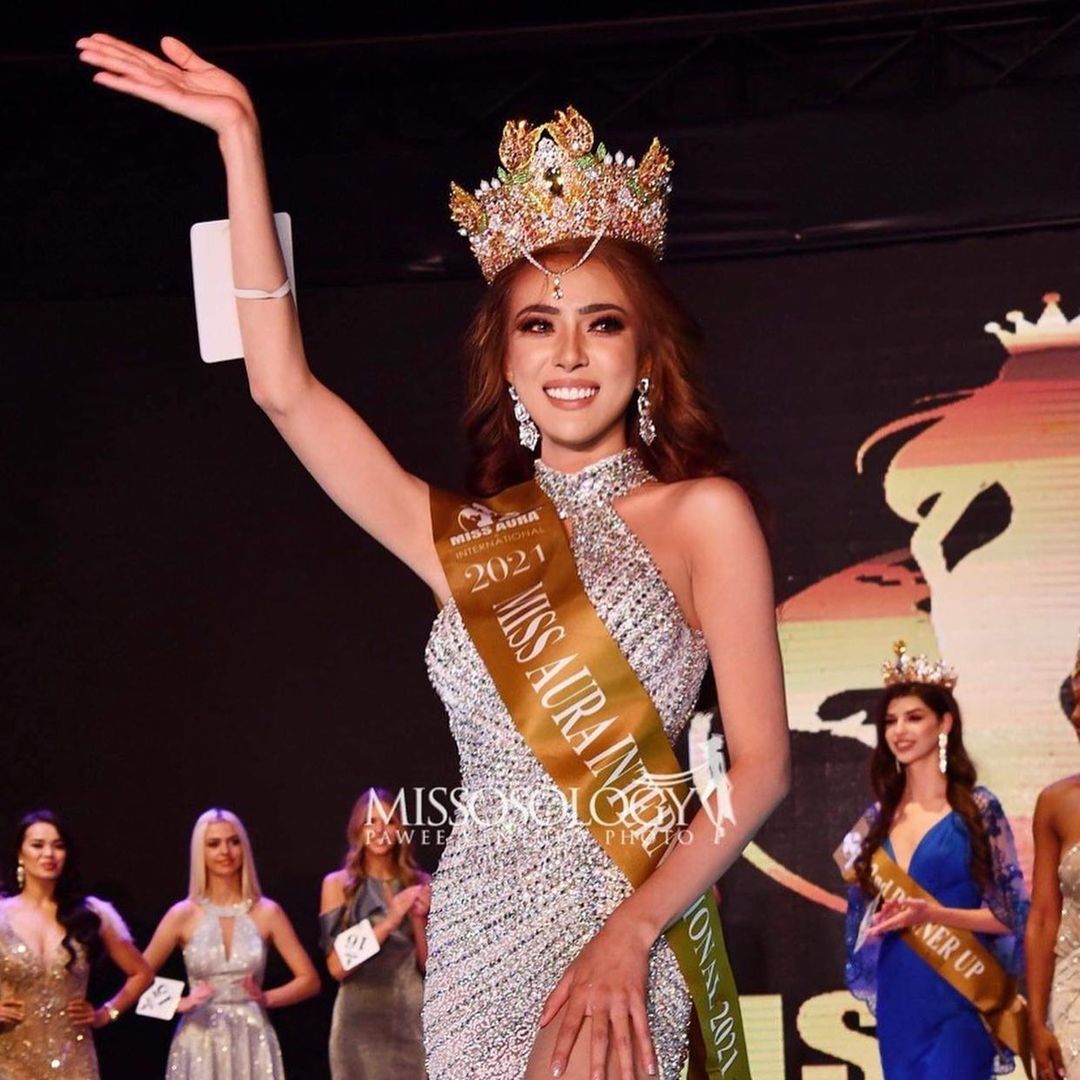 The Philippines' bet, Alexandra Faith Garcia has successfully raised the country's flag in Turkey after her historic win at the Miss Aura International 2021.
Alexandra made history as the first Filipina to win the Miss Aura crown after being appointed as the first Miss Aura Philippines.
The beauty queen from Olongapo City in Zambales province bested 29 other candidates from all over the world to win the crown during the grand coronation held at Rixos Sungate Hotel in Antalya on October 3 (October 4 in the Philippines).
In her Instagram post, Garcia recounted that she had many first-time experiences in her pageant journey from the Philippines to Turkey.
"The feeling is still so surreal. This moment was just a dream for the longest time and now it is a reality. This was truly God's plan," Alexandra started her long IG post that came with her photo taken during her crowning moment.
"There are many 'firsts' that had happened in my Ms. Aura International 2021 journey and let me share some of it," she continued.
"I was appointed as the 'first' ever Filipina to compete in this year's Ms. Aura International.
"Travelling to Turkey, I need to get a visa and it was actually my 'first' ever Visa. During the process, my team had encountered problems with their Passport renewals and Visa processing since it was ECQ during the time in Manila.
"I had my 'first' ever long flight and my 'first' ever International travel all by myself. Not to mention the luggages and boxes (containing my NatCos) that I need to carry (I didn't know how I was able to summon all the strength to carry those baggages which are actually heavier than me) (sic).
"I had to book my flight a few days earlier before the start of the actual activities to allow myself to adjust with the time difference. (+5hrs PHT) I didn't expect it but I was actually the 'first' candidate to arrive at venue here at Antalya, Turkey.
"At the start of the activities & after seeing our National Costumes, the Ms. Aura Team had decided to put me at the end so I was the "first" candidate in line, making me candidate #1.
"Today, in my 'first' ever International Pageant I was crowned as the 'first' ever Filipina in Ms. Aura International.
"I'm still in awe with all of the things that had happened. Thank you so much everyone for the love & support that you have given me. It would not be possible without all of you."
She, then, concluded her post by dedicating her feat to her country, saying, "Para sayo ito, Mahal kong Pilipinas
https://www.instagram.com/p/CUlz5jHFduW/
Here is the list of winners at the recently concluded beauty derby in Turkey:
Miss Aura International 2021 – Alexandra Faith Garcia, Philippines
First Runner-up – Alexandra Stroe, Romania
Second Runner-up – Katerina Pidkopai, Ukraine
Third Runner-up – Maria Del Mar Meza, Colombia
Fourth Runner-up – Cassandra de Soussa, France
With her achievement at the Miss Aura International in Turkey, Alexandra now joins the list of Filipinas who recently brought pride and glory to the Philippines in their respective international competitions despite the ongoing pandemic.
Baguio City's Roxie Baeyens won Miss Earth Water 2020, one of the elemental title of Miss Earth pageant during its first-ever virtual competition while Samantha Bernardo of Palawan was hailed as Miss Grand International 2020 first runner-up in a traditional pageant held in Bangkok, Thailand.
Good News Pilipinas is celebrating its 15th Anniversary in 2021 by giving away prizes! Subscribe to this website and  Good News Pilipinas! TV YouTube channel and enter the raffle by telling us what you like about our stories in an email to editor@goodnewspilipinas.com
Facebook Comments