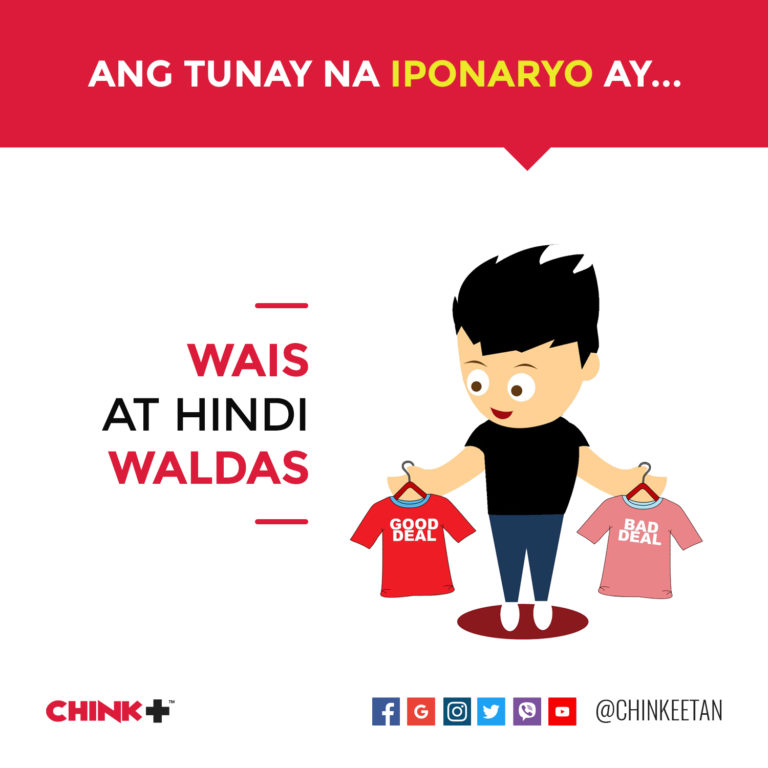 As we start the year of 2019, it is a must for everyone who wants to be financially free to create your own financial roadmap.
Creating a financial roadmap can be quite intimidating if our mindset is fixed on those financial jargons and figures. We can't help but think that making one is only fitting for financial experts. But here's the truth: financial roadmaps need not be complicated, after all, it will certainly involve your decisions, your chosen action steps and not someone else's.
Many people have proven that a financial roadmap is not as complicated as how some perceive it to be. So before we even start considering all the technicalities involved, let's check out how people succeed at making and implementing their financial roadmap.
Successful People Find Their WHY
Before they even agreed to the need for a financial roadmap, they were able to identify the reasons for making one. Finding the WHY shouldn't just be something on the surface or a part of the means; for instance, getting out of debt is a good reason for establishing a financial roadmap however, this can also be identified as one of the steps of achieving financial goals. People who successfully implement their financial roadmaps understand that the WHY for making one is something deeper, e.g. their family, securing their children's future.
Do you want to make a financial roadmap to help you achieve your financial goals? Start writing down your WHYs.
Successful People Understand That Their Financial Roadmap Is Something Personal
People who have successfully put their financial roadmaps in motion are those who understand that this tool was primarily designed to help them and their finances and not anyone else's. They have made peace with the fact that their financial roadmaps were fashioned based on their own financial status, goals and their available tools – again, not someone else's.
When we understand that our financial roadmap is something personal, we do away with competing with other people's goals and timelines and instead, we work and set objectives based on our own pace and act on them from our own steady speed slowly achieving our financial goals.
Successful People Start Small
Success is not achieved overnight as much as our debt is not miraculously settled overnight without taking measures to pay it off; it takes time and mostly habit formation until we become comfortable with the actions steps that would ultimately help us reach our identified financial goals.
And so people who have successfully implemented their financial roadmaps understand that success is first founded by the baby steps they perseveringly take every time they act on their plans.
Getting out of debt, planning for retirement, saving for your own house or children's education, paying off your car loan – we all need to start with baby steps at one point, don't we? The thing with baby steps is they eventually grow into more mature financial decisions. The key is developing a healthy practice that will help us get to that goal.
THINK. REFLECT. APPLY.
Why is it important to establish a successful financial roadmap?
Have you identified your reasons for making or wanting to make your own financial roadmap?
List down realistic baby steps that can help you achieve your financial goals.
"A good financial plan is a road map that shows us exactly how the choices we make today will affect our future." Alexa Von Tobel
Chinkee Tan's Wealth of Advice appears Wednesdays on GoodNewsPilipinas.com
(Chinkee Tan is a top Filipino motivational speaker, wealth and life coach whose goal is to inform, educate, motivate, and disturb. His vision is to help people become financially-literate and debt-free. For more info about Chinkee Tan, please visit his fan page at FB, Twitter and Instagram. Also follow VIBER PUBLIC CHAT GROUP search chinkee tan, and VISIONCHINKEE on You Tube for more news and encouragements.)
For more Filipino Pride stories watch the premiere of GoodNewsPilipinas! TV WEEK IN REVIEW this Friday at 6PM on YouTube. Follow this link and subscribe https://www.youtube.com/channel/UCXLFAept4lulC8XcPmFx7Mg
Facebook Comments