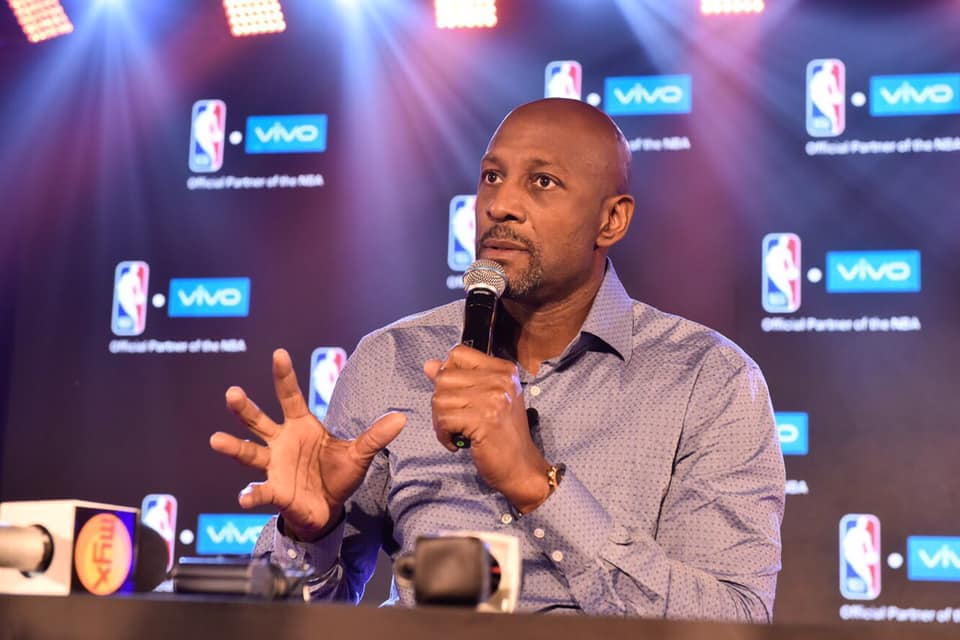 Filipino National Basketball Association (NBA) fans got a treat when Alonzo "Zo" Mourning told them "I'm so happy to be here. I heard this is where the best basketball fans in the world (are), right?"
The fans gave their all-out support to the NBA Legend, hall of famer and champion, seven-time Miami Heat All-Star Alonzo Mourning as he visited Manila for the first time.
Mourning said "Mabuhay Manila" as he warmly greeted his fans and some PBA players who came to see him in the event last December that celebrated the partnership of NBA and smartphone brand VIVO in the Philippines.
Mourning acknowledged that Pinoy fans' presence are felt in the NBA realm as it had a hand in the growth of the brand.
"Thank you for being a fan of the NBA because (if not) with you all, there wouldn't be an NBA."
NBA fans can expect more star players to come to the country as aside from Alonzo Mourning, the phone brand is planning to tap other NBA stars and other local celebrities.
For more Filipino Pride stories watch the premiere of GoodNewsPilipinas! TV WEEK IN REVIEW this Friday at 6PM on YouTube. Follow this link and subscribe https://www.youtube.com/channel/UCXLFAept4lulC8XcPmFx7Mg
Facebook Comments