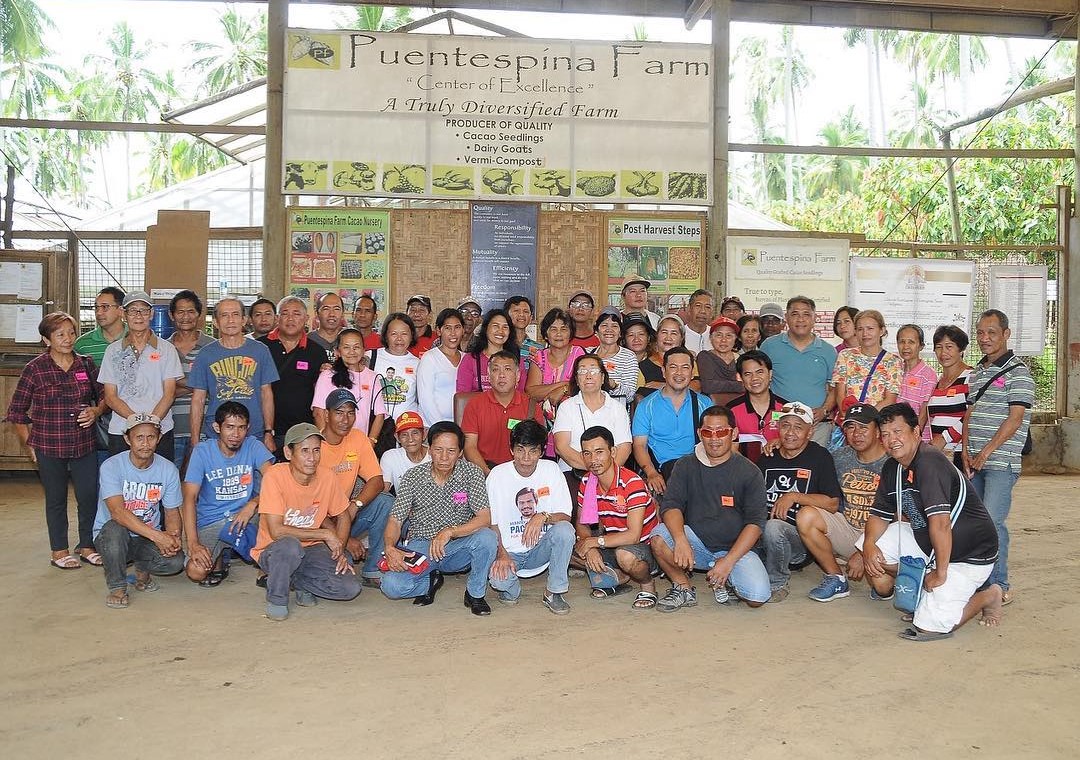 The Philippines' Malagos Chocolate has been designated a world-class heirloom cacao by the Heirloom Cacao Preservation Initiative (HCP).
The new world recognition for Malagos Chocolate makers, Puentespina Farm, adds to its many awards received year after year from various chocolate experts including the Academy of Chocolate Awards in the United Kingdom.
The inclusion of Puentespina Farm in Malagos, Baguio District in Davao City as the 16th Heirloom Cacao Farmers supported by the HCP, the United States Department of Agriculture, and the Fine Industry Association, was announced at the FCIA Elevate Chocolate Winter Event in San Francisco last January 12 and on social media.
"CONGRATULATIONS! We thank you for your continued effort to conserve the delicious diversity of cacao. Because of you, the world can enjoy great tasting chocolate!" went the website announcement by Heirloom Cacao of Malagos Chocolate's Puentespina Farm.
In the Heirloom Cacao citation for Malagos Chocolate's Puentespina Farm, the story of how Roberto and Charita Puentespina started the farming of cacao was retold.
The characteristics of Malagos cacao was described as follows:
Color: Medium brown with unique warm red-orange rust hues
Aroma: Bright fruit notes—citrus and berry
Flavor: Smooth, even melt texture—silky and sensuous feel. Smooth rise of the chocolate blended with mildly tart fresh berry and citrus fruits. Includes yellow flesh fruits—peach—notes as well. Center taste has a sweet caramel / toffee character blended in with a smooth mild chocolate. Later taste has a nut butter (almond? mild hazelnut?) character that is perhaps also contributing to the silky smooth mouth feel. Balanced, complex composition in which the acidity, bitterness, and astringency are complementing all the other notes.
The Davao chocolate makers join the elite list of producers of quality and flavor cacao beans at origin.
"We are elated to be part of this very small group of farmers who have been given this designation as Heirloom Cacao. We are only the 16th to be given this honor, and the first in the Philippines," said Charita Puentespina, proud farmer & founder of Puentespina Farms & Malagos Chocolate said on their social media.
Puentespina Farm joins 15 other heirloom cacao farmers around the world from Bolivia, Ecuador, Hawaii, Costa Rica, Belize, Nicaragua, Vietnam, Tanzania and Madagascar.
For more Filipino Pride stories watch the premiere of GoodNewsPilipinas! TV WEEK IN REVIEW this Friday at 6PM on YouTube. Follow this link and subscribe https://www.youtube.com/channel/UCXLFAept4lulC8XcPmFx7Mg
Facebook Comments