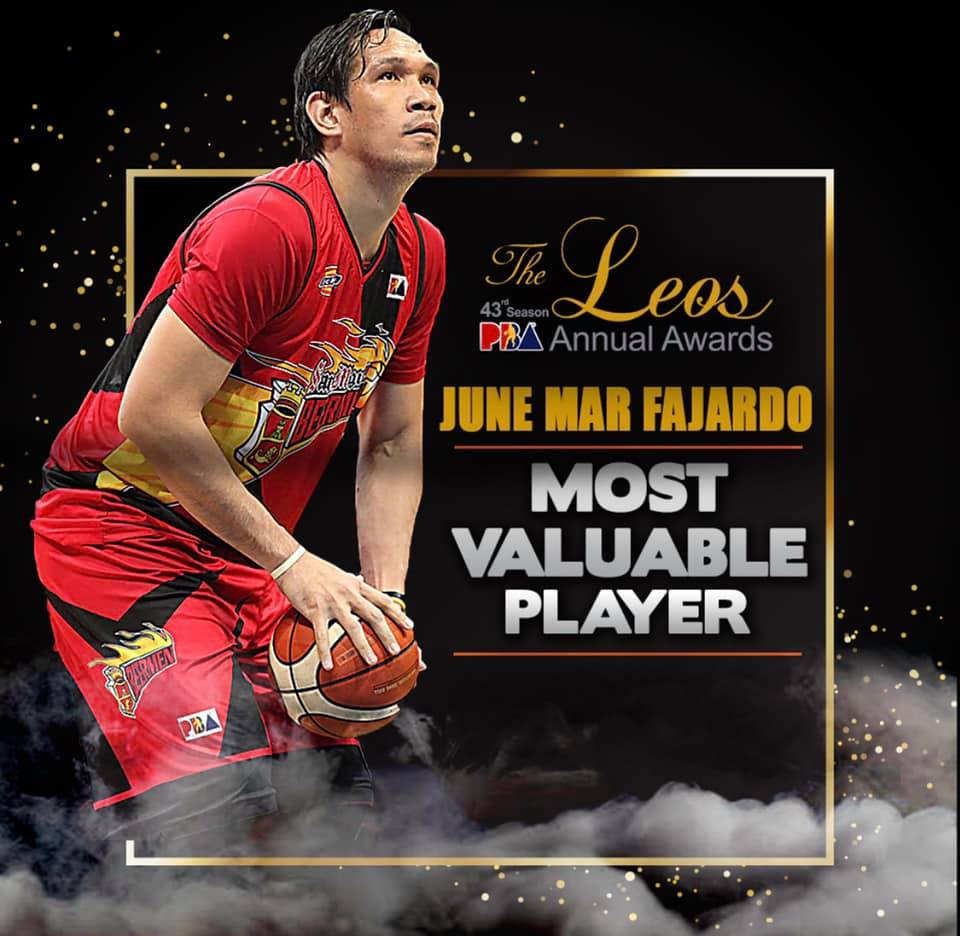 San Miguel Beermen center June Mar Fajardo has cemented his name in the Philippine Basketball Association (PBA) history record books by becoming the First PBA player to have 5 Most Valuable Player (MVP) awards.
Fajardo was awarded his 5th MVP at the 43rd PBA season's Leos Annual Awards held on January 13 at the Philippine Arena.
The Cebuano basketball player broke away from a 3-way-tie PBA record of having 4 MVP awards also earned by PBA legends Ramon Fernandez and Alvin Patrimonio.
Fajardo also earned the distinction of being awarded the 5 MVP recognitions in consecutive straight years – a feat no other PBA player has accomplished before.
Fernandez actually won his four MVP with four different teams with two-year intervals — Toyota (1982), Beer Hausen (1984), Tanduay (1986) and San Miguel Beer (1988).
Patrimonio, who played his entire career with Purefoods, came away with the award in 1991, 1993, 1994 and 1997.
Fans of June Mar "The Kraken" Fajardo can expect more from the multifaceted PBA center as he continues to dominate the league with his strong and consistent performance driven by his dedication to play his best every game.
For more Filipino Pride stories watch the premiere of GoodNewsPilipinas! TV WEEK IN REVIEW this Friday at 6PM on YouTube. Follow this link and subscribe https://www.youtube.com/channel/UCXLFAept4lulC8XcPmFx7Mg
Facebook Comments