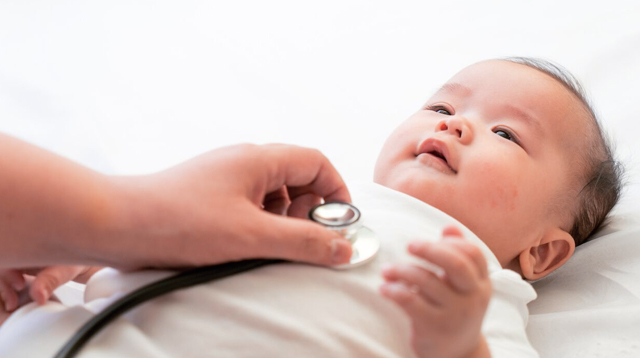 People are used to taking care of babies. But did you know good nutrition is very important for a baby to survive its first 1,000 days (about 3 years) to grow up healthy? Even you, the person reading this, needed good food to survive the first 3 years!
It's very important for babies to survive about 3 years to be a healthy child. We need to improve the population's health care. One day soon for all our hard work we can even get 1B+ healthy people in our population! And if all countries do the same, we can have 8 BILLION healthy people in the world!
Why is it important to have more healthy people in our world? We can make friends, meet family we haven't seen yet, even make best friends forever (BFFs), and even more!
But remember, a baby needs to survive its first 3 years in order to be a healthy child. Babies need to eat the following:
Milk
Cereal (NOT-SOLID WITH MILK, MASHED FOOD)
Fruits (VERY SMALL, MASHED)
Vegetables (VERY SMALL, MASHED)
And…
Vitamins (BABY VITAMINS ONLY)
I hope that was helpful for you! If you're a mother and this was helpful, I hope you're happy!
I am writing this on my 3rd day as a 9-year-old. I'm starting to make articles at this age – but first I had to survive my first 1,000 days! So please keep the population healthy and feed the poor!
Republic Act 11148, or the "Kalusugan at Nutrition ng Mag-Nanay Act" (The First 1,000 Days Law), was signed into law by President Rodrigo Roa Duterte on Nov. 29, 2018, nine days after 29th Anniversary of the United Nations Convention on the Rights of the Child.
The new law ensures mothers are given proper nutrition and health care before, during and after giving birth. It also supports provision of health and nutrition services for children from conception up to two years old or known as the "window of opportunity" for every child.
For more Filipino Pride stories watch the premiere of GoodNewsPilipinas! TV WEEK IN REVIEW this Friday at 6PM on YouTube. Follow this link and subscribe https://www.youtube.com/channel/UCXLFAept4lulC8XcPmFx7Mg
Facebook Comments