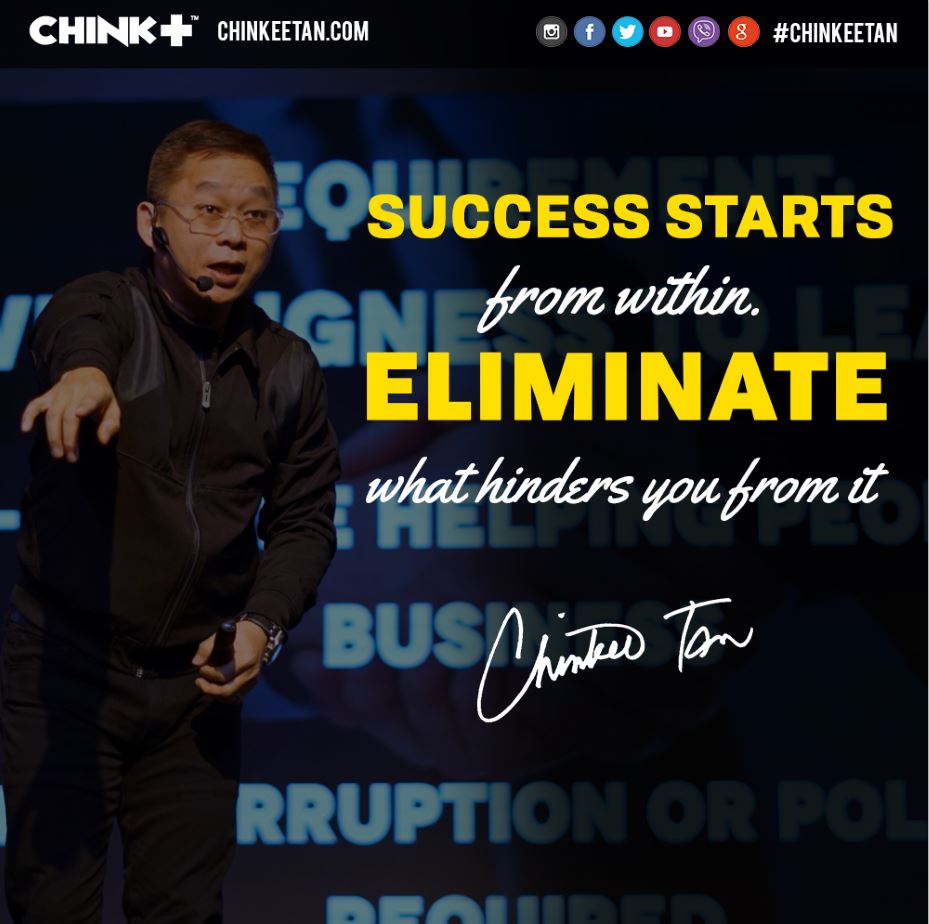 Have you ever felt like not getting up and go to work?
Have you ever doubted yourself?
Have you ever experienced giving up on your dreams?
Not everyday you wake up and are ready to seize the day. There are days that you feel sloppy, you want to stay in bed, and just forget about all the goals you have set at the beginning of the year. Staying motivated is a daily battle and I have been in that fight, too. I won over demotivation and still overcoming through these 5 statements I tell myself every day. Here are the 5 declarations you need to be successful in 2020.
I AM BLESSED!
Some people see life as a burden, hence they become hopeless and sad. There is no trace of joy in their faces. They just clock in, clock out, and that's it — end of the day. Life is all about perspective. Have you ever tried to see life as a blessing? Have you ever looked at life with a grateful heart? Have you ever thought of waking up as another God-given chance to be better in life?
Instead of dreading work and being an adult, you can say:
I am blessed to have a job! Thank God for the chance to work and be wealthy!
I am blessed to have to commute FOR NOW. This hard work will pay off once I have saved enough for my business.
I am blessed to be an adult. Thank God for all the lessons so I can grow and be better.
I AM BELOVED!
You may not always have a good day, but know that you are loved. Many people love you — you family, your friends, even your pets or your plants. However, all of these affection does not make sense if you do not know how to love and value yourself first.
Whenever you are demotivated about achieving your goals, search yourself the reason that you have set those goals in the first place. For sure, you want to be better because you love yourself. And if ever you find it hard to believe that others care for you or you do not believe that you love you, I hope somehow you believe that God unconditionally loves and cares for you as He said, "I will never leave you nor forsake you."
I AM ENOUGH!
Your boss did not approve the projects you have worked on tirelessly. Your clients rejected you. Your partner broke up with you. You may feel discouraged because of all these failures, but remember that you are enough. Your failures are not part of your identity, they just shape your identity. So, shake off that bad day. Get up. You are enough!
I CAN DO THIS!
Lack of money, influence, or opportunity does not hinder the success of a person. The real enemy of success is fear. You do not seize that good investment because you are afraid of losing money. You do not ask your boss for a raise because you are afraid that your boss will hate your guts. You do not ask that girl out because you are afraid of rejection.
Fear paralyzes people, but if you have that shoe brand-attitude, "Just do it," the possibilities are endless. What if I invested and I had good returns? What if I asked for a raise and my boss agreed? What if I asked her out and she said yes?
So do not fear. Face the mirror and repeatedly tell this to yourself: I can do this!
I AM SUCCESSFUL!
God did not create us just to get by. God created us with a purpose and He wants us to succeed, "For I know the plans I have for you, declares the Lord, plans to prosper you and not to harm you, plans to give you hope and a future."
Whenever life gets in your way — rejections, heartbreaks, discouragements — always remember that God created you to thrive and not merely to survive. This 2020, promise yourself that you will do everything so you can be successful.
Every morning, tell yourself these 5 declarations:
I AM BLESSED!
I AM BELOVED!
I AM ENOUGH!
I CAN DO THIS!
I AM SUCCESSFUL!
See how better your life will be this 2020 that whatever life throws at you, you can still stand up, motivated to finish the year strongly and gloriously.
Check out Chinkee Tan's advice for List of Priorities for 2020 and How to Avoid Financial Disasters this New Year.
THINK. REFLECT. APPLY.
What happens whenever you get discouraged or demotivated?
Which among these points you need to remind yourself more?
What aspect of your life do you need to be more fearless?
Want to know how to be a Proud Pinoy? Like, Follow, Subscribe to GoodNewsPilipinas.com and our socials Facebook, Twitter, Instagram, Good News Pilipinas! TV on YouTube, for new story notifications and e-mail newsletters for updates on more Filipino Pride stories.
Facebook Comments