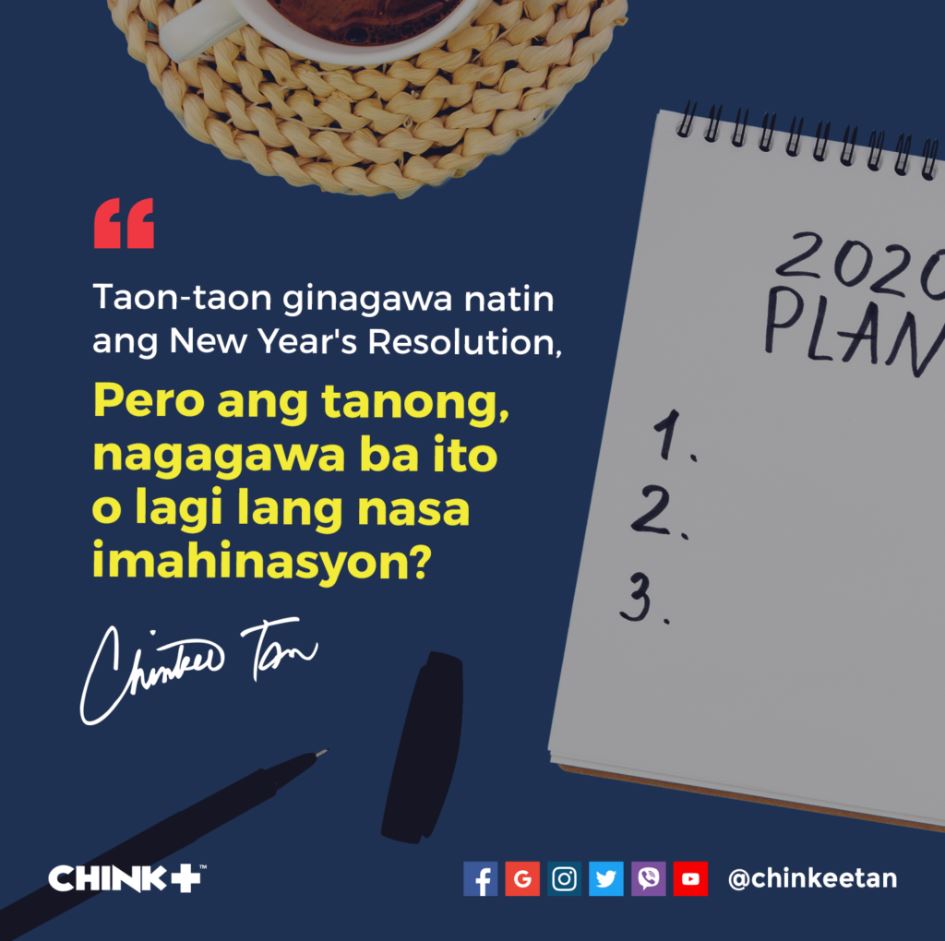 Changing years is a great opportunity to be better. It's like you have been given a fresh start in life. Of course, you do not want to ruin that chance so you want to make things right. That includes setting your priorities for 2020. Here are some aspects of life that I suggest we focus on more so we can have a better life and a better year.
Healthier You
For sure, you have read and watched tons of content about improving your physical health. Perhaps last year, you have gone to the gym, or have tried a new diet, or just have become more active. But for 2020, I suggest that you also prioritize your mental health.
"We are a generation full of happy pictures, yet we are really full of sadness." Many reports have shown that more and more people are having anxiety, depression, and other mental health issues. Some say that this is caused by continuous comparison of yourself to what you are seeing on social media. People are not content with their lives because they see those seemingly better lives. Hence, people have damaged their self-worth and they have the urge to please others with what they share on their feeds.
I am not an expert on this, but I suggest that you be more conscious with your state of mind. If you are having these issues, recognize them and do something, instead of succumbing to them and just give up on life. This life may not be perfect, but as someone put it, "So long as there is a pulse, there is a purpose." So, fight for your purpose. Do not give up on yourself.
Healthier Relationships
What a cliché it is to weed toxic people out of our lives every new year. But, there is no other way to have healthier relationships than to say no to emotional vampires. These are the people who suck life out of you. That chismosa friend, that inggitera relative, that negative workmate, you can spend less time with them. As the Bible says, "Bad company corrupts good character." If you want to have a happier life this 2020, stay away from bad influences.
The new year is also a good chance for reconciliation. But before reconciling with others, reconcile with yourself first. Forgive yourself for all your shortcomings — those unachieved goals, those unrealistic expectations, those unwise decisions. It is always better to start a year without any baggage. Free yourself this 2020.
Healthier Finances
What I am most excited about changing years is the new opportunity to be better with finances. Imagine, that's another 12 months of growing our wealth! I suggest that you prioritize these three things in your finances.
Savings –
Set a specific amount of savings in 2020. Being more specific will help you identify the actions you need to take to achieve it. My Ipon Can and Iponaryo Planner (check out Chinkshop) will definitely help you achieve your target savings for the year.
Freedom Fund –
This is your allocation to free you from all your debts. Strive to be debt-free this year.
Investment Fund –
While you are saving, learn different investment vehicles. Your money in the bank will not grow because the interest rate is too low. You can learn how to put up a business, stock market, etc.
I believe that you are going to have a good run this 2020. I pray that you will be healthy in mind, in relationships, and especially in finances. Have a bright year ahead!
THINK. REFLECT. APPLY.
What other things do you need to prioritize this year?
Which among these points do you need to work on more?
What is your target savings this year? How are you going to achieve it?
TELL US in the comments below how these tips help you in 2020!
Want to know how to be a Proud Pinoy? Like, Follow, Subscribe to GoodNewsPilipinas.com and our socials Facebook, Twitter, Instagram, Good News Pilipinas! TV on YouTube, for new story notifications and e-mail newsletters for updates on more Filipino Pride stories.
Facebook Comments