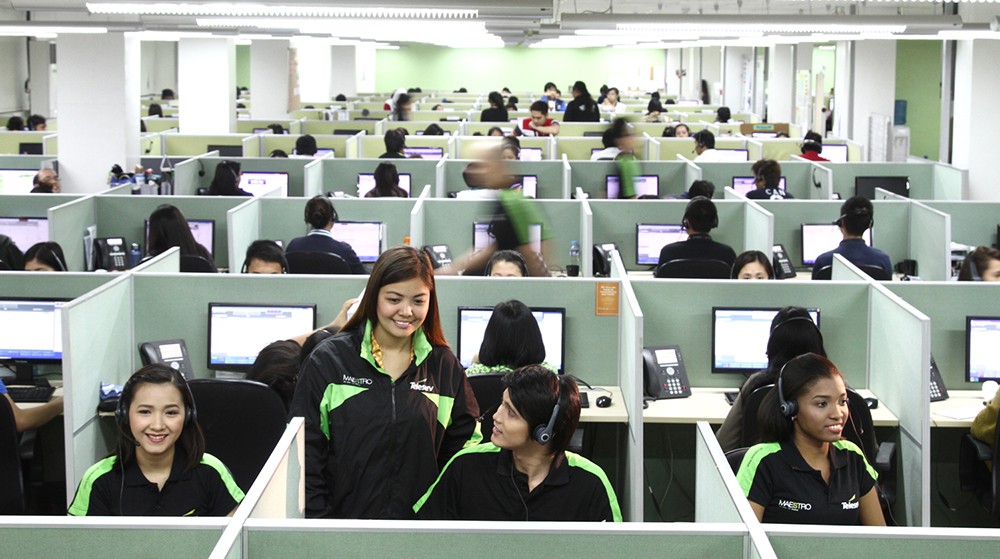 How can Philippine businesses save on energy while still maximizing profit? The Bank of the Philippine Islands (BPI) says there are ways to ensure sustainability without giving up business targets.
These green ways to save the environment are actually the more obvious path towards sustained profits.
Despite skepticism about the cost of sustainability projects such as erecting eco-friendly new ones or retrofitting old buildings, BPI energy experts say going green is the smartest choice you can make for your business.
Go green, save money, earn profits, and save Mother Earth. You can do all of them simultaneously. Here are BPI's 5 practical tips to consider for your business:
1
Start saving electricity.
In the Philippines, electricity is among the most expensive in the world. So you need to choose energy-efficient equipment and practices.
For offices, these innovations improve the efficiency of operations and lower costs by reducing power consumption:
Using LED lights
Turning the lights off when, not in use
pulling up the blinds to let natural light come in
using inverter air-conditioners
These can do wonders to your electricity bill.
2
Choose eco-friendly materials.
It's best to use materials with a low carbon footprint. They are usually cheaper. Local materials, unlike imported ones, don't consume fuel before it gets to the store or to your doorstep.
Need batteries? Use rechargeable ones instead.
Need paper? Choose recycled ones.
Need a pen or a pencil? Choose those made from recycled materials.
Look at the labels of the supplies you use. Materials used and the process of production, testing, and distribution should be stated as eco-friendly, and with no adverse social and health impacts.
Printed documents contribute to office waste and take up space in the office. Going paperless not only allows you to save on ink and paper; it also reduces greenhouse gas emissions and saves forests.
Instead of printing documents for approval, why not send it through email?
You can also bank online
make digital statements
scan files
4
Time for culture change.
You need the support of your people when you go green in your business. Otherwise, you fail. You need to inspire and influence a change in mindset and attitude to successfully shift to eco-friendly practices.
Motivate your employees by spearheading activities that promote eco-consciousness in their daily routine.
Encourage them to save water, electricity, and office supplies by going digital.
Hold seminars about shifting to green products
choose reusable cutleries and cups instead of disposable plastics to reduce waste.
All these can create a positive impact on your business and the environment.
5
Comply with the Green Building Code.
Complying with the Philippine Green Building Code is important. The Code seeks to improve the efficiency of building performance through a framework of standards that will enhance environmental and resource management to counter harmful gas emission, throughout the building's life cycle, including efficient use of materials, electricity and water, site selection, planning, design and construction, as well as operation and maintenance, without significant increase in investment and operating costs.
Compliance to the Green Building Code is mandatory and is good for your business, your health, and the whole community where you operate.
"We achieve profitability with a purpose," said Jo Ann Eala, Head of Sustainable Energy Finance (SEF) and Specialized Lending of the Bank of the Philippine Islands.
"We make more money while contributing to environmental protection. This is how we make green innovations sustainable—make sure they are also profitable," Eala added.
Eala stated in the release sent to Good News Pilipinas that she believes that it is high time for companies to start taking the "smart shift" to go green. If still hesitant, due to various reasons, financial concerns being one, she said there are programs available in the market today that offer tools and financial means to ensure this is successful and profitable.
BPI's SEF program is one of them. Done in partnership with the International Finance Corporation of the World Bank Group, the SEF team offers technical consultations, including a free energy audit of your business establishment, evaluation of green projects proposals, as well as funding for projects aimed at efficient energy generation, energy distribution, and energy use.
"It takes commitment and the proper solutions to succeed in going green. Keep in mind that you're not only doing this for self-fulfillment or corporate targets but for the benefit of future generations," said Eala.
KNOW any energy saving tips for households and businesses? SHARE them in the comments below!
Like, Follow, Subscribe to GoodNewsPilipinas.com Facebook, Twitter, Instagram, Good News Pilipinas! TV on YouTube, new story notifications and e-mail newsletters for updates on more Filipino Pride stories.
Facebook Comments