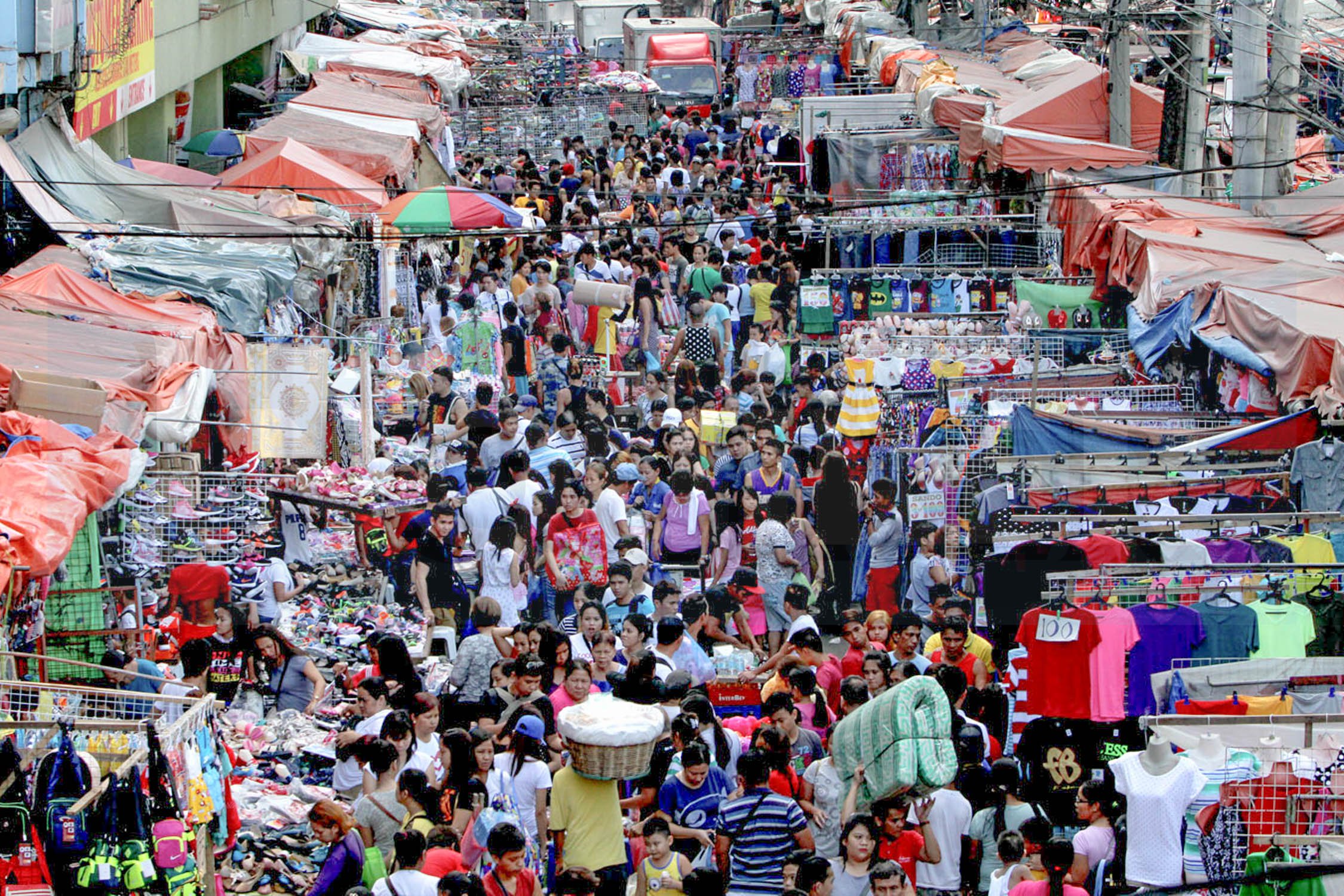 There's nothing like hitting the streets in Divisoria to bag last-minute Christmas deals. There's plenty of deals to be had in the shopping Mecca of Manila, especially if you're looking to stretch your budget to grab the best deals.
Despite Divisoria's crowded streets especially at this time of the year, Pinoys still flock to the shopping location during the holidays. There's plenty of things to buy at Divisoria, though there are also things you should avoid buying like the plague.
Things you should buy:
1) Clothes
While there's always a tiangge in every corner of the metro, you really can't beat the low, wholesale prices in Divisoria. Many of the shops in Manila get their wares from the suppliers in the shopping haven, and there's plenty of merchants willing to cut you a deal especially when you buy in bulk.
2) Textiles
Like clothes, textiles in Divisoria are dirt cheap. Plenty of shops situated close together mean healthy competition, and there's always shops looking to undercut their competition with better pricing, especially for bulk buyers. Don't be afraid to haggle, and don't be scared to look around and ask to see who has the best pricing.
3) Toys
There's plenty of toys to be bought in Divisoria, with varying price tags. Don't grab anything for babies or for kids who are teething though, for reasons that we'll explain later. For kids aged 5-10, Divisoria holds a treasure trove of affordable toys you can buy for your kids or your inaanaks.
4) DIY Souvenirs
If you're looking to throw a wicked year-end bash and want to give people a token to remember it by, Divisoria is the place to be. There's plenty of stores that sell souvenirs for parties, weddings, birthdays and other occasions, and like anything in the shopping Mecca, the more you order, the better the price you get.
5) Office and school supplies
Topping up on school supplies for the kids? Divisoria has ridiculously cheap prices for common items like pens, clips, paper, pads, notebooks and coloring books. You'll have to keep a discerning eye on the stuff you buy though: quality varies wildly depending on each item, but considering they're so cheap you probably won't feel the pinch if a pen stops working after a few uses.
Things you shouldn't buy:
1) Toys for babies or kids that are teething
Affordable toys like the ones sold in Divisoria are known to contain trace amounts of lead in them. While this may be less of a problem for kids 5 above, it could be disastrous for babies and toddlers that tend to put things quickly in their mouth.
2) Makeup
Buying makeup in Divisoria, no matter how cheap it appears to be, is never a good idea. A majority of cosmetics and perfumes sold there are most likely counterfeit, and may contain ingredients that may damage your skin or cause irritation.
3) Gadgets
Just like makeup, avoid buying gadgets in Divisoria. There's a lot of fake phones and electronics in the shopping haven, and many of them have not passed through the correct channels like National Telecommunications Commission for quality testing and type approval.
4) Appliances
While paying dirt cheap prices for TVs, karaoke machines and the like may be tempting, don't buy appliances in Divisoria. These goods usually don't have authentic Import Commodity Clearance Sticker, which means they have not been tested for quality by the Department of Trade and Industry (DTI).
It also goes without saying this includes items like Christmas lights, or anything that is required to be plugged into a wall socket.
5) Processed food
While a majority of processed food like candies and chocolates are safe to buy in Divisoria, the wild wild west business atmosphere of the area means that there's certainly a few fakes that are being sold in the streets. To avoid headaches (and a trip to the hospital due to food poisoning) we highly recommend that you avoid buying any kind of processed food like chocolates or candies in Divisoria while you're there.
Facebook Comments