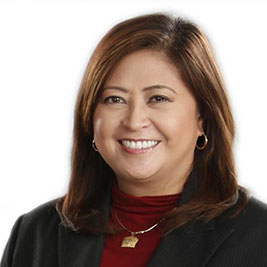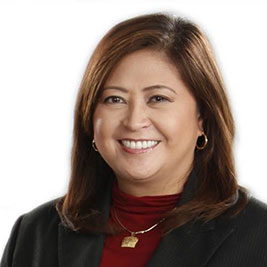 Millenials are changing the way of the world so fast, even businesses have to cope or they can die without knowing what it is that hit them.
SM Investments' vice chairperson, Teresita Sy-Coson once said, "In retail, we have no time to celebrate (our successes). If we do, the world will celebrate without us." Retail is one of the fastest moving sectors in business. Consumers are presented with a myriad of options now aided by technological enhancements, which have created a massive e-commerce platform.
IT-Driven Evolution
Business models quickly evolve, yet no quicker than now because of computer and information technology. Handheld devices have become so powerful yet affordable that they can handle sophisticated tasks. New and better IT systems applications (apps) are being posted in the internet from anywhere in the world that even students can modify and use them for starting up businesses or develop their own apps. The likes of Google, Facebook, Twitter, and Instagram are popular examples. They have changed the way we access and use information for serving customers and getting feedback. They have modified our means of communications, so much so that post offices are doing much less these days. They have created a powerful medium we now call social media, that is highly vigilant and entails new and quicker marketing approaches.
Our lives have become more transparent as photos and videos are uploaded every second anywhere in the world. Kodak, which became synonymous to photos and had it so good for a long time, had to reinvent itself after the demand for photo prints went into a tailspin. Cameras are smaller and mostly digital now with high definition (HD) technology. They have evolved and became essential features of mobile phones, laptops and tablets, and even complex medical and scientific devices that can probe the vastness of space or the minutest cells inside our bodies. A number of devices using electrical pulses and sound waves are also being used now to heal both simple and complex illnesses. Pharmaceutical companies that have controlled the medical field for decades will soon realize that specific medicines will no longer sell so they need to keep up with the new trends in alternative healing.
Homes find less use for landlines, subscribing instead to broadband or mobile WIFIs. With the introduction of Skype and Viber, communicating with loved ones has become a more practical option. Homes are also more secure with CCTV installations. Televisions that can double up as computer monitors are thinner and smarter. Wrist watches too are smarter these days. More and more cars are becoming keyless, Bluetooth and Wi-Fi enabled, and some now run on electricity.
Smaller and Changing Global Landscape
Technology has made the world smaller and borderless. They keep families and friends closer. It is a lot easier to network, to find new friends, talent and services. For businesses, it has become easier to find employees, consultants and other third parties who share the same vision and passion.
Technology has also become a platform for a lot of new businesses to emerge–businesses that are disruptive because they change old paradigms and create better systems to enhance customer experience. The likes of Uber and Grab Taxi are perfect examples because getting a taxi in some parts of the world can be a nightmare, even dangerous at times.
Purpose-Driven Businesses
During one of the sessions at the recent Forbes Global CEO Conference held in Manila, Grab Taxi's co-founder and Group CEO Anthony Tan, who is barely 30 years of age, succinctly redefined the way businesses are emerging these days. In conceptualizing his business, he kept in mind the challenge posed to his class in Harvard, "Where do you solve problems to make the world a better place?" Tan is a son of a business tycoon. But the challenge pushed him to get out of his comfort zone, when one day, a friend of his complained about the taxi service in Singapore which is already one of the most efficient places in the world. He and his friends eventually developed a concept that won a business plan competition at the Harvard School of Business. That plan sowed the seeds for Grab Taxi. In just 39 months, Grab Taxi is handling at least 30 bookings per second that serves 8 million customers in 26 major cities in 6 Southeast Asian countries and supported by at least 150,000 taxi operators. He recently introduced Grab Bike in places like Jakarta to address serious traffic congestion. The motorbikes pick up customers and bring them either to their destination or the nearest Grab Taxi in an area with much less traffic.
Through another question, Tan mirrored the thinking of many millennial entrepreneurs, "Are we meant to make money or to solve problems?" This new paradigm is driving social entrepreneurship, which aims to make businesses more inclusive and altruistic. Driven less by profits but more by purpose is bringing to form many new concept-driven businesses that have broken and continue to break traditional models. Growth becomes a consequence, but grow they did and tremendously too in terms of profits, assets size and customer base.
Embrace Change
Steven Tan, senior vice president of SM Supermalls said, "We have to embrace change or we will get left behind. The mall is a brick and mortar business. We have to marry it with the ways of the new. People tend to think that e-commerce is a threat to our business. But we hardly feel it." There are now 55 SM Malls in the Philippines and six SM Malls in China which, upon maturity, enjoy an average occupancy of about 95% to 96% in countries serving more than 4 million customers everyday. In China, e-commerce has exploded urging many large department stores to either reconfigure their services or close shop.
Steven Tan revealed that to get people in, they have to constantly improve their concepts. He said, "For instance, food outlets now account for about 30% of our mall tenants when it used to be just 10%, because dining with family and friends in a nice restaurant or even in a fastfood outlet is an experience that e-commerce can't deliver. We are also introducing more service-related tenants such as health and wellness clinics, spas, pet grooming stores and even government services. We are building not malls, but virtual community parks and services like no other."
Neutral Force
Disruption, I believe, is a neutral force even if it has a more negative connotation. It is negative if we refuse to learn the lessons it brings. It is positive if we see it as a force for positive change. Their lessons tend to be quite challenging though, which is why resistance can be strong.
They require a lot from us by getting us out of our comfort zones and looking deep into our sense of purpose. Gone are the days when profits came easily by being copycats or riding on someone else's success. Some can still get away with this; but eventually, competitiveness and sustainability become even greater challenges. Business owners are brought back to finding their sense of purpose and brining them out of their comfort zones.
Originality is a novelty that one can capitalize on, but it needs to be anchored on making the world a better place. Sense of purpose will keep businesses going; hence ESG (environmental, social and governance), my next topic by the way, plays a key role in ensuring long-term sustainability.
Businesses have to possess the ability to focus on the needs of its customers, make their lives better and brighter while protecting planet Earth and its communities. Businesses also need to deliver value to its stakeholders. But this becomes secondary because building a sustainable business that's grounded on purpose will ensure greater value in the future.
Facebook Comments