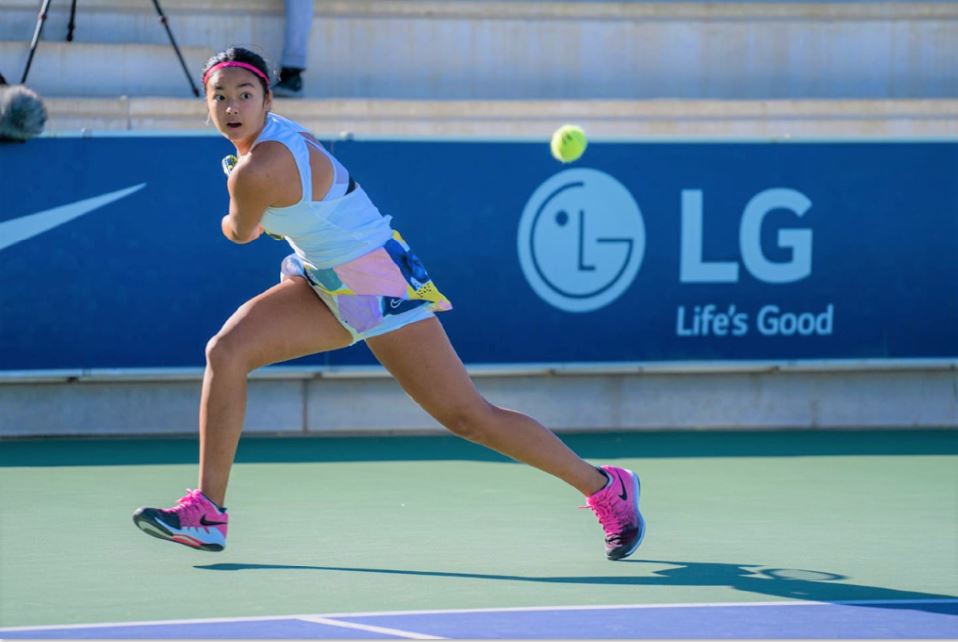 Filipina tennis champion Alexandra "Alex" Eala is continuing her journey at the International Tennis Federation (ITF) Women's World Tennis Tour with a strong start at the W25 Grenoble, France Pro Tournament.
The ITF Women's Singles W15 Manacor 1st leg champion from the Philippines started strong on the new tourney with a win in her Round 1 match against Laura-Ioana Paar of Romania on February 9, 2021.
The 15-year-old Eala executed her win against the 32-year-old Romanian within 2 hours and 18 minutes, 6-3, 4-6, 6-4.
The Filipina tennis prodigy is currently the Women's Tennis Association's (WTA) 903rd-ranked player while the Romanian is the WTA 190th.
Alex Eala now advances to the second round of the tournament to face Spain's Christina Bucsa, the WTA 164th-ranked player.
"My first time here in Grenoble, France where I will be playing my second ITF Pro 25k Tournament," Eala posted on her Facebook page before her campaign in France started.
To give her motivation, fans started to comment on her post.
"Lord will guide you in your journey, In Jesus name we pray…." Tristan Joseph Arlos commented.
"Enjoy your games. Determination is the key to your success. Just go on and on. God bless" Joe Redoblado said.
The Rafa Nadal Academy scholar and Globe Ambassador wrapped up her Manacor, Spain campaign with a 3rd straight quarterfinals appearance in as many tournaments.
SEND CONGRATULATIONS in the comments below to Alex Eala for winning the 1st round of the Pro Women's 25k Tournament in France!
Are you a Proud Filipino? Get more good news stories on Filipino Pride! Subscribe to GoodNewsPilipinas.com and our YouTube channel: Good News Pilipinas! TV
Facebook Comments