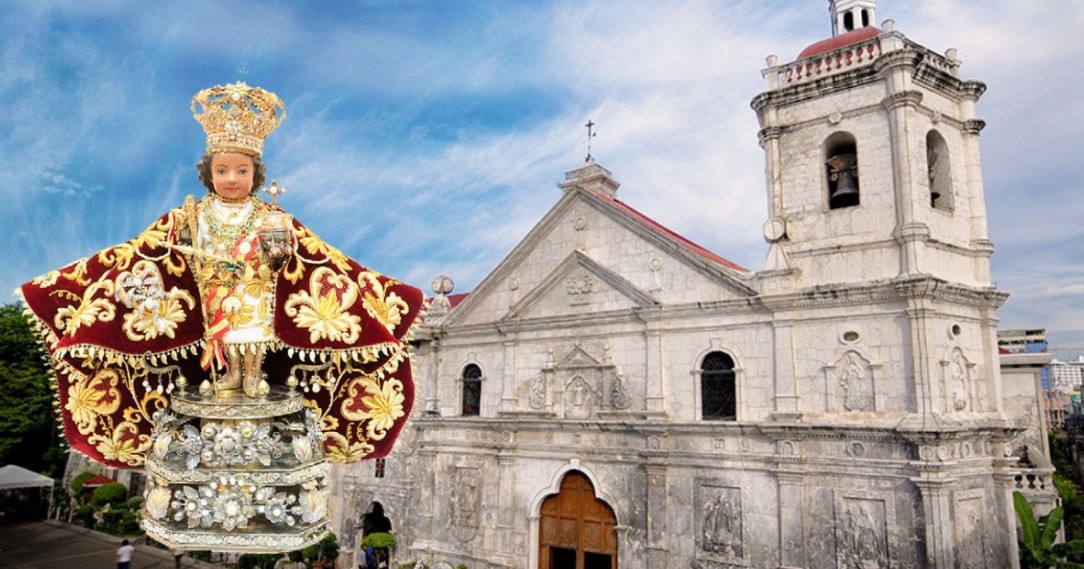 The Basilica Minore del Sto. Niño de Cebu Church and the image of the Santo Niño de Cebu are to be declared "National Cultural Treasures" by the National Museum of the Philippines in April to celebrate the 500th anniversary of Christianity in the nation.
The milestone was announced on January 30, 2021, by National Historical Commission of the Philippines (NHCP) chairperson Rene Escalante in his online message during the three-part webinar series "Bound by History: Magellan, Santo Niño and the Beginning of the Augustinian Evangelization."
Escalante said that the declaration will take place on April 14, 2021, the D-Day of the Philippine Catholic Church's quincentennial celebration of the arrival of the Christian faith in the country in 1521 when the Portuguese explorer, Ferdinand Magellan, came across the Philippines in his bid to reach the East Indies. The event will also be one of the 34 major milestones of the 2021 Quincentennial Commemorations in the Philippines (2021 QCP).
NMP defines "National Cultural Treasure" as a cultural property possessing outstanding historical, cultural, artistic, or scientific value that is significant and important to the nation.
The Basilica was established in 1565 and has been designated by the Holy See as the "Mother and Head of All Churches in the Philippines" in 1965. It is the 9th Augustinian-built church to be declared a National Culture Treasure.
The image of Sto. Niño, the oldest catholic religious relic in the Philippines, was also declared a National Cultural Treasure. The same image was given by Ferdinand Magellan to the queen of Cebu in 1521 which was later found in a burning hut in 1565 by the soldier Juan Camus of the Legazpi-Urdaneta expedition and was entrusted to the Augustinian missionaries who at present are still the caretakers of the miraculous image.
The original Sto. Nino image was brought out at the lighting of the World's Largest Solar Rosary for Healing installed at the Luneta Park led by the CBCP together with the grassroots initiative Liter of Light.
In his message, the NHCP Chair shared that an exhibit and documentary are being produced by the NHCP and the Philippine Embassy in Lisbon highlighting the role of the Santo Niño in Philippine history and culture.
Christianity's half-millennium celebration in the country is spearheaded by the Catholic Bishops' Conference of the Philippines (CBCP) carrying the theme "Gifted to Give" taken from Matthew's Gospel (10:8).
The National Quincentennial Committee of the Republic of the Philippines meanwhile leads the celebratory events planned for the quincentennial or 500th anniversary of the Victory at Mactan set to happen on April 27, 2021.
SEND CHEERS in the comments below to the people of the Philippines as the Basilica Minore del Sto. Niño de Cebu Church and Santo Niño image are named National Cultural Treasures in time for the 500th quincentenary of Christianity in the nation!
Are you a Proud Filipino? Get more good news stories on Filipino Pride! Subscribe to GoodNewsPilipinas.com and our YouTube channel: Good News Pilipinas! TV
Facebook Comments