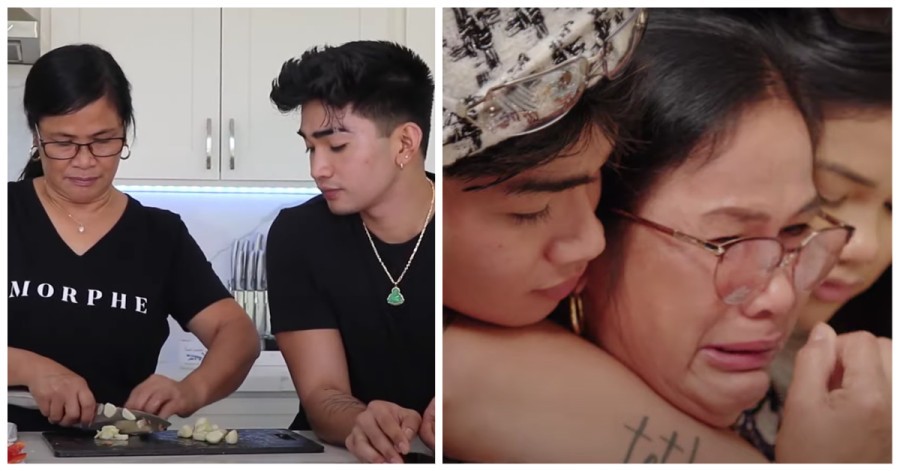 Internet star Bretman Rock is showing fans around the globe that he is proud of his Filipino roots during the worldwide premiere of his own digital reality show, "MTV Following: Bretman Rock."
The new six-episode reality series starring mega-influencer Bretman Rock officially debuted on MTV's social channels on February 8, 2021 (February 9, Manila time). "MTV Following: Bretman Rock" follows the life of the Filipino content creator and his family who have been living in Hawaii since Rock was just seven years old.
With a huge social media fanbase of over 15 million Instagram followers and 8 million subscribers on YouTube, the outspoken beauty vlogger Bretman Rock is one of the most followed influencers in the world.
"I'm just Bret. I'm a proud first-generation immigrant from the Philippines but I've been livin' it up in Hawaii for the past 13 years," Bretman Rock said as he introduced himself in the first episode of his reality show.
The 22-year-old Filipino takes viewers through his personal and family life, featuring his sister Princess Mae, her daughter Cleo and son Ezekiel; plus his Filipina mother and cousin Kieffer and childhood friend Larry in the first episode of "MTV Following: Bretman Rock."
Viral YouTube sensation Bretman Rock shared that he retreated to a beachside rental with his friends in the middle of his home's remodeling at the time of the episode's filming in Hawaii.
Bretman's sister, Princess Mae, visited the beach house bearing Pinoy kitchen staples and ingredients for traditional Filipino food.
"Until recently, I was living so close to my mom. I was eating Filipino food every day," Bretman said.
The beauty vlogger prepared igado, an Ilocano spiced pork liver dish, and Filipino-style sweet spaghetti to impress his Mama Mercy who joined him for a heartfelt family dinner in the episode.
Rock has often shared in his videos how close he is with his Filipina mother who singlehandedly raised him and his two siblings since she separated from her husband and moved to Hawaii.
"The igado, it got a thirty percent from my mom which is honestly not as bad as I thought…But this spaghetti, sweetie, it's like my mom made it. She's not disappointed," Bretman Rock enthused.
Things quickly turned emotional for Bretman and his mom, however, when she talked about her plans to move back to the Philippines and how she managed to support him and his two siblings by herself.
Recalling that she started selling vegetables at the time, Mama Mercy said in Ilocano: "I pushed forward. That's why God gave me a good life because I suffered and endured for my kids."
The debut episode of "MTV Following: Bretman Rock" concluded with the reality show star promising more unfiltered moments and fun adventures with his Filipino family and friends in the next installments of the online series.
SEND CHEERS in the comments below to Hawaii-based Filipino internet sensation Bretman Rock as he cooks igado and celebrates his Filipino heritage in his own reality MTV show and WATCH the first episode of "MTV's Following: Bretman Rock" here!
https://www.youtube.com/watch?v=bYkhEdZeGFg
Are you a Proud Filipino? Get more good news stories on Filipino Pride! Subscribe to GoodNewsPilipinas.com and our YouTube channel: Good News Pilipinas! TV
Facebook Comments