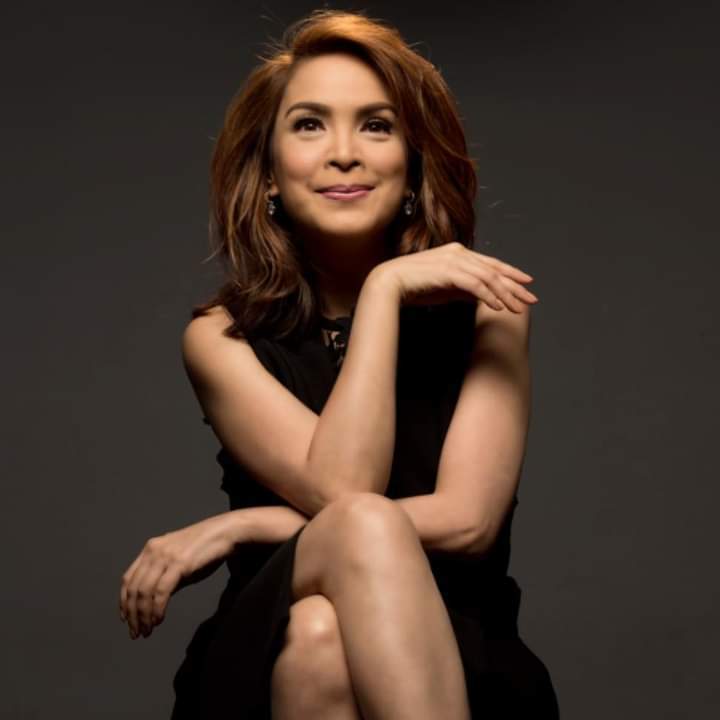 Filipina singer-composer Jamie Rivera is set to release her own interpretation of the official mission song "We Give Our Yes" to celebrate 500 years of Christianity in the Philippines.
The Inspirational Diva's "We Give Our Yes" composed by Father Carlo Magno Marcelo boosts the morale of the Filipino faithful amid the COVID-19 pandemic and will mark the quincentenary of the Christian faith's arrival in the nation.
Christianity's half-millennium celebration in the country is spearheaded by the Catholic Bishops' Conference of the Philippines (CBCP) which first commissioned singer Jamie Rivera to perform the spirit-enriching single during the 2015 National Mission Conference.
The Philippine Catholic Church's fifth centenary commemoration carries the theme "Gifted to Give" taken from Matthew's Gospel (10:8).
Star Music and the Archdiocese of Manila will officially launch "We Give Our Yes" sung by Jamie Rivera on January 29, 2021. You can already pre-save the song on music streaming platforms Spotify, Deezer, and Apple Music.
Jamie Rivera, whose real name is Mary Jane Cruz Mendoza, was recently inducted to the Catholic Mass Media Awards (CMMA) Hall of Fame and is known for evangelical hits "Sayo Lamang, Kuya Pedro" and "We Are all God's Children" composed by herself and Noel Espenida for the Papal visit of Pope Francis in the Philippines in 2015.
Last year, the Inspirational Diva of the Philippines posted a video on social media of her new live version of "Heal Our Land" to remind Filipinos of the power of prayer at this time of the COVID-19 pandemic.
Christianity was brought to the Philippines in 1521 when the Portuguese explorer, Ferdinand Magellan, came across the Philippines in his bid to reach the East Indies.
The National Quincentennial Committee (NQC) of the Republic of the Philippines is heading the celebratory events planned for the quincentennial or 500th anniversary of the Victory at Mactan set to happen on April 27, 2021.
The January calendar of events included the lighting of the World's Largest Solar Rosary for Healing installed at the Luneta Park led by the CBCP together with the grassroots initiative Liter of Light.
The eco-friendly event was followed by the lighting of the giant NQC 500 Years Solar Logo Art Installation.
The iconic Metropolitan Theater (MET) in Manila is set to reopen this year to host the evening celebration of the Battle of Mactan quincentenary.
The Liberty Shrine at Barangay Mactan in Lapu-Lapu City, Cebu was designated for the Philippines' National Flag's permanent display.
Here's a complete list of the NQC's Quincentennial Commemorations this January.
SEND CHEERS in the comments below to the Inspirational Diva of the Philippines Jamie Rivera for releasing "We Give Our Yes" to boost the morale of the faithful amid the COVID-19 pandemic and mark the 500th year of Christianity in the nation!
Are you a Proud Filipino? Get more good news stories on Filipino Pride! Subscribe to GoodNewsPilipinas.com and our YouTube channel: Good News Pilipinas! TV
Facebook Comments