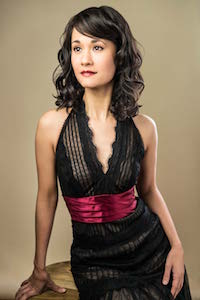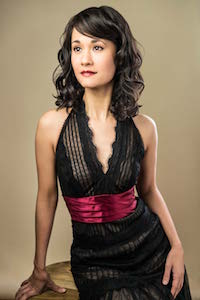 Filipino-American actress Ali Ewoldt is the first Asian-American to play the lead role of Christine Daaé in the Broadway production of Phantom of the Opera.
Ewoldt will essay the principal role in the longest running show beginning June 13.
Producer Cameron Mackintosh and The Really Useful Group announced the casting of Ewoldt and two others for the Broadway production of the Andrew Lloyd Webber hit musical.
Ewoldt's stage credits include playing the role of Cosette in Les Miserables, Maria in West Side Story, and Tuptim in the King and I. She has also been featured in the Michael J. Fox Show.
The New Yorker graduated from Yale University with a Psychology degree, and has studied voice, acting and dance.
Ewoldt, who was born to a Filipino mother and raised in the U.S., will be the first person of color to play Christine according to the show spokesperson. In an interview with Broadway.com, Ewoldt talks about how "It's wild, that people are now willing to talk about things they weren't ten years ago, in terms of having real representation of the world we live in on stage."
Ewoldt has shared how she wants to help Asian-American actors to get their rightful recognition.
"Hopefully someday, everything will be open and people will have truly equal opportunities, and we can say it doesn't matter anymore. For the moment, the key is to show young people that it's possible to be a storyteller. I want to be able to represent all the other people of color who aspire to play Christine someday."
Ewoldt says of her Phantom of the Opera role as Christine, "It's always been on that list of roles I wanted to play." When she was age 10, she sang "Think of Me" for a cruise ship audience.
Facebook Comments