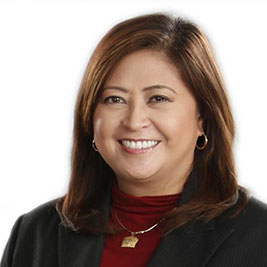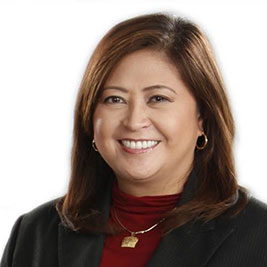 There are a lot of good reasons why I am very hopeful about the Philippines. Much has to do about our youth and how many of them are fighting hard to lift themselves and their families out of poverty.
Not too long ago, I attended SM Foundation's annual presentation of college graduates from its scholarship program. The event is attended by their benefactors, the Sy family, the SM group and other co-sponsors. Always an emotionally charged event, more than 260 graduates went to SMX Convention Center with their parents, all of them joyful and proud. This year saw a record number of graduates, which again yielded a high percentage of honor students, 23% of total or 62 graduates to be exact. Two were summa cum laude, 21 were magna cum laude, 29 were cum laude, and 10 with academic distinction. And of those who have so far taken their board exams, four ranked among the topnotchers. One ranked 3rd in civil engineering, and three ranked 3rd, 6th and 8th in electrical engineering. Such good news, excitement could not be contained even among the officers and employees of the Foundation.
Ever since I joined SM nine years ago, I had been attending this event. Each year, I go home hopeful and inspired. These graduates are not ordinary students. All from public high schools, they are among the brightest but from some of the poorest families nationwide. What makes them special is their ability to excel amidst extreme challenges.
All of the foundation scholars come from families earning less than Php150,000 per annum or Php12,000 per month or about Php420 per day. Some of them hardly eat three square meals a day. Many of them live in shanties or very small quarters that they have to share with other siblings. A few of them have to study at night with rooms lit only by candles. One of those who topped the engineering board said he grew up going to school with an allowance of only Php5, not for one, but for two days. The 'lugaw' (congee) that he used to buy was worth Php3 per order. To get him through the two days, he would first buy candies from a sari-sari store with his Php5 and sell them all to his classmates to earn back a total of Php6.
Having made something of themselves from nearly nothing certainly qualify them as ambassadors of co-creation even if they're not aware. They bear special gifts. They are the ones who can beat the odds and the ones who can go for goals unmindful of high hurdles they may need to overcome. For them, poverty and meagre resources will never be a hindrance. Getting out of where they are is more of a reason to strive harder and a lesson in transcendence. They know their potential and they are confident about who they are and what they can achieve in the future. To many of them, nothing is impossible.
Their recent success is a good foundation for them to pursue something greater because their past is a testament of what they can do if they set their minds and hearts onto something. When they are given tasks in their future jobs, they will always find a way, a solution to every problem. They can be good leaders too, because they can inspire others to strive as hard as they did to get to where they are now. That said, they are sought after by companies who want to hire them, including SM companies who hold exclusive job fairs for them every year.
One of those who graduated about five years ago shared his recent successes to the SM scholars in a general assembly last year. He now works with a multinational, has his own SUV (his second car), and has treated is parents to Hong Kong Disneyland. He is also married by now to a co-SM scholar. They both graduated with Latin honors. Another graduate paid his parents back by giving his mother a sari-sari store and his father a new tricycle after he found himself a job. Many more stories like this from graduates working both here and abroad.
This drives home the point that what matters most in every person is the intent, purpose and the innate desire to be productive individuals in society, to be co-creators. Commercialism has made us believe that children can become real achievers with the help of brain-enhancing milk products, food, vitamins and minerals. That giving them the best toys and gadgets will keep them ahead. The SM college scholars bring me back to the basics. They remind me each year that what we really need to succeed are strong doses of dreams, perseverance, wisdom, guts and sheer determination. Everything else follows and falls into place.
This is what keeps me hopeful. Every year, for as long as I can, I will keep attending this annual event and keep drawing inspiration from the graduates.
Facebook Comments