World famous chef Anthony Bourdain documented Manila's distinct tastes, both in food and lifestyle, in the first episode of the 7th Season of CNN's Parts Unknown.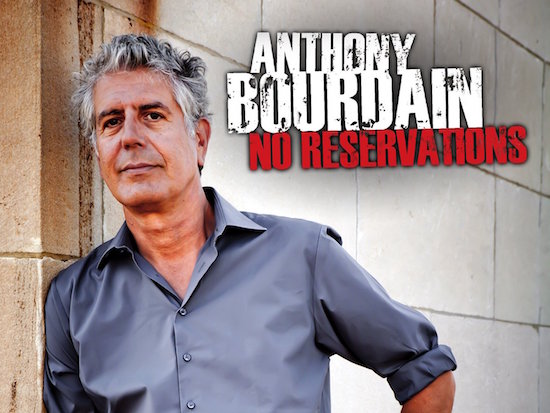 Bourdain, a bestselling author, travelled to the Philippines in December 2015 for the second time in a journey he referred to as "very personal" saying he wanted "to understand one of the country's biggest exports: overseas Filipino workers and why they do what they do."
Parts Unknown put the spotlight on the families of overseas Filipino workers, showcasing the story of Aurora who is back in the country after working as a domestic in the United States for 30 years, where she took care of dozens of children while leaving her own children in the Philippines to the care of others for the sake of earning enough to sustain her family's needs.
Bourdain joined the family's Christmas celebration, revealing that Aurora was in fact the nanny who took care of one of the show's directors.
"I'm at this Christmas gathering today because of one of our directors, Erik Osterholm. It was Aurora who raised him. For over 20 years, she cared for and loved Erik and his sister, looked after his whole family," Bourdain declared.
Bourdain is shown receiving a letter from Osterholm recounting how Aurora influenced his life.
"Aurora is such an incredible woman. She has an infectious and loving energy that is so powerful. I am 100 percent the man I am today because this woman literally raised me from when I was six months old, singing to me, dancing with me, wiping away my tears, cooking for me and making me laugh at every turn."
Osterholm wrote in the letter, "Unfortunately, like so many Filipinos, her story is not all smiles and love. She had to choose a life away her daughter, thousands of miles away from her family.
There are literally thousands of people around the world, me included, who have been influenced by her kindness and love."
At these words, Aurora was seemingly shocked and rendered speechless, while her children were teary-eyed.
Bourdain himself in a CNN article about the show shares how his own home was enriched by the Filipino touch by Vangie, the nanny of his daughter, whose own family became his own extended family. In true Pinoy tradition, Bourdain's family celebrated Christmases, New Years, vacations, and birthdays with their Filipino nanny's family.
The celebrated TV host shares his observation on the Filipino penchant for singing on all occasions, sharing food, and sending Balikbayan boxes packed with just about anything that might be of use to families and friends back home.
"So, I have noticed some things, some features of Filipino daily life that I thought worth investigating," Bourdain writes of his reason to find out why Filipinos care so much for each other and strangers. He notes how Filipino caregivers actually and in fact do care for their wards.
"Filipinos give, of themselves, of their time, of their money, their love, to others. They do and continue to do what needs to be done to survive," Bourdain said.
The multiple Emmy-winning television personality went around Manila looking for answers to his questions on the Filipino's tenacity to make the most of what they have. In the process he discovered the varied mix of Pinoy favorite food such as the sisig (sizzling pig face dish with runny egg), which the host declared as his "single, favorite Filipino street food."
The halo-halo mix of shaved ice, milk and sweets Bourdain described as delicious and wondering about the ingredients which he remarked as tasking like Fruit Loops marinating in milk.
Anthony Bourdain: Parts Unknown airs Sundays 9 p.m. ET/PT on CNN.
Facebook Comments