Malagos Chocolate from Davao is being featured in chocolate-infused meals created by celebrity Chef JP Anglo for AirAsia's in-flight menu.
The new offering of Roasted Dalandan Chicken with pimiento sauce is flavoured using Malagos chocolates which recently bagged five awards at the Academy of Chocolate Awards in London.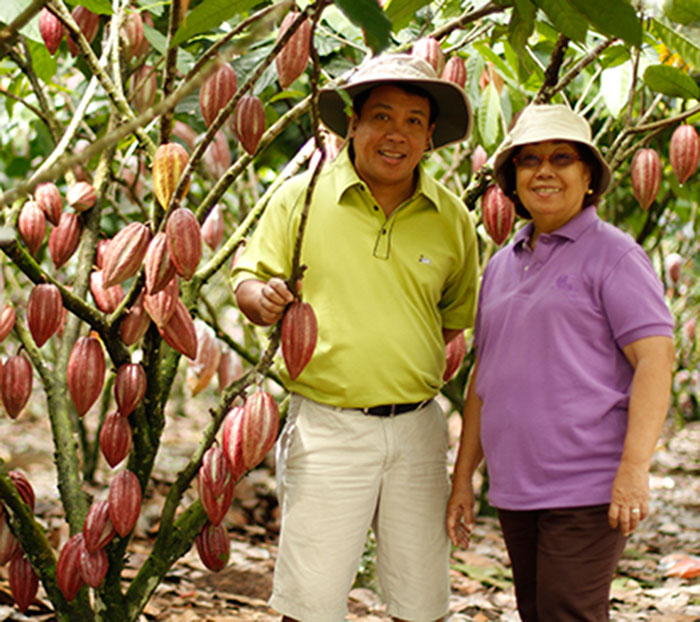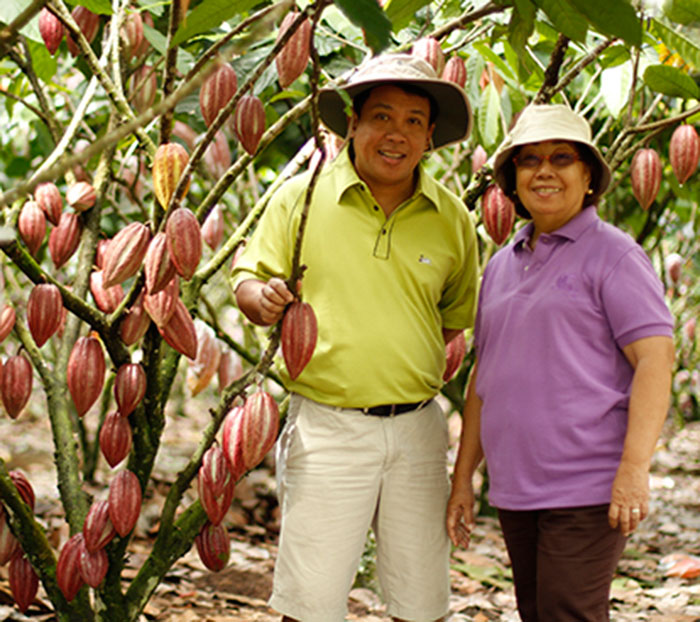 AirAsia guests will have a brand new meal to enjoy this summer. The airline voted the world's best low cost carrier today introduced a special chocolate dish in collaboration with celebrity Chef JP Anglo and other exciting new products in its Santan in-flight menu, further enhancing AirAsia guests' experiences on board.
Roasted Dalandan Chicken with pimiento sauce is flavoured using Davao's famed and internationally recognized Malagos chocolates.
Filipino Master Chef JP Anglo said of his creation, "I am incredibly happy and excited to share my first dish especially made for an airline and I love it that AirAsia is literally taking Filipino home grown products and talents to greater heights."
Aside from Santan hot meals which include Asean favorites like Nasi Lemak, Chicken Rice, Thai Green Curry, AirAsia is also supporting social entrepreneurs from Manila, Davao and Cebu by selling their handwoven items and natural food products on all AirAsia flights across 180 destinations in the whole of Asean, Asia, Australia, Middle East, China and US.
AirAsia Philippines CEO Captain Dexter Comendador said, "AirAsia is a sociable and innovative brand we take pride of our collaborative nature. There is so much talent and unique products in the Philippines especially in Davao that deserve the world's attention and it brings us so much pride that we are with Chef JP, Malagos chocolates and social entrepreneurs who all value a strong, innovative service culture – which is also the hallmark of AirAsia's brand of service."
AirAsia's newest in-flight hot meals and merchandise are available on all AirAsia domestic and international flights in the Philippines with Z2 flight code. AirAsia guests are encouraged to pre-book their meals to save up to 20% as compared to purchasing their meals on board, with a guarantee that their preferred meals are available during their flights. Guests who have booked their flights without meals, meanwhile, can easily add them in via the 'Manage My Booking' option after logging in to www.airasia.com.
"We value customer experience at all points of the journey – from the purchase of the ticket to leaving the airport, on board, and onto the destination. This latest enhancement in our in-flight menu makes flying with us also a delightful dining experience," Comendador said.
Malagos Chocolate meals started being offered on AirAsia flights in April 2018.
Facebook Comments