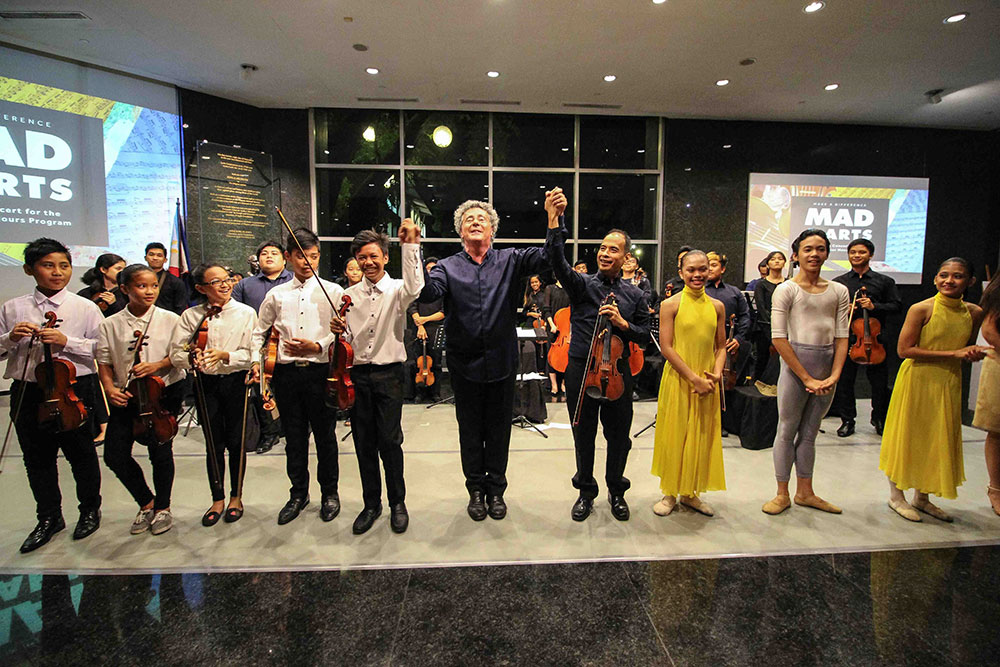 Since 2010, Ayala Foundation's Center of Excellence in Public Elementary Education (CENTEX) has been implementing an After Hours program for its students, as a way to promote the benefits of art in the continuing growth and development of students.
Aside from being a specific field of study, art also has the power to widen children's understanding of the world around them, and also help build character. They learn the value of discipline, grit, and commitment to their craft.
The After Hours program started in CENTEX Manila, with the acclaimed Filipino violinist Alfonso "Coke" Bolipata teaching the violin, and the STEPS Dance Studio, under the leadership of Sofia Zobel-Elizalde, teaching ballet.
Over the past eight years, a number of the students who underwent the After Hours program are proving highly talented, and are able to compete with the best in the country, and in the world.
Elwince Magbitang, a STEPS dance scholar, has competed twice at the Hong Kong Dance Prix, and is an incoming student at the prestigious American Ballet Theatre Jacqueline Kennedy Onassis School in New York City.
Gene Eugenio, also a STEPS dance scholar, has also grown into a promising gymnast, winning a medal at the Palarong Pambansa. Aries Miko Lorca, who has been mentored by Coke Bolipata in violin, is an incoming freshman at the Makiling High School for the Arts.
CENTEX, established in 1998, is celebrating its 20th anniversary. Because of this, Ayala Foundation has been actively promoting its After Hours arts program through benefit events, such as "An Intimate Evening with Stella Abrera and American Ballet Stars" last April and the MAD4Arts concert, featuring the Italian conductor Ruggero Barbieri, Coke Bolipata and the Pundaquit Virtuosi, and the graduates of the CENTEX After Hours dance and music program, held last May.
Facebook Comments