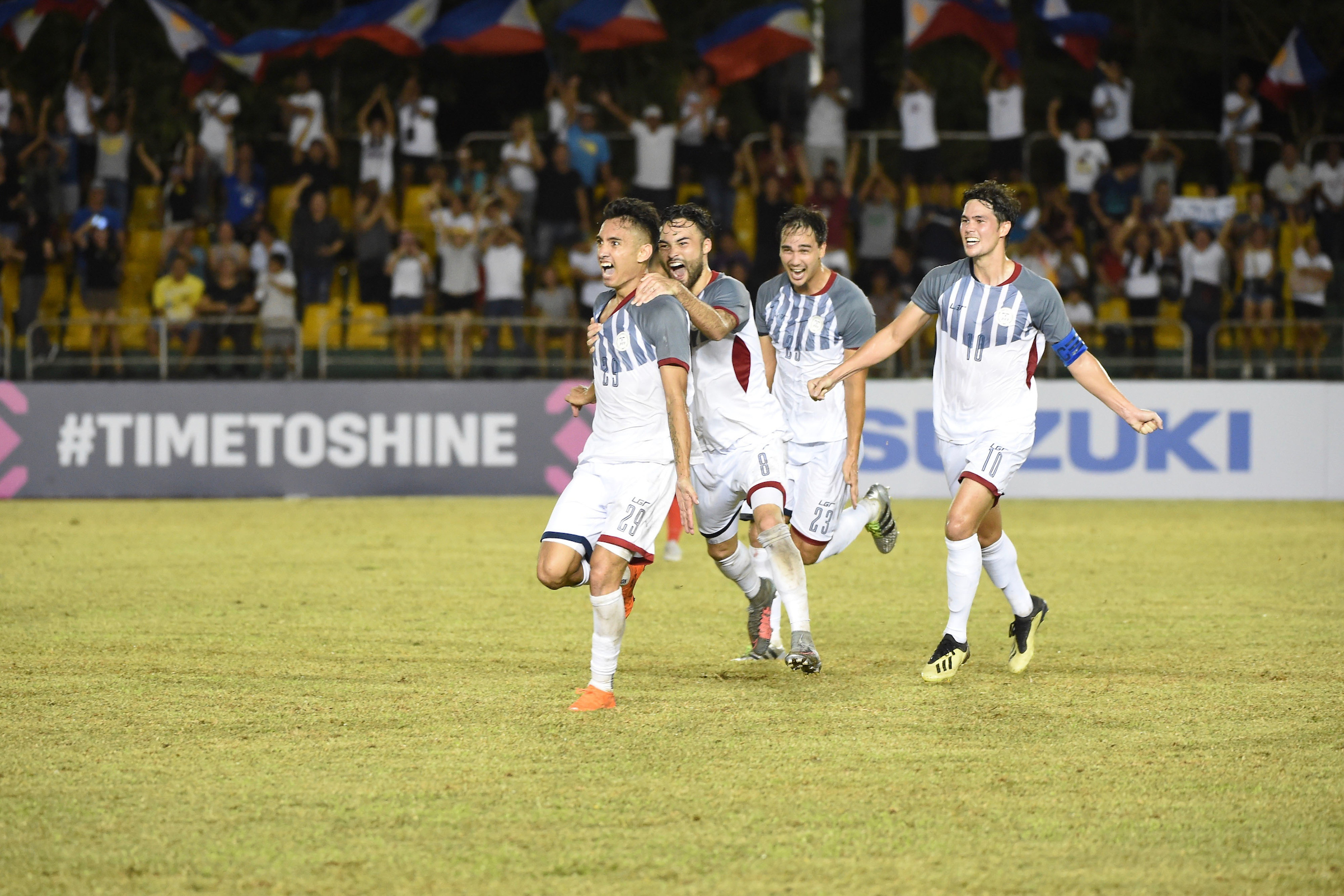 The Philippine Azkals started off its campaign at the AFF Suzuki Cup with an important win after a goal made by the team in the closing minutes.
South East Asia's premier football tournament ended with a 1-0 scorecard for the Philippines against Singapore.
The Azkals' first game at the cup against the Singapore team was closely contested throughout with both sides denying the other's attempt at making goals.
With just about ten minutes remaining in the match, Patrick Reichelt finally scored a goal coming off a flick by James Younghusband.
The lone goal earned the Philippines all three points needed to face Timor-Leste in Kuala Lumpur.
Watch the Azkals winning goal in this AZZ Suzuki Cup Match highlights video.
Facebook Comments