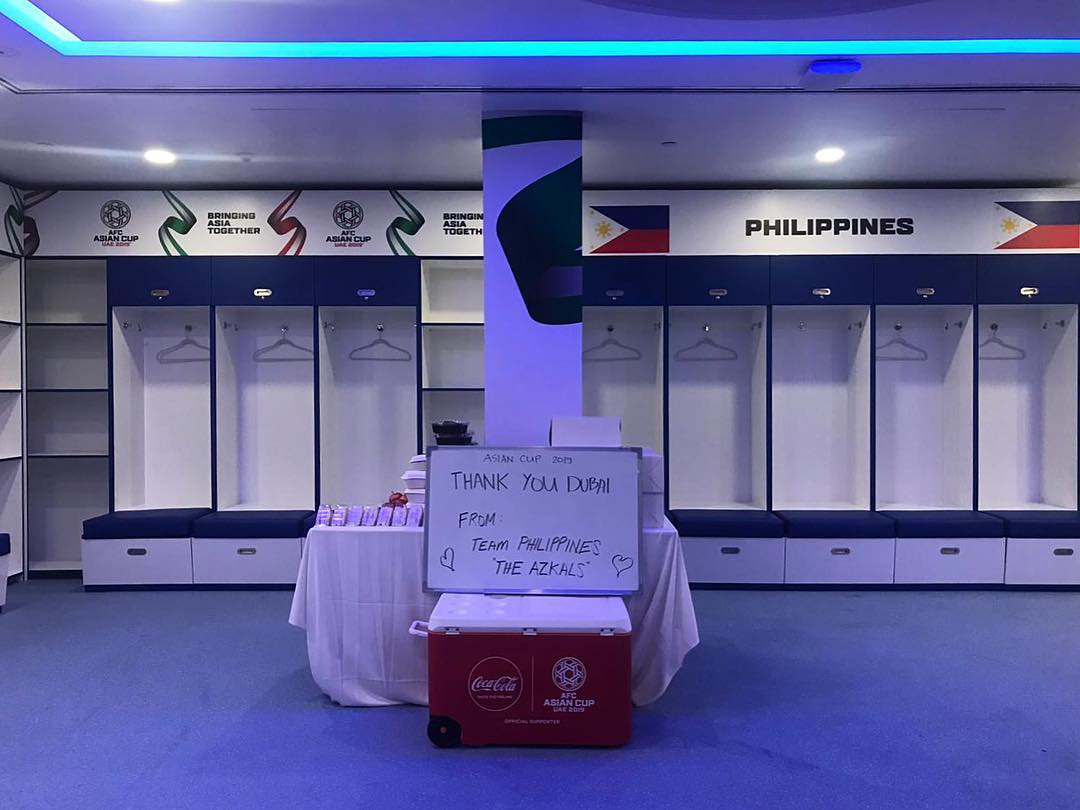 The Philippine Azkals' first ever appearance at the Asian Football Confederation (AFC) Asian Cup men's football championship drew praises from both sports watchers and netizens around the world as the Pinoys displayed their sportsmanlike conduct on and off the field.
The Azkals, underdogs in the games series, tenaciously held off their competitor South Korea to just 1 point during their match in Dubai – a feat considering the SK team usually wins by multiple points against other teams.
The Philippine team earned the right to face the South Koreans after qualifying for the first time ever for the prestigious AFC Asian Cup when it defeated Tajikistan, 2-1 at the Rizal Memorial Football Stadium in 2018.
The team may have lost to the superior Asian neighbor but they also earned points for sportsmanship and good locker room manners as the Filipino footballers cleaned up their locker room at Al Nasr Club's Maktoum Stadium after the game and even left a thank you note which they posted on Instagram.
"Thank you Dubai. From Team Philippines, the Azkals," read the note left by Azkals for the organizers.
"We leave the stadium tonight with full hearts, and so many lessons after our first ever @afcasiancup match. Maraming Salamat sa lahat ng sumuporta sa amin…hindi lang sa Dubai, pero sa buong mundo! Ramdam namin suporta niyo PILIPINAS!" – The Azkals on Instagram.
Netizens responded warmly to the post saying it was a great way to represent the Philippines.
The Azkals also asked for support as they travel to Abu Dhabi on January 11 for their 2nd AFC match, this time against China.
Facebook Comments