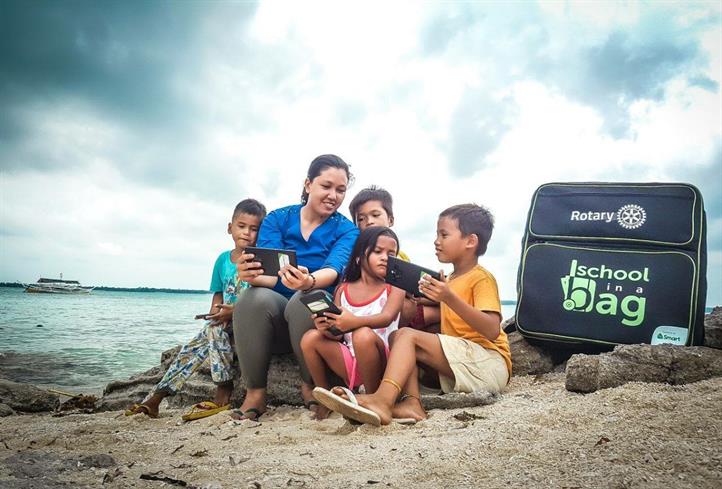 The year 2018 was a great year, and people were trying their very best to help the world! How about you help the world to be part of the millions, or even billions of other people having the same job to help this world?
The School-In-A-Bag Project delivered the 100th unit of educational material and gadgets to poor children right before Christmas. This helps the population (even the whole world) become a better place without all of us even knowing it! The students who received help came from a school that requires walking 6 hours a day to go there! (How can those students be okay with that!)
The place is "Sitio Lipata" in Lahuy Island – It is NOT a new island BUT they have no electricity! You can only get to the island by going on a boat, but you need to go to Caramoan, Camarines Sur. You have to wait 1.5 hours on a boat to get there!
Did you know that Smart Communications partnered with the Yellow Boat Foundation of Hope to make this happen?
Everyday, everywhere there are poor people – Which is not good. There are multiple reasons people are poor. But still you must study. It's very, very important, and is for your own good. People need to learn everyday, every hour, every minute and every second. Please stay healthy. Keep the world clean and happy. Get an education, educate others, and live a happy life. Thank you for reading. Yellow Boat of Hope Foundation builds boats for children who had to swim to get to their school.
The Smart School-in-a-Bag, a portable set of digital learning tools deployed in remote and underserved areas without electricity. The kit is a backpack that contains a laptop, tablets preloaded with educational apps, TV, pocket Wi-Fi, solar panel with battery and activity sheets for the use of both teachers and students.
(Hello, I'm Agnes Hannah. This is my second day (my birthday is January 9) as a 9-year-old – and I am marking it by writing my first story. I'm maybe one of the youngest writers in the world? Our family is great. And keep in mind that you should stay healthy. Bye! ^o^)
Facebook Comments