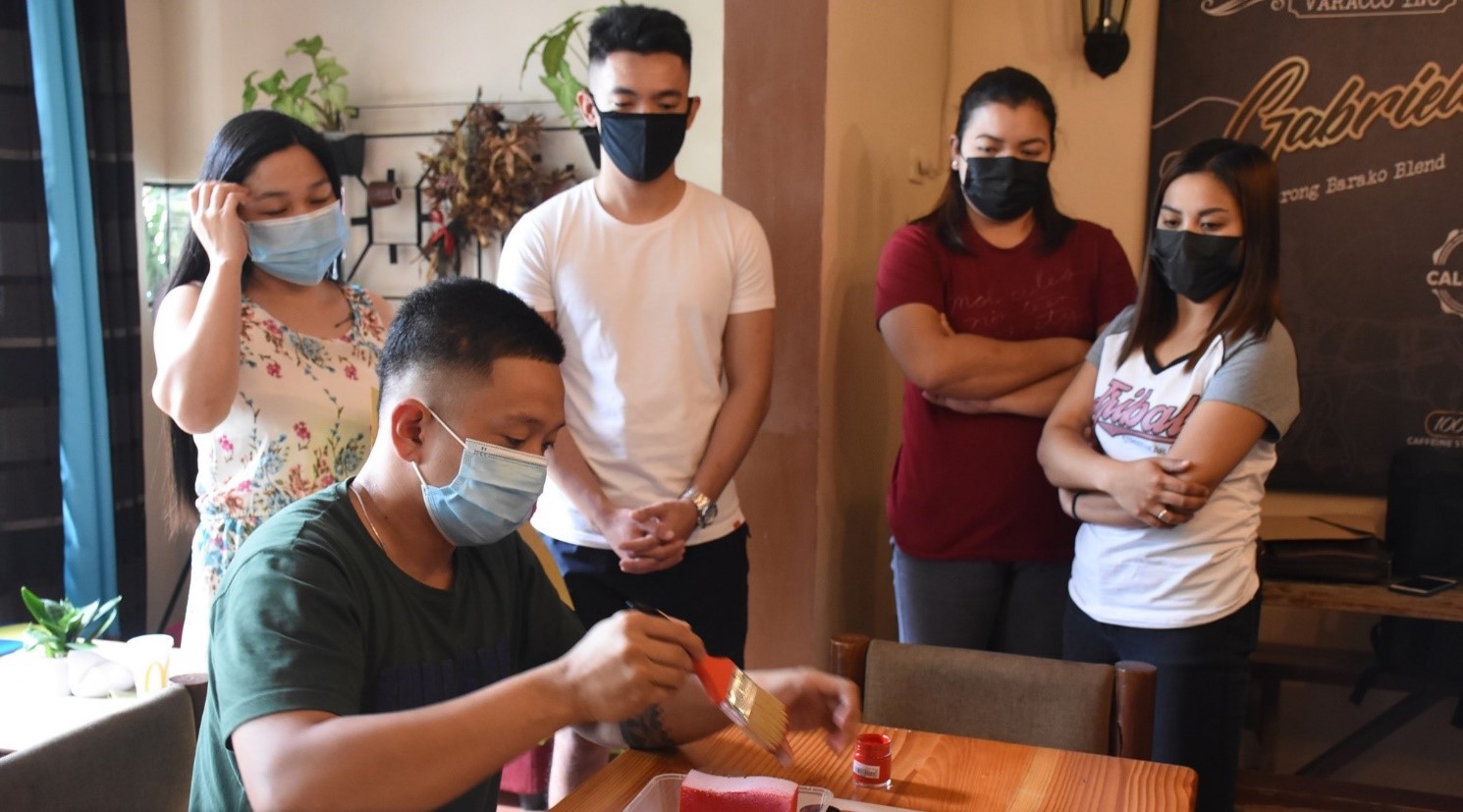 Batangas barako coffee by Timplado has been made better after undergoing food safety training from the Department of Science and Technology (DOST).
Timplado, an offshoot company of Circa 1740, underwent a two-day training on Good Manufacturing Practices (GMP) to further strengthen, not only their barako (Liberica) coffee blends, but more so their food safety measures in preparation for the opening of its additional markets this year.
There were 13 employees, mostly newly hired, who attended the training on food safety standards in different production processes conducted on January 25-26, 2021, at the Timplado Coffee Shop located in Barangay Mataas na Lupa, Lipa, Batangas.
DOST Region IV-A (CALABARZON) provided the Unified Food Safety Training Modules for MSMEs. The training was facilitated by DOST-CALABARZON Food Safety Team members composed of Mhark Ellgine Libao, John Michael Florendo, and John Maico Hernandez, who are all from the Provincial Science and Technology Center (PSTC) Batangas.
The training exercise covered topics on basic food hygiene, food hazards (i.e., biological, chemical, physical, and allergens), cross-contamination, personnel hygiene, food contact surfaces, pest control, cleaning and sanitation, and documentation. Activities on handwashing, food hazards, and cross-contamination were also conducted to simulate situations during food preparation that affect food safety.
Although food safety practices are already in place, Timplado's Chief Executive Officer, Kathleen Manto, fully recognized the impact that the training provided in improving the knowledge and practices of their employees. For Manto, the training was a boost to the standard procedures they have been following to further improve the quality of their products and ensure their customers' safety. The training came at an opportune time since the company plans to open additional markets.
On the other hand, Ariestelo Asilo, Timplado's Chief Operating Officer, shared how the training served as a springboard in their application for a License to Operate with the Food and Drug Administration. He also mentioned his hope for the approval of the DOST's SETUP project proposal that can further support their GMP implementation aside from upgrading their processes.
Timplado is a food and beverage company focused on creating rich, full-bodied coffee blends. What is unique with Timplado's products are the interesting variants named after famous Batangueña heroes, namely: Marcela, Gabriela, Teresa, Josefa, Melchora, and Gliceria. These names complement the unique flavors of strong barako blends, barako blend with white chocolate and milk, barako blend with coco sugar, barako blend with chili powder and coco sugar.
Furthermore, the branding structure also mirrors how the company empowers and provides livelihood to stay-at-home moms through the packaging of products. Aside from the iconic characterization of their coffee blends, TIMPLADO operates to promote inclusivity by partnering closely with coffee farmers, communities, and markets with the shared commitment in revitalizing the Batangas barako coffee.
DOST supports local enterprises to help them cope with the pandemic while returning OFWs are also assisted in boosting businesses through DOST's Enterprise Tech program.
SEND CHEERS in the comments below to Timplado for making better barako coffee with DOST food safety training.
Are you a Proud Filipino? Get more good news stories on Filipino Pride! Subscribe to GoodNewsPilipinas.com and our YouTube channel: Good News Pilipinas! TV
Facebook Comments