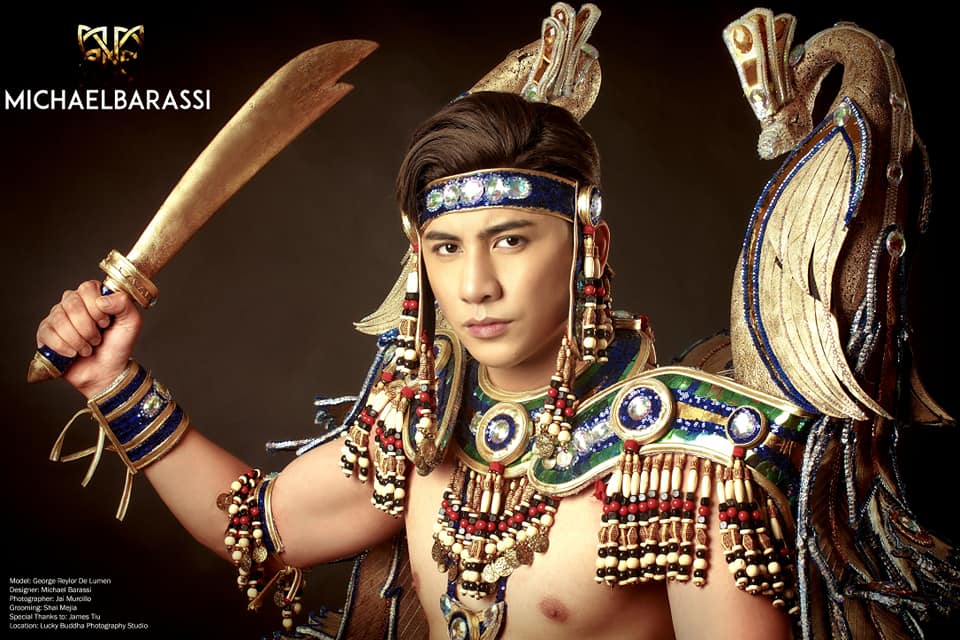 Bicolano George Reylor De Lumen made Filipinos proud by winning the title of Mister Universal Ambassador 2018 in India.
De Lumen's win comes soon after Philippines' bet Ma. Ahtisa Manalo won first runner-up in the recently concluded Miss International 2018 held in Tokyo, Japan,
De Lumen bested other 18 delegates from all over the world to be crowned Mister Universal Ambassador 2018 in Arya Auditorium, East of Kailash, New Delhi, India on November 24.
Aside from the title, De Lumen's Ibong Adarna-inspired costume masterpiece by designer Michael Barassi won the Best in National Costume Award. De Lumen also received the Best in Speech Award.
The 23-year-old Pinoy who hails from Bicol earned the right to officially represent the Philippines in the international pageant after winning the Mr. Hannah's World Tourism Philippines 2018 title in June.
He succeeded last year's winner Luong Gia Huy of Vietnam.
Southeast Asian delegates Aung Wira Jaya of Indonesia and Chitsanupong Soeksiri of Thailand also won as the first and second runner up titles.
Here are the other Filipino representatives who recently won titles in their respective international pageants: