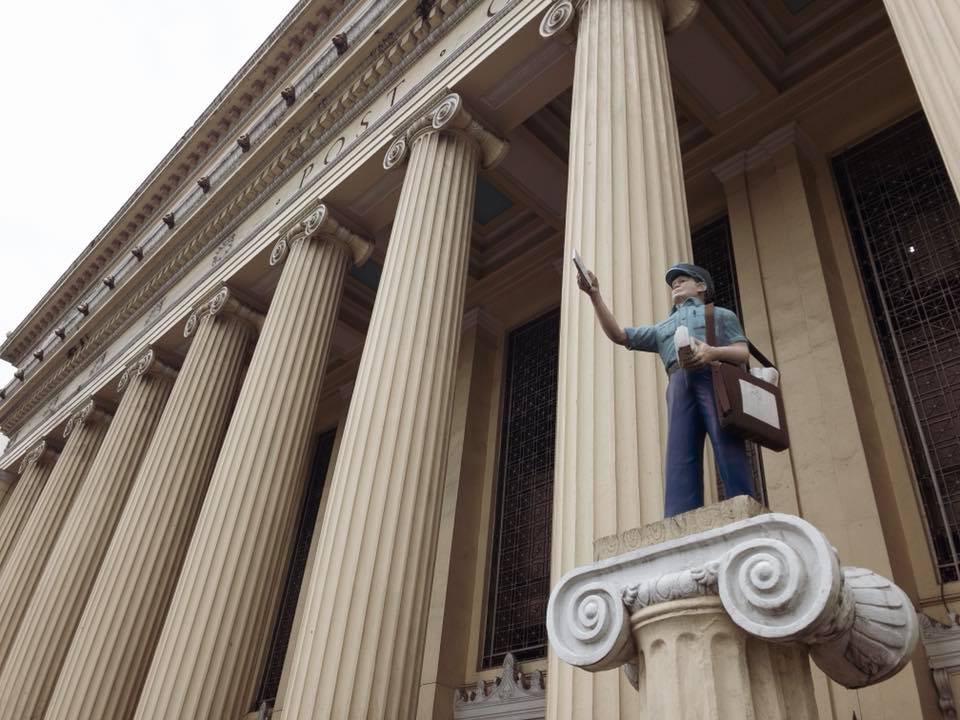 The Manila Central Post Office Building has been declared an Important Cultural Property (ICP) worthy of national efforts for its protection and preservation.
The National Museum, mandated to declare cultural properties of the Philippines, recognized the Post Office Building as an ICP for being a "cultural asset that possesses 'exceptional cultural, artistic and/or historical significance.'"
Postmaster General Joel Otarra said that the Philippine Postal System has a remarkable history. It was first established in Manila in 1767. The first known location of the Manila Post Office was on Escolta, next to the Estero de la Reina near Santa Cruz church.
During the American occupation, the Post Office Building was built in the 1926 as a modern colonial architecture, an example of a perfect neo-classical monument built and designed by Filipino Architect Juan Arellano and Tomas Mapua in the heart of Manila. The building was rebuilt after World War II.
The Philippine Postal Corporation (PHLPost) has also unveiled the Museum Ceremonial Groundbreaking Marker to officially start the construction and retrofitting of the Philippine Postal and Philatelic Museum in partnership with the National Commission for Culture and Arts (NCCA).
"PHLPost aims to inspire Filipinos to protect, preserve and promote these exceptional and outstanding cultural properties by establishing a Museum that will hold nationally important historical archive of stamps and museum collections, providing visual, physical and written records of 250 years of postal heritage in the country," according to the PHLPost statement on November 24 sent to GNP.
The Philippine Postal Service is celebrating its 251st founding Anniversary and the National Stamp Collecting Month (NSCM) in November.
Facebook Comments