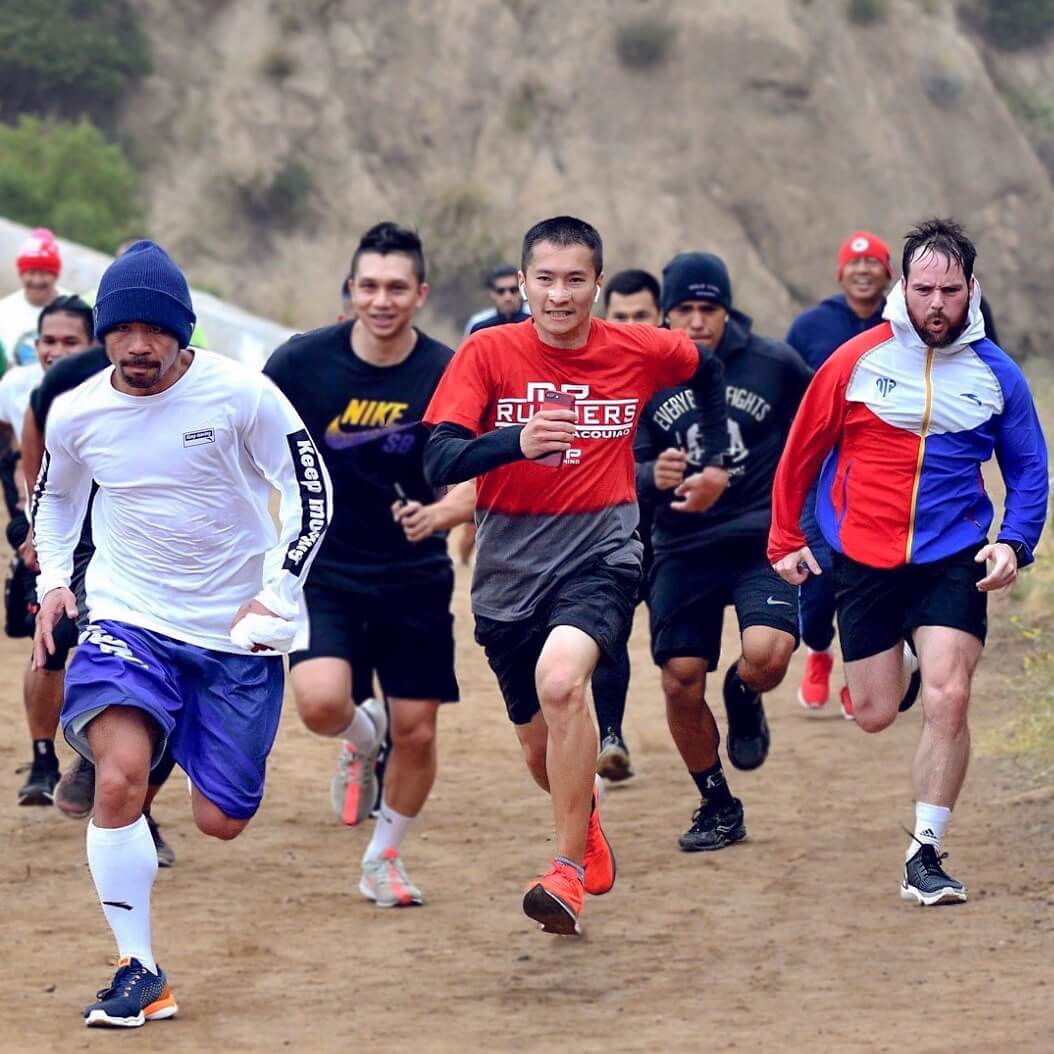 An English-Irishman in the Philippines has set off today on a 30-day solo marathon to raise funds for the country's poor people being helped by international boxing champion Manny Pacquiao.
James Fox, who refers to himself as a Team Pacquiao Athlete/Fundraiser, will raise funds for the Manny Pacquiao Foundation's housing charities as he runs in the "30 in 30 North-South Solo Super-Ultramarathon" from Pagudpud in Ilocos Norte to General Santos City in South Cotabato.
The 37-year-old entrepreneur's marathon will cover 900 miles of various terrain on foot through the Philippines in 30 days from August 23 to September 21, 2019. Fox will run 30 miles every day for 30 consecutive days starting in Pagudpud in the northern Philippines, and finishing up on day 30 in the tuna capital of the country, General Santos City in the southern Philippines.
James Fox moved to the Philippines in March 2019, leaving his life in the United Kingdom, to pursue his dreams of living in the country that he says "stole his heart." The London native first set foot in the country in 2012 and has since returned almost every year. In his mission notes, Fox says that as his love for the Philippines grew he also saw the extreme poverty amidst multimillion-dollar developments for the wealthy.
"I always felt like I couldn't help enough, however, which usually left me with a sense of worthlessness and guilt almost, and with the determination that one day I will do my best to contribute in the fight to help improve things for those who have the least among us!" Fox writes.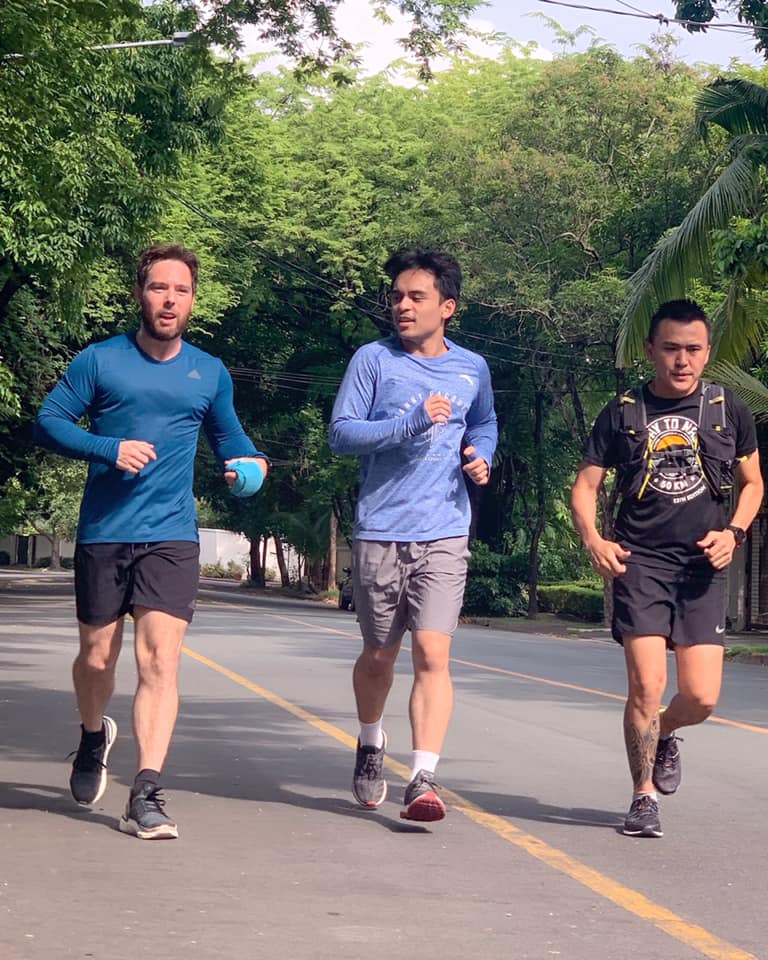 Fox also says the project is his way of giving back to Manny Pacquiao who he first met in 2013 and has since inspired him through the years as "an individual who continuously seeks to improve the conditions and prospects of his fellow countrymen and all those around him on a daily basis with his extremely big heart, his work."
And finally, now, he is on his mission run to raise funds for the people of the country he now calls home.
Good News Pilipinas interviewed James Fox before he set off on his 30-day marathon and learned more about his mission to give back to the poor of his adopted country.
Good News Pilipinas (GNP): James, what do you hope to achieve with this solo marathon?
James Fox (JF): I'm doing this run for two reasons. The main reason was to challenge myself as a human being, to find out where my physical and mental limits are in life, to go beyond what my body is possibly capable of, and it's somewhat of a spiritual journey I wanted to take you could say… I think everybody should try something at least once in their life which is seemingly beyond them!
I also knew it would be a great way to garner public interest as it's such a crazy and unique attempt, which in turn gives me a platform to help bring more attention to the work the Manny Pacquiao foundation are doing, and to raise funds for their ventures (through donations) in helping the people of the Philippines have access to critical things like new homes, hospitals and education scholarships… among other projects they are working on.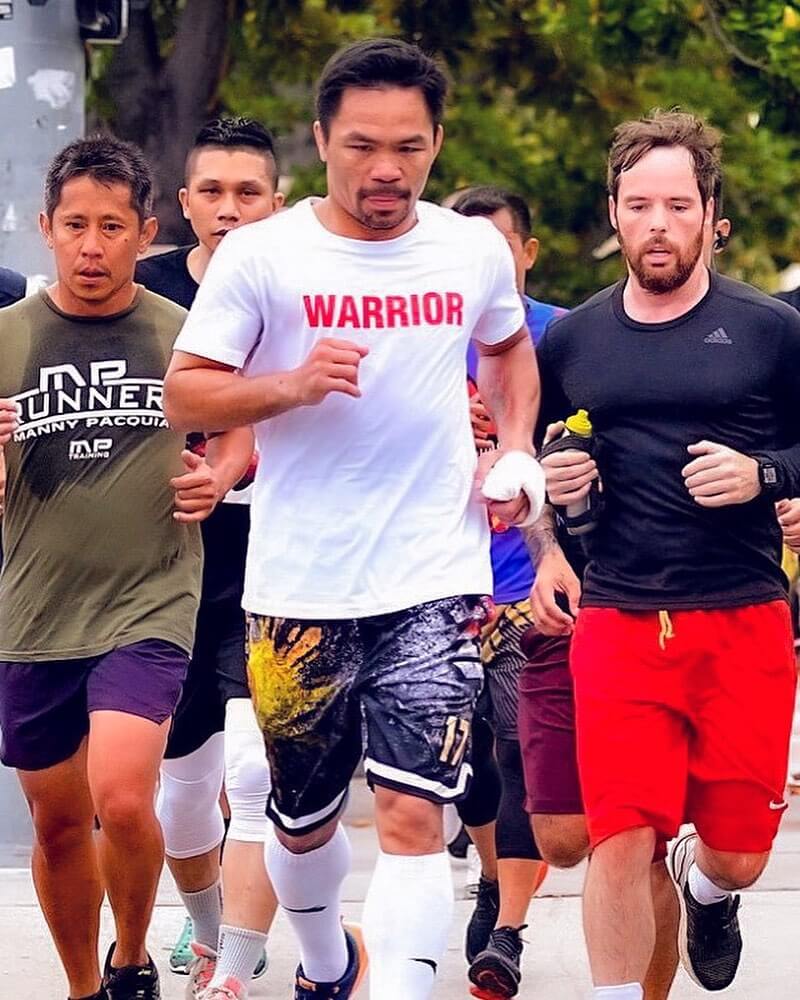 GNP: You were with Manny Pacquiao when the Filipino champion won his Unified Welterweight Crown in Las Vegas in July. What is it like being part of Team Pacquiao?
JF: Being part of Manny's team is both special and inspiring! Seeing how a world-famous champion athlete operates both behind closed doors and also in the spotlight of the world and its media really gives me a better appreciation of how to handle myself in varying life situations… and just being around his presence whilst training definitely gave me an added incentive to both impress him and show him that I'm reliable to the end, which in turn took my results to the next level, as I found new ways to push myself through those aforementioned physical and mental barriers.
GNP: What do love about your adopted country, the Philippines?
JF: The Filipino people are a special kind of persons… I think most people who come into contact with the Philippines and/or its people around the world are always left with a sense of happiness and joy when spending time with them!
Hospitable, inspiring, charming, happy-go-lucky (regardless of social status, wealth or even the lack of!), kind and warm-hearted are all the vibes I feel when being around Filipinos and it's these things alike which have caused me to want to give up my life in the U.K. and move here to the Philippines and almost be around this type of aura permanently, as a source of energy in my life!
The Manny Pacquiao Foundation will be receiving 100% of all proceeds of the marathon run of James Fox. Donations can be coursed through this link.
FOLLOW the journey of James Fox on Good News Pilipinas and on Instagram: @itsjamesfox as he raises funds to house the poor of the Philippines as a Team Pacquiao Athlete/Fundraiser.
SEND cheers and well wishes to James Fox, the UK-national who is giving back to the Philippines!
Like, Follow, Subscribe to GoodNewsPilipinas.com Facebook, Twitter, Instagram, Good News Pilipinas! TV on YouTube, new story notifications and e-mail newsletters for updates on more Filipino Pride stories.
Facebook Comments