Gulf News has recommended 10 reasons for UAE travelers to visit the Philippines.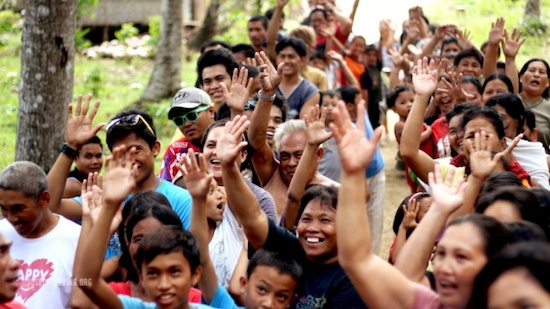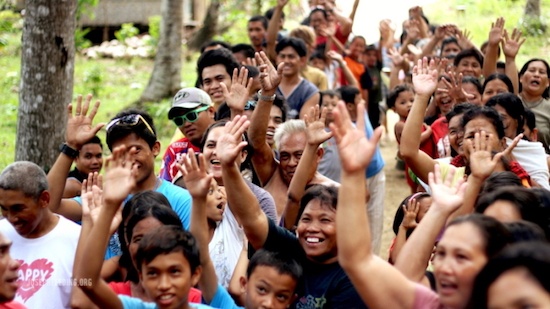 Writer Cleofi Krista Pimentel Capili's "Travel Guide: Top 10 reasons to visit the Philippines from the UAE" recommended travel to the archipelagic islands for its colourful festivals, jeepneys, beautiful beaches and diving sites.
The travel guide affirms how the country's tourism slogan, "It's more fun in the Philippines!" can actually be taken seriously by visitors.
"No matter where you are, you aren't ever more than two hours away from lush green areas, white sand beaches, lakes, rivers, tropical islands or mountains," writes Capili.
The Gulf News travel writer goes on to recommend the country for both solo and group travelers, considering the many island groups to explore, the popular travel destinations in the cities of Manila, Davao, Cebu, Angeles, and the longest coastline in Asia at 36,289 km. Here are the 10 reasons a visit to the Philippines is a must:
Their contagious smile 

"Filipinos are born with happy hormones. They would never hesitate to invite you over to enjoy lunch, merienda – local term for afternoon snacks, dinner and will even invite you to stay in their homes. Get ready for non-stop karaoke singing, parties and delicious food," writes Gulf News. The world has affirmed the country with some of the World's Friendliest Islands.

They speak English

Foreigners who travel to the Philippines can easily communicate with the locals as 90 percent of Filipinos can speak English.

The cheap flights

Airfare to the Philippines are considered cheap, with a variety of airlines to choose from for comfort and affordability: Air China, Cathay Pacific, China Southern, Cebu Pacific, Emirates, Etihad, Gulf Air, Oman Air, Malaysian Airlines, Philippine Airlines and Qatar Airways.

The tarsier

Writer Capili talks about the Bohol sanctuary for the charming and smallest primate in the world – "Tarsiers are one of the cutest mammals with big brown eyes and a gaze that will surely melt your heart."

The colourful festivals

Among the annual Philippine fiestas "bringing your festival experience to a whole new level" mentioned for being the biggest and grandiose are: Ati-Atihan in Kalibo or Sinulog in Cebu (both in January), Panagbenga in Baguio City (February), Moriones Festival in Marinduque (April) and MassKara Festival in Bacolod (weekend closest to October 19).

The most beautiful beaches

"The beaches and crystal-clear waters are to die for." Given special mention was "The Great Santa Cruz Island in Zamboanga has pulverised red corals from the sea mixing with white sand creating a pink shore." Other best beaches mentioned are: El Nido in Palawan, Boracay Island in Aklan, Panglao in Bohol, Camiguin Island, Puerta Galera in Mindoro, Nasugbu and Lian in Batangas, Pagudpud in Ilocos Norte, and Palaui Island in Cagayan Valley.

Swim with whale sharks

Donsol Bay fishermen are ready to help ocean adventurers to spot whale sharks. "Hop on a small boat with your mask, snorkel and fins and be ready to swim along the gentle giants, locally called 'Butanding', which only eat 'uyap' or small shrimps."

The jeepneys

The iconic Filipino jeepneys make the list. "Forget the taxis. This crampy yet open public transportation will let you bounce and bang sideways and it's fun way to observe the Filipino way of life. The colourfully decorated ride has always been an integral part of their culture. Just knock on the roof and the driver will let you get off."

The perfect waves for surfing

World class surfing waves are highlighted in the list as bringing in both local and international surfing enthusiasts. Mentioned are the waves scene in Siargao Island, Lanuza Bay in Surigao del Sur, Baler in Aurora, and San Juan in La Union.

The scuba diving experience

With some of the best diving sites in the world, the Philippines' underwater offerings make the list with popular destinations such as the Tubbataha Reefs National Park, the Black Forest dive site off Panglao Island, Anilao Batangas, "Bohol Island for wall dives and coral pictures… Puerto Galera for macro underwater photography; or Malapascua Island to see the Thresher Shark."
Facebook Comments