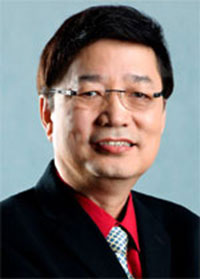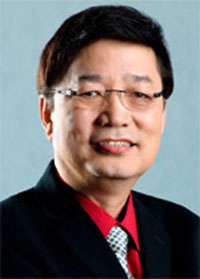 There are so many brands out there vying for the public's attention. Because of this, it can be challenging to get your voice heard, especially if you are a new company trying to compete with more established brands. 
It is important that you have a unique brand/concept that easily sticks to the public's mind. Brand awareness means your brand is recognized within your target market. 
The company name, logo, symbols and slogans make up your brand. Technology also plays a very significant role as it helps get your brand more exposure. 
Here are a few tips on how to generate brand awareness.
Create a powerful marketing and advertising campaign

You may think that the products and services you provide are better than your competitors. But it is not enough to just rely on walk-in clients and word-of- mouth. You need to spend on advertising. 

Ad campaigns don't need to be costly. With social media, you can promote your brand by constantly posting updates on what you offer. This allows people to compare your product with products from other companies. 

Repetitive exposure is an extremely powerful tool in building brand awareness. People will have a better recall of your brand if they see your ads often. 

From the logo itself, customers should instantly be aware of what your company is about. The logo is not just a symbol. It is the visual foundation of a company's brand. Along with your company's name, the logo should help people remember your business.

Key points in creating brand identity:

Brands change logos and slogans all the time, but the brand should maintain the quality of its products and services. 

It is easier to be consistent in your branding when you create everything at the same time. 

Some companies prefer adding a bit of humor to their brand to tickle the minds of the customers.

Tap into people's emotions

Remember the Jollibee ads that went viral? A lot of people were able to relate to those ads, which used different stories that tugged at the heartstrings of the audience. 

The ads spoke about Jollibee always being there for you no matter what the situation is, about being at your side despite all odds. The ads were shared extensively on social media. 

Keys to having a great audience impact:

Make use of different emotions to appeal the audience.

Small campaigns can still have a big impact depending on the execution.

Provide quality and highly-educational content that can be shared by your followers on different social media networks.

Create a great team that can provide you with good insights on how to come up with a great story for your ad.

Your ad campaign should not be solely focused on your brand; people should also be able to identify themselves as users.

The audience should be able to relate to ad campaign, thus ethics and morals should be of importance.

Make your ad campaign consistent

You will need more than one campaign or piece of content. You will need creative videos, quality articles, photos and infographics.

You will also need search engine optimization. You need to find a way to make Google crawl to your website and increase your search ranking. 

Your website also needs to be user-friendly and easy to navigate. Creating a great user experience is the primary goal so make your product and service descriptions easy to understand and easy to buy. 

Many websites add too many images which slow down loading time. You should only choose important images that are useful. 

Choose catchy visuals and interesting, clickable headlines that can be shared on social media.

Get Pay-Per- click ads

Pay per click ads can be seen at the top, bottom or sides of a website. Pick a high-ranking website that has huge traffic and put pay per click ads on it. This is an effective way of increasing your brand awareness because people get to see your brand when they check that website.

What is great about this ad is that: 1) you have control of the budget, 2) traffic is targeted, 3) you only pay for clicks, and 4) you get a higher chance of being at the top spot of Google's page 1 search results instantly.

Provide excellent customer service

When you provide good customer service, your brand's reputation will spread by word-of- mouth. And of course, when you make your customers feel happy and satisfied, it attracts more customers and increases your revenues.
Brand awareness is not something that you only do when starting a business. There should be consistency with the kind of brand you want to be. Always remember that to be on top, you need to see beyond yourself and focus on what people need. If you do this, people will remember you when they need what you're selling.
(Armando Bartolome is known as the Philippines' Franchise Guru, a business mentor to numerous micro entrepreneurs who are now themselves big names in the industry. This article is reposted with the author's permission and was previously published on The Business Mentor column posted by ABSCBN News. For questions and more information, you may contact Armando "Butz" Bartolome by email:philfranchiseguru@gmail.com or on Twitter @philfranguru. His website is www.gmb.com.ph)
Facebook Comments