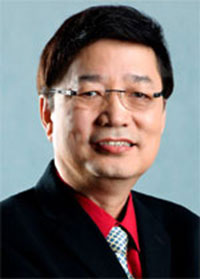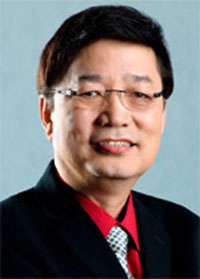 Being an entrepreneur should not be just about making money, but also making a difference. It should be about making life better not only for ourselves, but for others as well.
You may have come across businessmen who have a negative reputation with their employees due arrogance or stubbornness. This is where some entrepreneurs fall short. Although there is a need to take the business seriously, employees who feel unhappy in their work environment are less likely to become productive.
Entrepreneurs are leaders. This means they should be able to impart positivity with their employees. It's not always about the money. There should also be harmony among coworkers.
It is a challenge to develop and sustain a spiritual life. Nevertheless, it is one challenge that we need to overcome. Although we can provide what our body needs, there is also a need to nourish our souls through reflections.
ATTAINING A MEANINGFUL LIFE
When we were younger, life was centered on material things. But as we grow older, we realize that there is more to life than owning a house, car and other luxuries.
To have a meaningful life, we need to be part of the lives of others by sharing what we have. For entrepreneurs, part of their success is being able to extend their hands to others who dream of making a difference. It is like being the vessel of hope and encouragement to aspiring entrepreneurs.
I have been in the business for more than twenty years and I have seen different kinds of entrepreneurs. Those who succeeded are people who have acknowledged the importance of others in reaching their goals.
It's true that we must find ways to support the needs of our family. But there comes a time when all you want to do is to help others and not expect anything in return. You pray that through the help extended to them, they too can become successful in the future.
I do not want to sound like a preacher, but because I have lived a God-centered life, I have learned to share my blessings with others. To be able to touch the lives of others by helping their dreams become a reality is a very fulfilling experience.
BEING AN INSTRUMENT OF HOPE
Previously, I have shared with you the story of successful entrepreneurs I have met. What is inspiring about them was that, despite their struggles in life, they were able to build very lucrative businesses. This does not happen every day to everyone. But probably because they have strong faith, they were able to reach their dreams.
Many have tried to start their own business. Many have also failed. We may have a great concept in mind, we may have the resources to start a business, but if we lack the skills, then we are just wasting time and money.
Success cannot be created overnight. As I always say, it takes patience and perseverance before we can see the fruit of our labor.
In most of my talks, I do not just focus on letting people understand how to become entrepreneurs. Before delving into entrepreneurship, the right mindset should be created—a mindset that aims beyond one's benefits, but seeks to help others as well.
No business can succeed with a boss who is focused solely on making his millions. When entrepreneurs acknowledge the worth of the people who work for them, when they share their own blessings with their staff, they will get back more than what they could have imagined.
Get The Business Mentor's latest book "35 Tips On Business" available on E-book and paperback at www.amazon.com
(Armando Bartolome is known as the Philippines' Franchise Guru, a mentor to numerous micro entrepreneurs who are now themselves big names in the industry. This article is reposted with the author's permission and was previously published on The Business Mentor column posted by ABSCBN News. For questions and more information, you may contact Armando "Butz" Bartolome by email: philfranchiseguru@gmail.com or on Twitter @philfranguru. His website is https://www.gmbmsglobal.com/ )
Facebook Comments