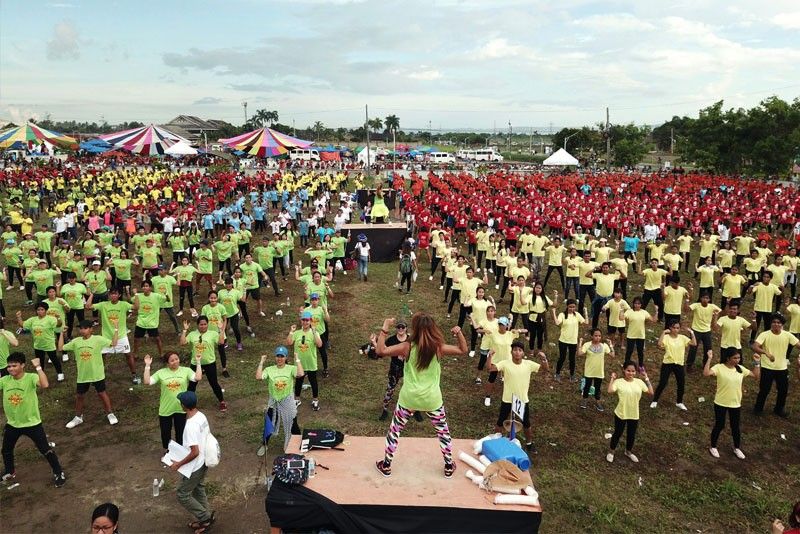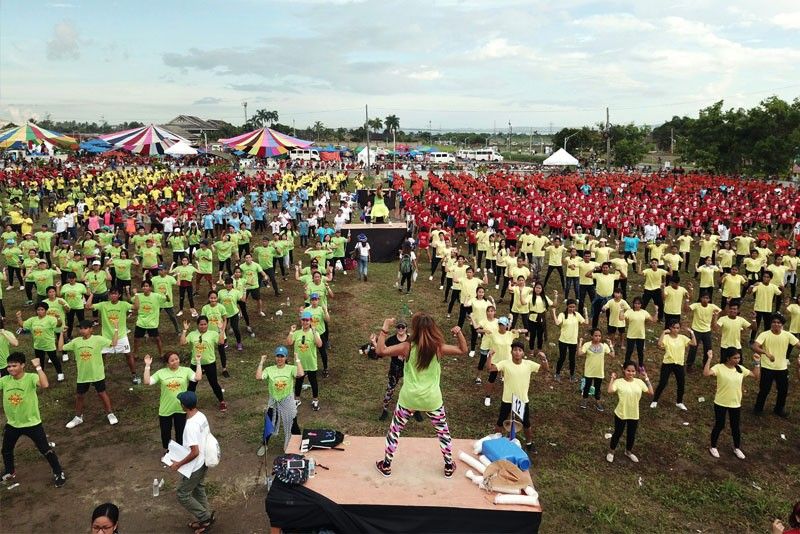 Camarines Sur is the new title holder of the Guinness World Record for the largest Zumba class.
13,350 fitness enthusiasts danced non-stop to a 30-minute zumba beat in the event dubbed "Grand Zumba Kontra Droga." Local officials said the activity aims to support the campaign against drugs.
The provincial capitol grounds served as the dance arena where thousands of zumba participants danced their way and beat the title's reigning holder- the municipality of Marikina who made it in 2015 with 12,975 zumba dancers.
Zumba group Zayaw Pilipinas headed the packed of various government employees, teachers and students, policemen, military men and every constituent in every municipality and barangay. They were joined by ABS-CBN's Probinsyano star Yassi Pressman, actress Sunshine Cruz and rapper Andrew E.
Prior to this award, the provincial government of Camarines Sur already recorded 2 Guinness World Records for the most mangroves planted in one hour and the most trees planted in one hour under the El Verde program in 2011.
Facebook Comments