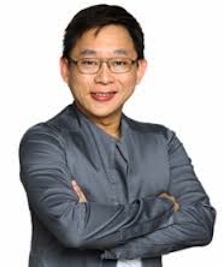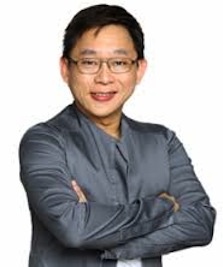 Were there people who helped you out in the past?
If yes, what did you do to pay them back?
Did you return the favor? Or did you simply let the moment pass because you did not know how to match their effort and help?
For example:
Someone helped you get into a job you were applying for.
Someone loaned you money when you were short on finances.
This person did not leave you when you were going through a very difficult time.
This person served as your confidant and fortress at a time of weakness.
These are examples of debt of gratitude, or "utang na loob" as we call it.
Expressing gratitude may be hard for some of us because there are times when we feel embarrassed and uncomfortable about it. This is because we feel like we are causing harm and inconvenience to them, or we can't seem to accept the fact that we are actually asking help from other people.
Returning the favor or repaying our debt of gratitude is a sign not of weakness. It's not a sign that we are less valuable than other people either. It is only a way for us to show the people who have helped us how much we appreciate them. It is also a way for us to show them respect by acknowledging them and their efforts.
"I want to, but I don't know what to do. How do I do it?"
KEEP IT SIMPLE
Don't overthink how you can express your gratitude. Sometimes we think that we need to give an expensive token of appreciation, or that we need to treat people out in an expensive restaurant.
No need for those! The simplest way to do it is to sincerely say THANK YOU. That's it.
Sincere words are more powerful than anything else, and this is why there is nothing that can outshine or surpass words that come from the heart. This is something that can not only be touched, but felt.
MAKE AN EFFORT
Most of the time, we just text, e-mail, and post our words of appreciation on social media where everyone can see it, but the truth is that it would be more meaningful if there is some effort involved in it.
You may try writing a letter, creating a D.I.Y. gift, or making a short video presentation. The bottom line is to make it more personal. Not a lot of people do this. Probably because of laziness – a lot of people just want the fast and easy way, even when it comes to saying thank you.
And so, try to exert some effort to show your appreciation to people you want to thank. You can be the one to bring it to them, or maybe even have it mailed to surprise them.
GIVE A GIFT
If you really want to give a token, no problem with that. I'm sure the person you want to give it to will appreciate it, for as long as it is coming from your heart.
Remember, it doesn't have to be expensive or it doesn't have to be something huge in size.
Regardless of what you give, a token will surely prove that you have remembered them.  
RETURN THE FAVOR
If someone has done something nice to you, try to return the favor by doing the same thing. Let's not turn a blind eye to things like these.
Always find time to ask them how they are, and ask them: "How can I be of help to you?"
Or say something like, "If you need anything, just let me know."
PAY IT FORWARD
It's a great feeling to know that you are blessed with nice and kind people who were there for you when you were in need. Now, there is no reason for us to be selfish with this kind of blessing when it comes to other people who are in need. When other people like our family, friends, or even a stranger, are in need, let's be a blessing in the way that other people have become a blessing to us.
Share what you can to others, and you'll be blessed with more.
THINK. REFLECT. APPLY.
What was it that the person you owe some debt of gratitude to did for you?
Have you shown your appreciation and thanks to this person? Or did you just let the moment pass you by?
How can you possible return the favour to this person?   
(Chinkee Tan is a top Filipino motivational speaker, wealth and life coach whose goal is to inform, educate, motivate, and disturb. His vision is to help people become financially-literate and debt-free. For more info about Chinkee Tan, please visit his fan page at FB, Twitter and Instagram. Also follow VIBER PUBLIC CHAT GROUP search chinkee tan, and VISIONCHINKEE on You Tube for more news and encouragements.)
Facebook Comments