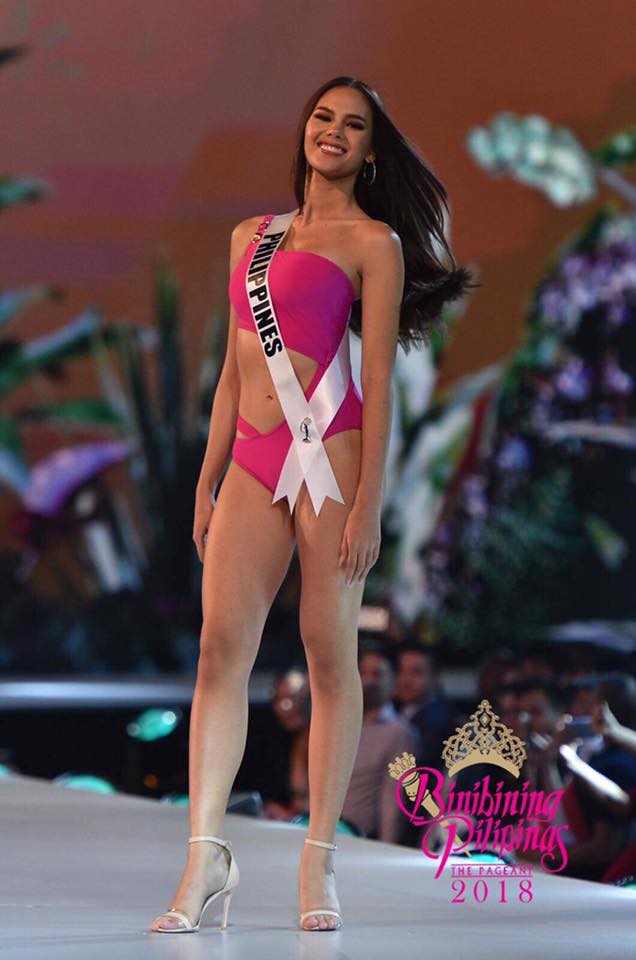 Miss Philippines Catriona Gray exceeded spectators' expectations in her performance during the Miss Universe preliminary competition held Thursday night in Thailand.
The 24-year-old Filipino-Australian beauty drew cheers as she flipped her hair in a "heart-stopping" slow-mo turn on the runway while wearing her pink bikini in the swimsuit competition.
Gray also fascinated the crowd when she sashayed on stage showing off her evening gown intricately designed with thousands of orange, gold and red crystals formed into hundreds of feathers, as she completed her 'pasarela' or walk with her familiar signature pose – the same routine she performed at the Binibining Pilipinas long gown competition.
In his Instagram post, Gray's designer Mak Tumang revealed that the gown was inspired by the Miss Universe Mikimoto crown, phoenix, and the mythical bird in Philippine literature, the Ibong Adarna.
Tumang described the 'Ibong Adarna' from which he drew the inspiration as the "mythological pulchritudinous bird" that possesses great physical beauty and that can "change in several fascinating guises."
Gray's gown is similar to the mythological phoenix as Tumang wrote, "It recurrently regenerates itself by arising amidst a spectacle of flames and candescence – a fitting symbol of resilience, rising and rebirth."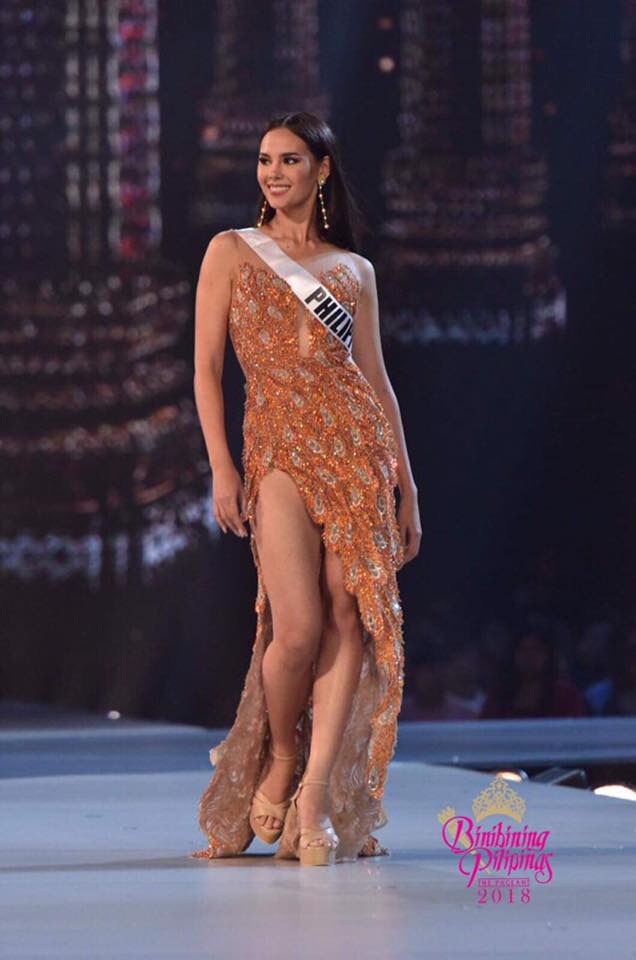 He also described Catriona Gray as "resilient, tenacious and has unwavering spirit whose voice truly captivates, literally and figuratively, to influence, advance her timely cause and both melt and heal hearts."
"She is the blazing Adarna!" he wrote. "Her will-power and burning passion drive her to make every Filipino proud in whatever she does."
Hours prior to the preliminary competition, the Miss Universe Philippines 2018 posted a video of the Filipina beauty queen showcasing the beauty of the Palawan islands.
In caption Gray wrote, "Rise. Preliminary competition tonight. Keep in your prayers, laban tayo Philippines!"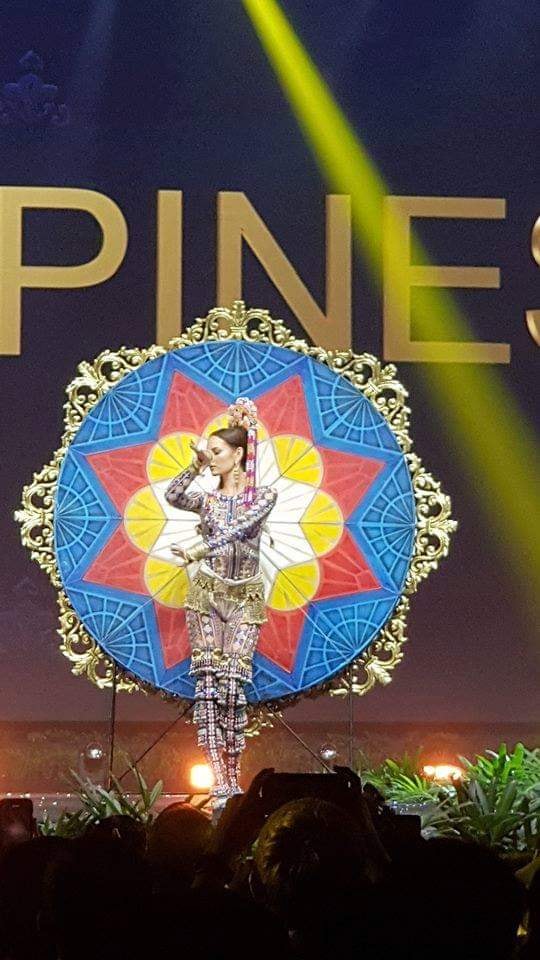 With her stunning preliminary performance, Catriona Gray earned praises and good comments from netizens.
Catriona Gary is competing against 93 other candidates from all over to world to bring home the fourth Miss Universe crown for the Philippines after Pia Wurtzbach won dramatically in 2015.
Catriona Gray carry the Philippines' colors at the Miss Universe 67th Coronation Night to be held on December 16 at 8PM (New York time) / December 17 at 8AM in Bangkok, Thailand (Philippine time).
Facebook Comments