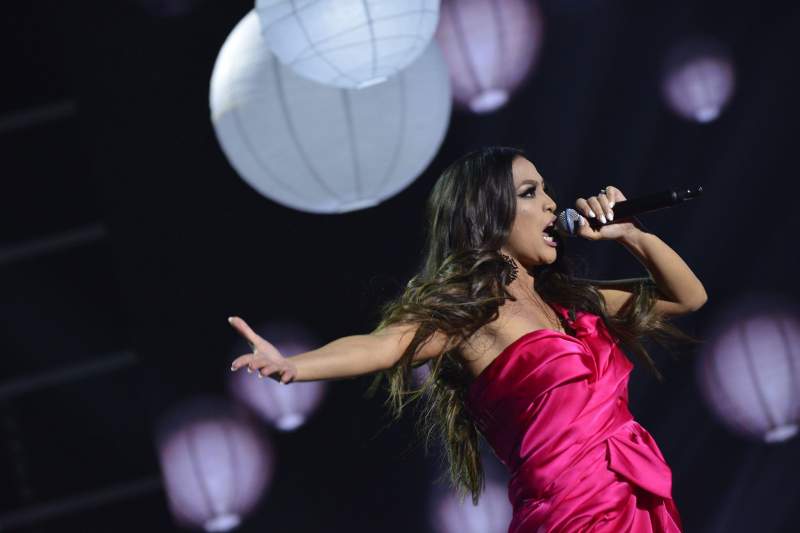 Filipina singer Bella Santiago's journey to entertainment success is nearing its realization as the Caviteña belter was voted into the final four of the 8th season of X Factor Romania.
On the same day the Philippines rejoiced over Catriona Gray winning the Miss Universe crown in Thailand, Bella Santiago won over the judges and viewers of X Factor Romania with her fiery performances in the live semi-finals show.
"The golden moment of the evening," exclaimed judge and mentor Delia Matache after Bella Santiago's powerful performances of Celine Dion's "It's All Coming Back To Me Now" and "Hora of Moldova."
The Filipina singer started her journey to the finals in September Bella Santiago by conquering Romania and the world of X Factor as she won over the judges and netizens with her powerful performance of Jessie J.'s "Bang Bang."
The 28-year-old was first seen on the 3rd episode of the 8th season of X Factor Romania belting, rapping, and dancing like a seasoned performer, prompting a judge to compare her to international superstar Beyonce while the judges and the host appeared dumbfounded at her incredible audition which earned her 4 yesses from the panel.
Santiago will compete against Doiniţa Ioniţă, Ioana Bulgaru and Cristian Moldovan for the title of X Factor Romania champion and big prize in value of 100,000 euros.
Santiago will perform in the live finals on December 23 at Antena 1.
Watch Bella Santiago's winning X Factor Romania Live Gala performance.
Facebook Comments