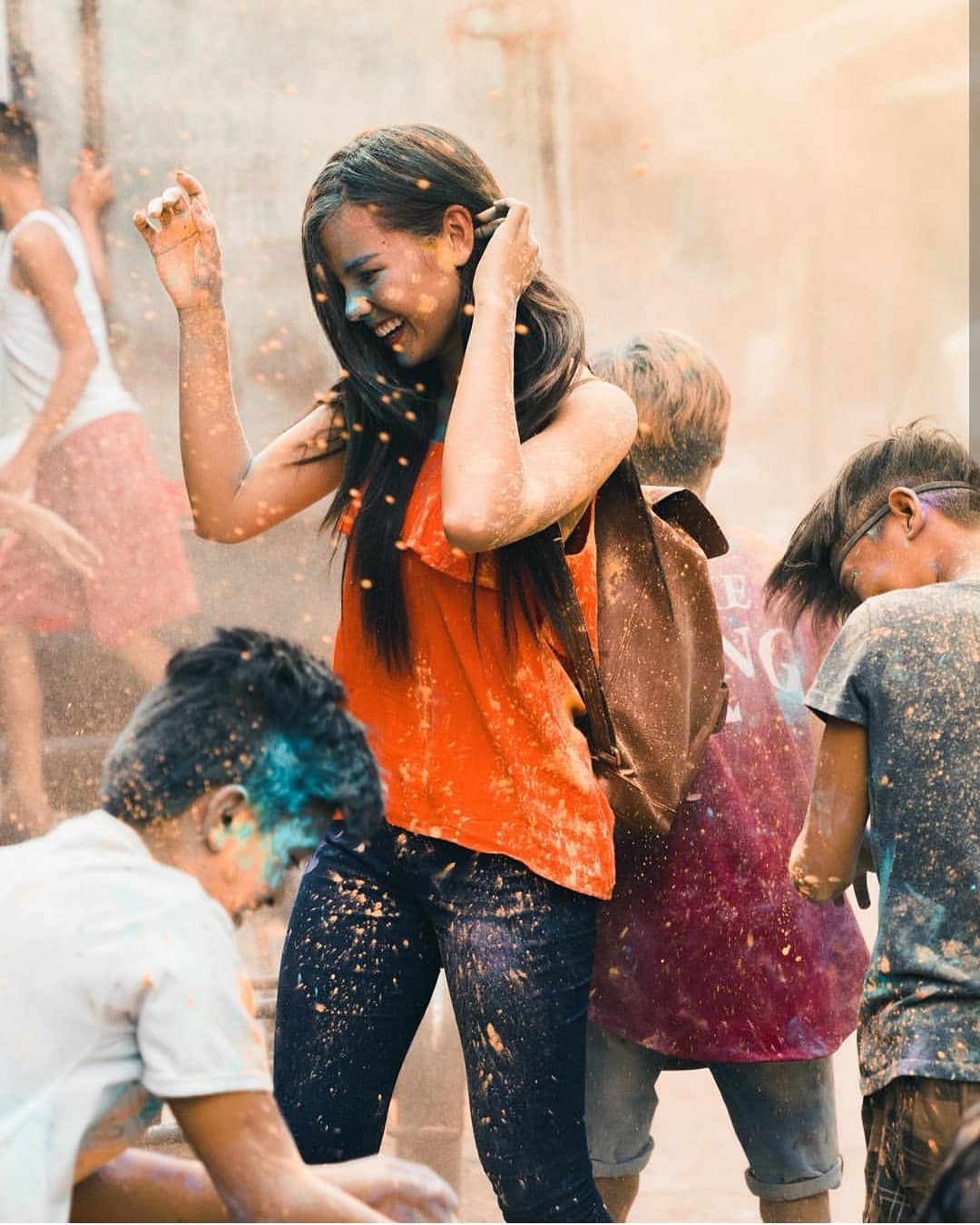 Miss Universe Catriona Gray won her crown on a platform of supporting youth care and education and she even sings about her mission.
The Filipina beauty queen confidently answered the "Final Word" question about what life lesson she can bring to her reign, saying her work in Manila slums has taught her to keep looking for beauty in the children. Gray also spoke about giving hope to poor children in her opening statement on the pageant stage.
Before her coronation as Miss Universe on December 17 in Thailand the singer-musician had actually released music videos supporting the cause of Young Focus, a non-government organization working towards making education accessible to the children of Smokey Mountain dumpsite communities in Tondo.
Gray performed the song "We're In This Together" in a music video that featured children of the slums and how they can be helped. Gray's Facebook post and YouTube channel release of the music video has reached nearly 600 thousand views after its release on November 25.
An earlier music video released in 2016 had Gray perform covers of the Tears for Fears hit "Mad World" and John Lennon's "Imagine" to build a preschool and childcare center for the PARAISO Bright Beginnings project of Young Focus.
Proceeds from the "We're In This Together" song downloads and purchases on Spotify and iTunes will go to Young Focus projects such as the Christmas Family Food Package for families and children who are in the NGO's programs so they can celebrate Christmas with food on their table.
Gray's own Christmas gift to the Philippines – its 4th Miss Universe title – was won by a combination of her crowd-pleaser stage performances and interviews that earned the jury's nod. In the question and answer segment for the final 3, Gray talked about her mission with children:
"I worked a lot in the slums of Tondo, Manila, and the life there is very… the life there is poor and it's very sad. And I've always taught myself to look for the beauty in it, to look for the beauty in the faces of the children, and to be grateful.
And I would bring this aspect as Miss Universe to see situations with the silver lining, and to assess where I could give something, where I could provide something as a spokesperson. And this, I think, if I could also teach people to be grateful, we could have an amazing world where negativity could not grow and foster. And children will have a smile on their faces."
Gray, whose mother hails from Albay, won a spot in the top 10 after introducing her inspiration for being in the pageant:
"Working in some of the poorest areas of my country, I found that it was a lack of child support, not poverty that killed their dreams. A child once told me, 'Cat, that's not my life and those dreams aren't just meant for me.' But I stand here today, because someone believed in me and we owe it to our children to believe in them. Khob khun ka."
Watch the music video of Miss Universe Catriona Gray and her mission for children of Young Focus.
Facebook Comments