Lechon and barbeque, some of the most enjoyed Filipino delicacies, are now being enjoyed by British food lovers.
The attention given to the locally anticipated roasted cuisines started as a Filipino chef, Ferdinand "Budgie" Montoya, established a pop-up restaurant in London named Sarap – Filipino Barbeque and Lechon.
Budgie says his hit pop-up was the fruit of choosing a dream over a career. He left his IT career in 2012 to pursue his passion for cooking, a decision that took him years to convince himself.
He studied cooking at the Technical and Further Education (TAFE) in Sydney and devoted his weekends to work in different kitchens to master the craft.
Perseverance paved a way for him to work in prominent restaurants such as Story and Soho House and made him a commis chef of Dean Street Townhouse of Soho and then head chef of Foley's Restaurant in Fitzrovia in Central London.
Inspired by his roots and advocacy to bring the identity of Filipino cuisine into the limelight in Britain through kitchen takeovers and residencies, Budgie created Sarap as a monthly supper club – a popular merger of a dining restaurant and social club in England.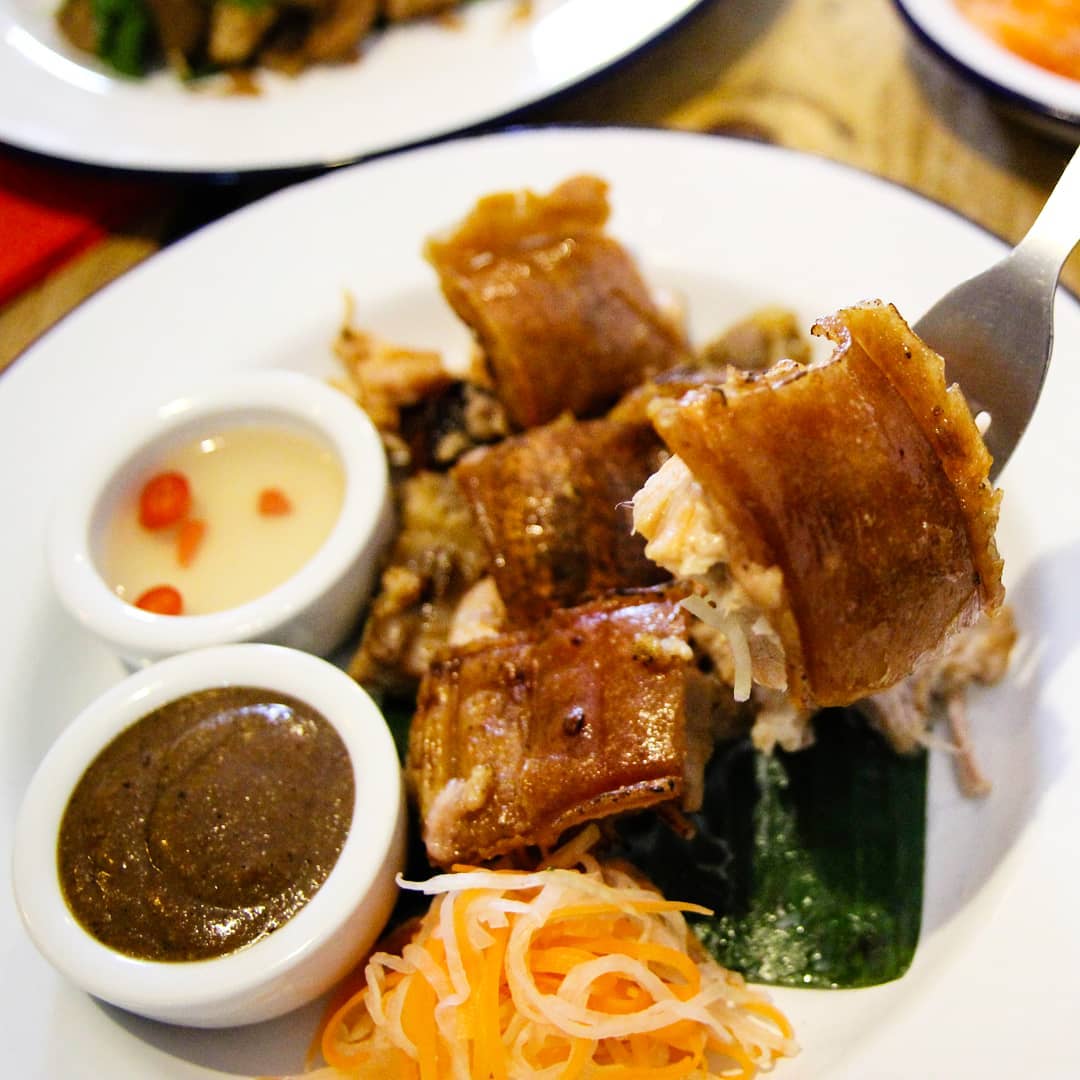 Sarap's best seller is the Lechon, pork belly seasoned in coconut vinegar, Thai chilli, and Mang Tomas (Filipino all-purpose barbecue sauce) roasted slowly in low temperature to achieve its juicy and crisp taste. Sarap also offers a variety of Filipino food such as BBQ Chicken Inasal, Dynamite Spring Rolls, Market Fish Kinilaw and more.
Sarap attracts locals and Filipino food enthusiasts and shared positive reviews online. Eater London contributor and food writer, Angela Hui said Sarap's "lechon liempo blew my mind" as it was her first time to try the Filipino delicacy. Crisp Catering Ibiza owner and founder, Nicolas Barnett, expressed his delight to experience Filipino food and said that no other is hitting the mark quite like Sarap. "Big, bold flavours are combined very cleverly in a relaxed and welcoming setting. A truly enjoyable experience."
Sarap now looks forward to its next residency at Sun and 13 Cantons in Soho, London this 2019 as its trading with Coffee Is My Cup Of Tea in Dalston, London ended last December 22, 2018. In their Instagram, Sarap thanked everyone who supported them. "We would just like to thank everyone who ate & drank with us in 2018. We look forward to all your continued support and we can't wait to get back to business!"
Facebook Comments