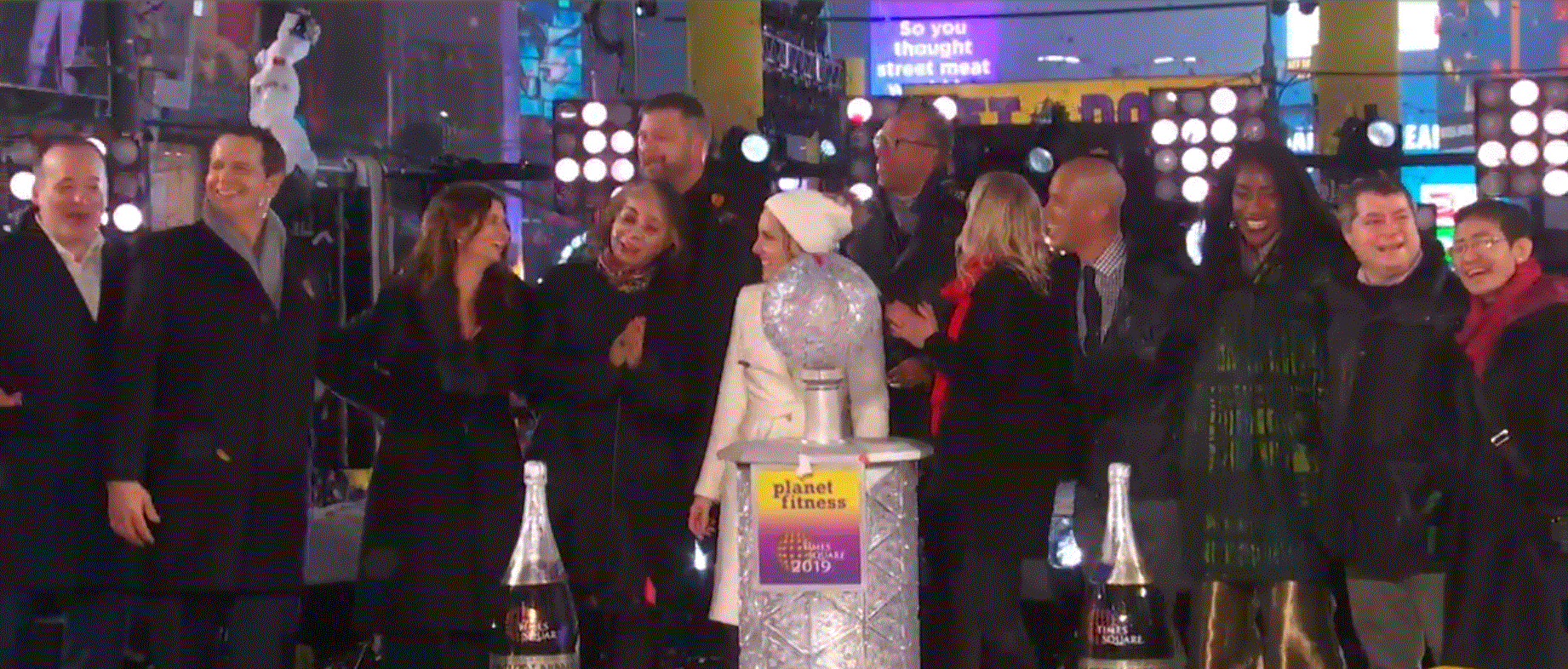 Filipino press freedom advocate Maria Ressa of Rappler championed the Committee to Protect Journalists (CPJ) New Year's Eve social media campaign #CelebratePressFreedom when she was honored at the Times Square New Year's Eve Ball Drop.
Ressa and the CPJ had issued messages on social media and gave interviews about the need to safeguard press freedom and the importance of journalism in keeping democracy alive.
Ressa, along with 10 other leading international journalists, pushed the crystal button that signaled the 60-second countdown to the lowering of the Waterford Crystal Times Square New Year's Eve Ball – witnessed by billions of audiences around the world tuned to the livestream broadcast of the iconic New York City countdown to the year 2019.
The Rappler chief represented journalists who were collectively recognized as the 2018 TIME Person of the Year on the Times Square stage. CPJ had featured Ressa in the #CelebratePressFreedom social media campaign.
The Times Square Alliance chose Ressa and the journalists as the iconic event's special guests along with the CPJ as its 2019 Charity Honoree to celebrate press freedom around the world. CPJ was cited by the event organizers for promoting press freedom and the safety of journalists around the globe through campaigns which had helped release imprisoned journalists, secure convictions, and raised safety concerns for journalists targeted for their work.
The CPJ, an independent, nonprofit organization that had recently partnered with First Look Media's Press Freedom Defense Fund in a fundraising campaign to provide legal support for journalists facing extensive legal battles for their work, beginning with Ressa whose news organization Rappler are believed to be targeted for its investigative stories.
Maria Ressa flew to New York to be at the Times Square New Year's Eve Ball, an annual event that has conducted a countdown to the new year since 1907.
Facebook Comments