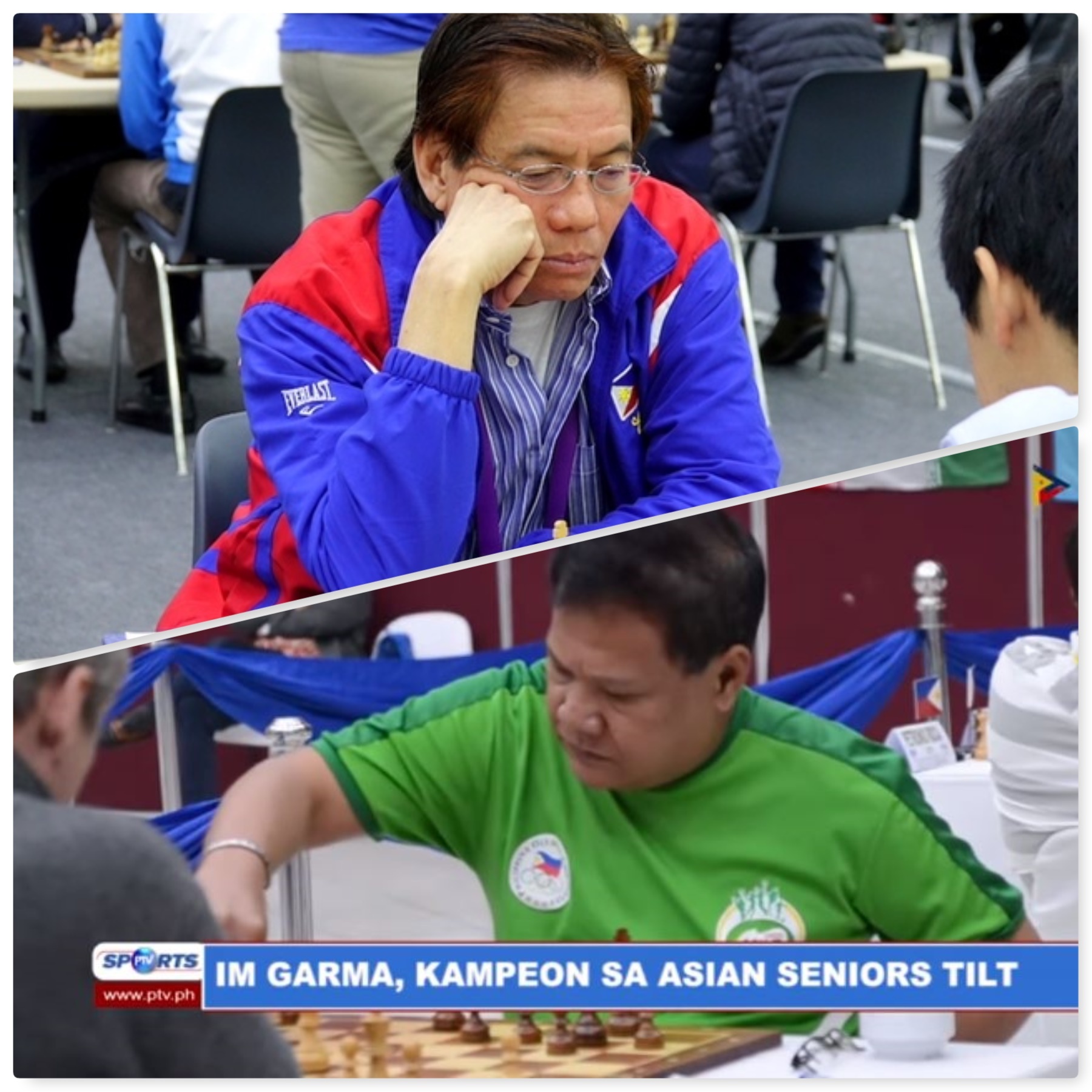 Filipino Grandmaster Eugene Torre and International Master Chito Garma won their respective divisions to claim the titles for the Philippines at the Asian Senior Chess Championships held on November 11 in Cavite.
GM Torre, the first Asian Grandmaster and considered the strongest chess master produced by the Philippines in the 1980s through the 1990s, successfully defended his 2017 crown and again emerged winner for the 65-and-over division of the 9th Asian Seniors Chess Championships.
IM Garma, a two-time Olympian, bagged the 50-and-over division title after winning against an Australian opponent in games held at the Tagaytay InternationalConvention Center.
Pocketing the top prize of $500 the 54-year -old Garma told media, "I'm very happy to win again, especially in an international tournament like this Asian Seniors. Maagang Pasko ito (Christmas came early!)."
The 66-year-old GM Torre won the $350 cash prize after defending his title won in the 2017 New Zealand games organized by the Asian Chess Federation.
The Tagaytay tournament had 34 players from 9 countries competing in the masters' games.
GM Torre and IM Garma won in the 2018 Asian Seniors Games supported by the National Chess Federation and the Philippine Sports Commission.
Facebook Comments