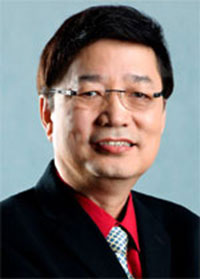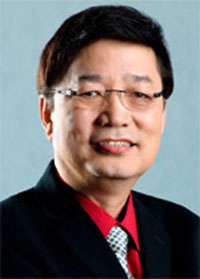 Before you take that huge step in grabbing a franchise opportunity, you need to ask yourself if this is really the kind of business that you want and if you are ready to take on the responsibilities.
Remember that your thoughts of putting up a business is more than just to have something to keep you busy, but also to make it a successful one that can help sustain the needs of your family.
After all, we know that being employed may not provide us the same satisfaction with regards to the financial aspect.
Here are the common questions that a franchisor may ask from you before you finally decide to sign that contract:
What is your main reason for franchising a business? Will this be your primary source of income? Is it something you will do alongside being employed? Do you have thoughts of owning more than one franchise in the future?

There should be careful thought on what you want to achieve. You should be able to identify the importance of building a business before starting one.

Do you have the resources to start the business? Are you ready to shell out more money should the need arises? No business can start without any funds. And to start with just a small business, still you must realize that more than paying the franchise cost, there are still a lot more that needs to be taken care of.

Never expect to be that profitable on the first few months of business. Some businesses take one to three years, depending on the kind of products or services as well as location and several other factors.

Do not be deceived with other franchise opportunities having a small capital because they are more likely to become expensive in the long run. These may lack the same kind of support from its franchisor, compared to setting your eyes on a more competitive product.

How long do you intend to have the franchise? Sometimes business owners may not have the same enthusiasm after a few years of operation. They may not have a plan on how to manage the business or pass it on to their children.

On the franchisor's agreement, the duration of owning the franchise is always stated. The franchisee should be able to create strategic planning on how to make the most out of the number of years stated on the agreement.

How much of a risk-taker are you? Some successful companies today have taken a lot of risk prior to achieving where they are now.
How involved can you be with the business? You may be able to find people to work for you. But let's face it, if a business owner does not have much time to check on his business, things may not work the way that he expects it to be.
Do you have the right skills to become a good business owner? Thinking of all the skills you may have acquired from your previous job, are you the kind of person that can manage people? You don't need to be an expert. You just need to reinvent yourself to fit your business.
NARROWING DOWN YOUR OPTIONS
There are a lot of franchising opportunities which you may have crossed out after realizing what you really want. More than looking at different well-known brands, try to check on the type of business and specific concepts.
Sometimes, narrowing down your options may lead you to a point of choosing whether to put up a business that you are comfortable with or to learn something new because it is what is currently in demand.
The risk may be a bit higher if you start with a business that you know nothing about but then, if you are more than 100 percent willing to take up training and seminars, go for it.
FRANCHISOR DISCLOSURE CONTRACT
You may now have a clear thought on which business to franchise. Your franchisor may furnish you a copy of the agreement which you should be able to read and study thoroughly.
Remember the following:
Know the initial franchise fee, any ongoing royalty fees and if there are other fees to be paid for advertising and marketing.
Know the basic rules and restrictions/limitations. Being a franchise business would require uniformity. Know restrictions on suppliers, products and services, operating hours, uniform of employees, logo, location set-up, bookkeeping and accounting, rights to termination, renewal and resale.
Know the franchisor's business background, the number of years that the franchisor has been in the business and the management team.
Check if there are attachments related to the financial reports of the business.
Study the scope of the franchising fee. Will it include training? How often? How much support can the franchisor provide?
It may be easy to just think of wanting to earn more than what we have now, especially if we have the funds. However, one should not just arrive at a conclusion of wanting a particular business without sorting out if it is the kind of business that the individual can actually start with.
It is something that should be carefully thought about. Seeking advice from franchising experts will help.
(Armando Bartolome is known as the Philippines' Franchise Guru, a business mentor to numerous micro entrepreneurs who are now themselves big names in the industry. This article is reposted with the author's permission and was previously published on The Business Mentor column posted by ABSCBN News. For questions and more information, you may contact Armando "Butz" Bartolome by email:philfranchiseguru@gmail.com or on Twitter @philfranguru. His website is www.gmb.com.ph)
Facebook Comments