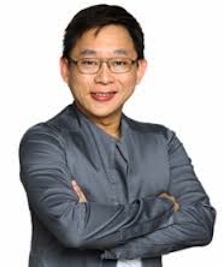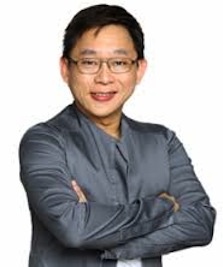 "What if I just waste all of my money in this business?"
"What if I don't finish the book that I am writing?"
"What if my family doesn't like the girl I am courting?"
"What if I'm not qualified for the position I'm applying for in this company?"
"What if my ideas get rejected?"
What if, what if, what if? Are these all that's filling our minds?
You want to fulfil your dreams, but whenever you need to take action, you stop at your tracks, and allow the "what if's" to hinder you from taking that first step.
If you want to overcome your doubts and fears, follow the steps that I will share.
First of all, you need to…
ASSESS YOURSELF
You have to evaluate what the ROOT CAUSE of your doubts and fears is.  
When you were younger, did people always tell you, "You can't do that" or "Don't do that, something bad might happen to you!"
Those statements may have planted SEEDS of doubt and fear in your heart and mind. This is why if such seeds have been planted in your heart and mind, and they have been watered every single day by other similar statements, then for sure, the fruit that it will bear is none other than fear and doubt.
So what you have to do is to…
REFRAME THE WAY YOU THINK
You need to plant a tree that will bear good fruit. There is a saying that goes, "No bad tree bears good fruit." And so, you really need to plan a NEW tree – a GOOD tree.
Reframing the way you think has to do with starting over. Now, the first thing that you have to do when you're reframing the way you think is to STAY AWAY from people who are so fond of instilling fear and doubt in your heart and mind.
We all know that it's really hard to start all over again. This is why we need the help of other people. And this is why you need to surround yourself with very POSITIVE PEOPLE so that positive seeds will be planted in you.
And once you've reframed your way of thinking, it's easier for you to…
TAKE ACTION
Having a good tree doesn't meant that you will ALWAYS BE IN YOUR COMFORT ZONE.
Being in your comfort zone all the time will only keep you from taking action.
Being outside of your comfort zone only means that you bear the FRUIT OF CONFIDENCE to do the uncomfortable things necessary for you to reach your dreams.
You have to be ready to trade your short-term discomfort for your long-term success.
Lastly, you need to…
COMMIT TO YOUR DREAMS
Taking action is just the BEGINNING. There are a lot of things that will take place along the
way wherein you will be TEMPTED to give in to doubt and fear.
This is why we need to be committed in order for us to reach the FINISH LINE.
Our MINDSET should be to finish the race no matter what it takes.
Just always remember this quote: "What the mind can conceive and believe, the body can achieve."
THINK. REFLECT. APPLY.
What are your doubts and fears?
What do you think are the root causes of these?
In what way do you think can you overcome these doubts and fears?
Facebook Comments