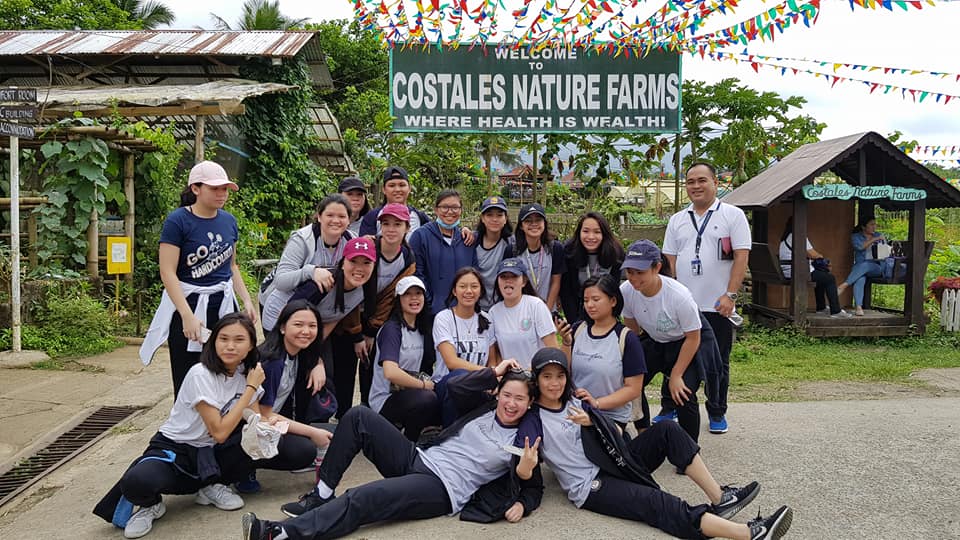 It started with the simple dream of Ronald and Josie Costales to have a place where they could leisurely spend their retirement years. A decade later, the Costales Nature Farms is not just a home for the family. It has become an enterprise serving the people of the community and making a difference in their lives.
Costales Nature Farms (CNF), nestled in the foothills of mystical Mt. Banahaw in Majayjay, Laguna, is the premier agri-tourism destination in the Philippines.
The Costales Nature Farms is a dream come true, both for the family and its partner farmers
Since its inception in 2005, it has become the major producer of high-value organic vegetables and herbs for top food establishments, among them Bistro Group, Moment Group, Solaire Resort & Casino, Cibo, Dizon Organics, Dalcielo and Shangri-La Hotel. The farm also produces organic chicken, eggs and pork which are sold at Healthy Options, Shopwise and Rustan's Supermarket.
Josie is chairperson of the Costales Group of Companies. She is assisted by her children Reden, who is president of Costales Nature Farms, Inc. and Costales Agricultural and Skills Development Institute, Inc. and Angelica, the president of Costales Farm Tourism Philippines, Inc. and Costales Foods Phils, Inc. vice president for sales and marketing.
"From one hectare of farmland, we now have eight. From 10 types of produce, we now have 50," Reden said.
CNF has conducted 135 seminars nationwide, training farmers from Luzon, Visayas and Mindanao.
"We receive a large number of visitors each month. We offer agri-tourism, which enables urban dwellers to experience provincial life," he said.
While it might not be the first-ever agri-tourism destination in the country, CNF is the first agri-tourism destination to be accredited by the Department of Tourism.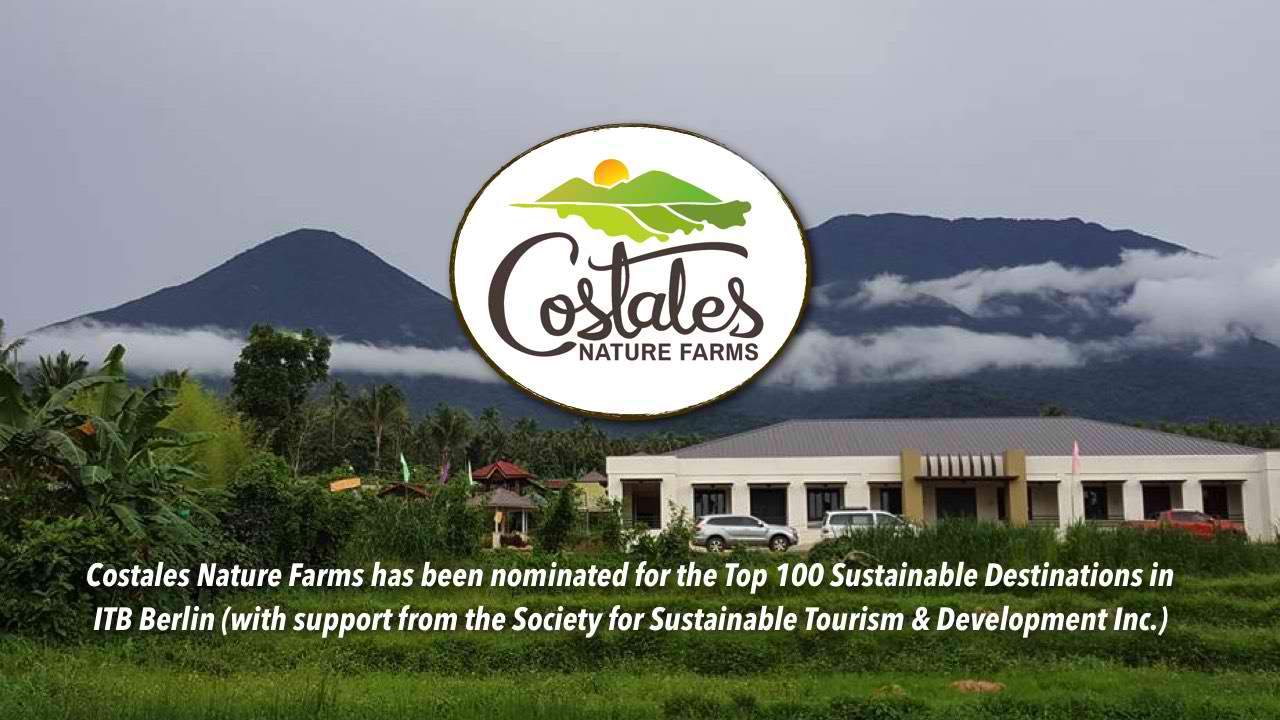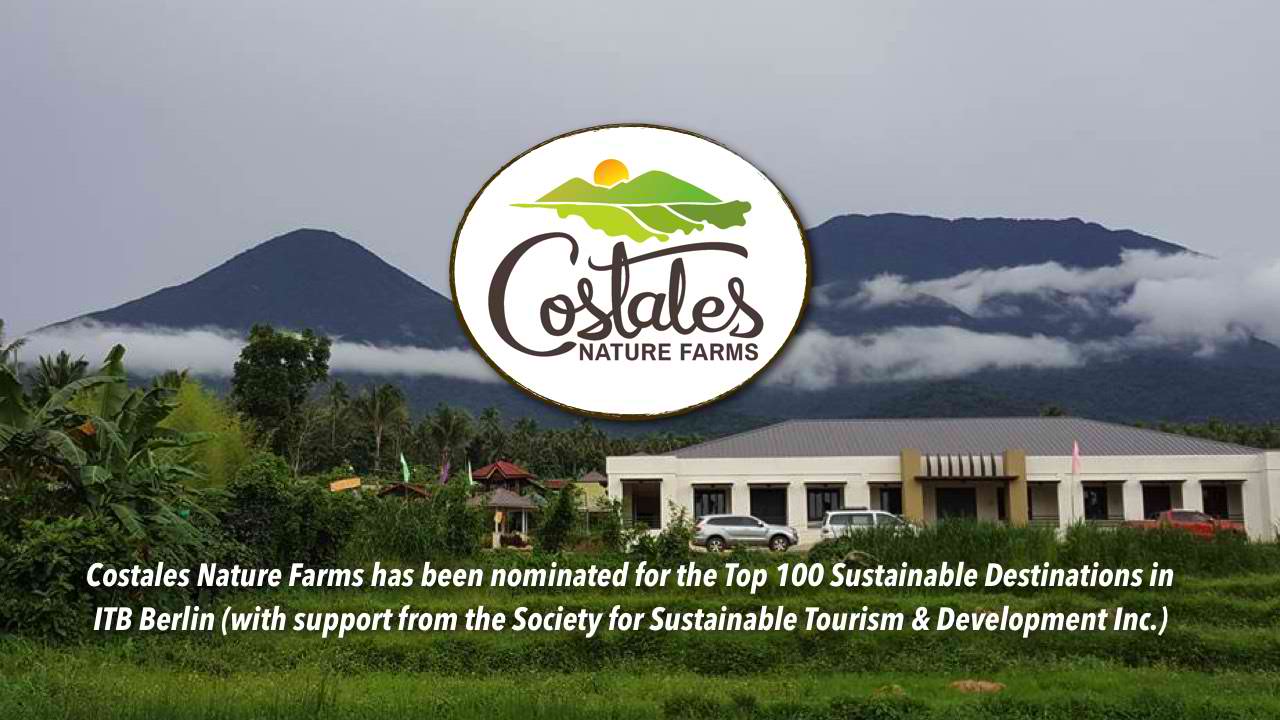 Aside from its achievements in its core business, CNF has been active in implementing its inclusive business model to help the local community.
One of its IB engagements is market assistance to the farmers, according to Reden. "When you push organic farming among the farmers, their first questions are where can we sell it and who will buy," he said.
To answer, CNF buys the farmers' produce, something it has confidence to do because "we have taught them the standard protocols, how to produce organically, what the inputs are, the technologies, and we monitor to see if they are doing things right."
The family is hands on in mentoring the farmers in the municipalities of Lucban, Liliw and Majayjay, all in Laguna.
"We have a substructural setup—they produce for us, we buy their products at a reasonable price,"
"We have a substructural setup—they produce for us, we buy their products at a reasonable price," said Reden.
One of the beneficiaries of the program is Eleonor Banad, 44, from Balubal Sariaya.
"The benefits from Costales Farms are great. They taught us how to grow pigs organically, how to make organic fertilizer for growing our vegetables. And because their training is hands-on, we learned quickly. Now I am raising organic pigs that give my family a good livelihood," Banad said.
The farm has partnered with government agencies like the Department of Social Welfare and Development, the Department of Agrarian Reform and the Philippine Coconut Authority.
"We tap their beneficiaries and teach them organic farming, with the same buyback system," Reden said. "We give them a starter kit, and after their training they get to bring home piglets with their feeds, which are plants they can grow. Then when the piglets are grown, we buy them back and they can use the money to start a second raising cycle. We have the same process for raising chickens."
"To see is to believe, they said, and when they saw the benefits, they themselves came to us wanting to learn more."
CNF employs 140 people, onethird of whom come from the nearby municipalities while the rest are from different parts of the country.
It gives the farmers' children scholarships. "We finance the studies of their children based on academic merit. If their performance is good, we absorb them," Reden said. "We also offer internships for college students which led to the opening of some types of business in the vicinity. Local residents have opened cafeterias and dormitories for them."
Convincing the farmers to shift to organic farming can be difficult since it was a new technology. But all it took to sell the concept to them was for CNF to show them how it was done.
"To see is to believe, they said, and when they saw the benefits, they themselves came to us wanting to learn more," Reden said.
This has led to higher production which, in turn, has resulted in commensurate higher revenues for CNF. The farmers have likewise profited from growing some products that are not produced on the farm.
Banad acknowledges that Costales Farms has changed her life: "It has taught us good principles, ways to earn a living through growing healthy food and respecting the environment. The farm, the family and the staff are an inspiration to us."
From a weekend getaway, CNF has, after 11 years, grown to be the most outstanding organic farm in the country. Just goes to show how a determined and caring family can make a successful venture out of a dream leisure farm.
This story is part of a series of articles written by GO NEGOSYO writers being published by GoodNewsPilipinas.com as part of our support to Philippine businesses.
Facebook Comments