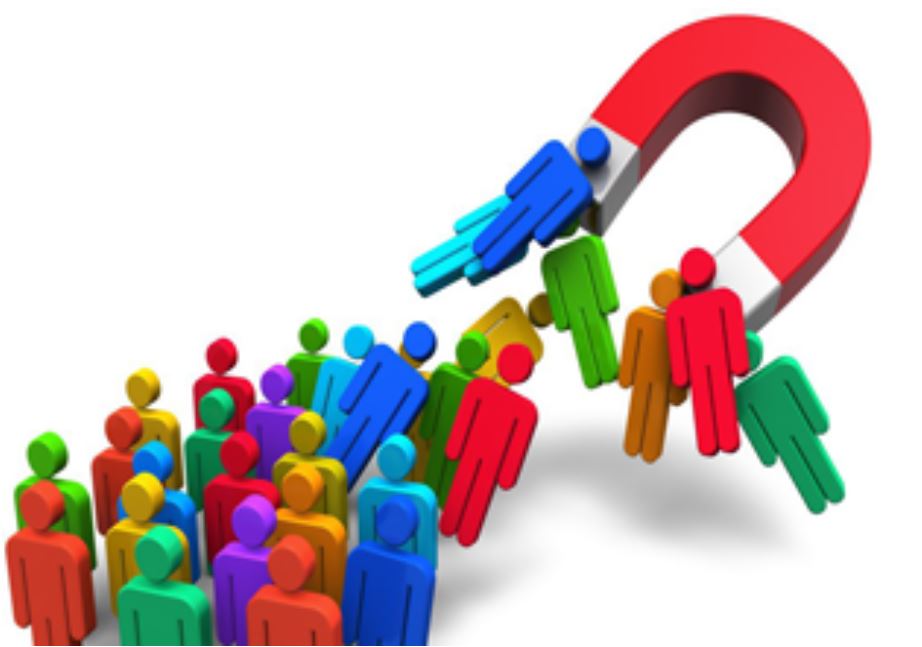 As a business owner, you need to have a broader perspective on everything. To grow your business, you need to focus on three essential components:
Your employees
Your products and services
Customers
To miss out on one component would not make the business last. Every detail should be given with equal importance. Least to say, a business owner should not only set his eyes on the prize without doing something on his end.
Most business owners, especially newly opened businesses, may feel wary about encouraging people to check out their products and services. You know that the lifeblood of your business has a large client base which will help your business grow and be able to fulfill your vision for your company.
People will not be coming in unless you know how to run the business well, and of course, that would include being a good boss to your employees. What comprises a company's success is hiring the right people who can do the job and understanding how to generate sales. Marketing plays a very significant role. And there is more to it than simply relying on word of mouth. Let me share a few points on increasing your client base with these tips.
Identify your customers.
When starting with a business, you should have a clear vision of your target market. Will it be people from middle-class families or from the upper class? Will you be focusing on a specific age group or based on gender? It is not enough to just put up any kind of business without thinking if what you will offer is something the people will purchase. You must identify who they are and what motivates them to have a clear understanding of how you can meet your customers' needs.
Know your business inside and out.
One of the factors that can help you succeed in any kind of business is having a firm knowledge of the products and services you offer. It is never enough to just sit down and ask people to do things for you without understanding how the business should run. You may have the money to invest in a business, but it is bound to fail if you lack the knowledge about it.
There are instances wherein your supervisors may not be able to decide and that you are the only one who can have the final say. What would you do if suddenly you were confronted with a situation and had no clue how to resolve it because you are not aware of how things work in your company? Remember that the success of your business is a reflection of you. Anything that might happen, all eyes will be towards you.
If you lack some needed skills to build your business, never hesitate to learn more. If there is a need for you to enroll in a particular program, then grab that opportunity. This goes the same with the people working for you. They should also undergo training and workshops. They are the first people to talk to, and not knowing what the company offers will absolutely turn off any potential customer.
Make your products and services stand out.
There may be competitors nearby that offer almost the same products and services that you have. What can be your edge to pull in more customers towards your business? A good marketing strategy should come in handy. For example, set a few days, like weekends, to offer regular products discounted price. Or you may let your customers experience or enjoy another product by giving for free for every purchase of a certain amount. Everybody loves free stuff. This is an excellent way to make slow-moving products be recognized.
Connect through different social media sites.
The power of social media is just tremendous. And it gave businesses an edge on how they can be more in touch with their customers. Through these channels, companies have the means to improve their services by allowing their customers to relay any suggestions they may have in mind.
As a business owner, when you listen to your customers, they feel that they are being truly valued. And with that, you will be able to convert followers/fans into paying customers.
Adding of products and services.
You may have a small business that sells dim sum. Customers naturally want to eat it as soon as they buy your products. But what could entice more people to purchase from you is when you offer something to drink, too. This is something that no small business should overlook. You wouldn't want your food business to be just like a take-out counter. But adding other products to your business can significantly increase the number of customers.
Utilize all means possible in marketing and advertising.
There must be funds that are intended for both marketing and advertising. We cannot just wait for the customer to come in every day without doing something to truly let the business be known. Small companies may scratch off the idea of having their business advertised on television. So that leaves you with posting on social media sites, distributing flyers, placing on ad spaces and billboards. You may also want to join bazaars where you can have your small business showcased for a few days.
Provide excellent customer service.
When customers feel that the company is giving them worth their money, they would surely come back and even tell their friends about you. It is also essential that all customers be given the kind of service to satisfy your customers.
Create a Referral Program
Your satisfied customers may be able to help by referring you to some of their friends. However, not all would be willing to do that for free. Offer them incentives that will not only help you in getting new clients but will all the more encourage them to keep coming back to you. You may offer gift cards or vouchers for future purchases.
CHECK OUT more advice from Butz Bartolome:
Coping with Entrepreneurial Stress | Butz Bartolome
Understanding the Impact of Digital Technology | Butz Bartolome
CHECK OUT the Philippines' top mentor Butz Bartolome as he discusses business matters and SHARE THIS STORY with entrepreneurs and aspiring entrepreneurs who need the advice.
TELL US your good news story tips by messaging GoodNewsPilipinas.com on Facebook, Twitter, Instagram, or e-mail editor@goodnewspilipinas.com and WATCH Good News Pilipinas TV YouTube for more Filipino Pride stories!
Facebook Comments