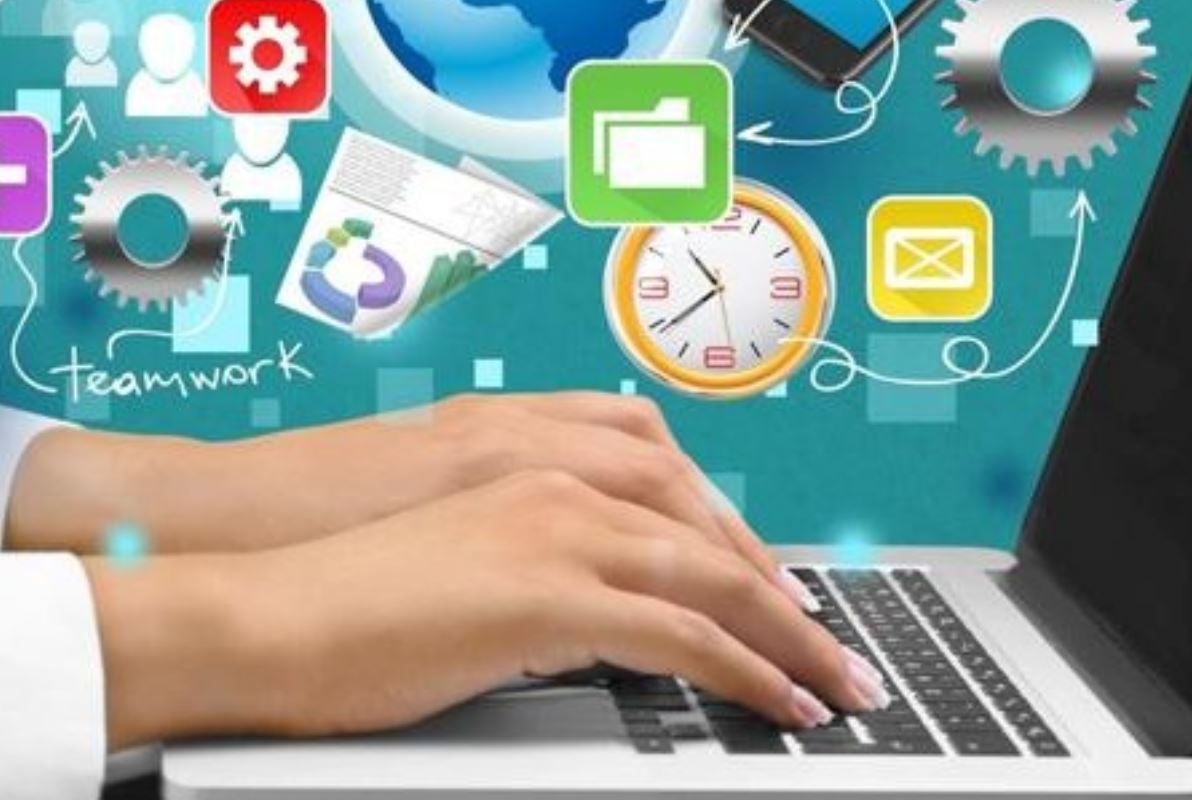 Life has never been the same for all of us. Especially when technology has continuously given us a much easier time handling our everyday activities. – from the ever-evolving smartphones themselves – influencing us so much about getting connected to the whole world with just a click. This simple yet powerful means to reach all corners of the world has a significant impact on the business industry. Many entrepreneurs enjoy the benefits of digital technology. So keeping updated with the trends has become a must to ensure that they get the most out of what is available and apply it to their businesses.
Traditional advertising was promoting businesses through television, print ads, and billboards. While we know how effective that has become, adding digital technology has helped so many businesses flourish. Companies may have found it difficult and too expensive to penetrate certain places. Still, with the emergence of social media networks, success is just within reach. Facebook, Instagram, Pinterest, and Twitter – these are the leading social media sites that have captured the hearts of so many. They were initially developed to help connect people personally. Still, it has gradually evolved into an essential advertising tool for businesses. Creating accounts through these social media sites does not incur additional expenses on a company's end. Having it stay that way means getting through a much larger audience.
How does a company get through the right people via the digital world?
The first tool that would open a business into the virtual world is by having its own website. A website is not merely a collection of photos and some shallow thought-up information about the company. People should be directed to the site by creating quality content that should instantly catch the virtual audience. For example, suppose the company is selling black leather shoes. In that case, an excellent description pertaining precisely to the black leather shoes should be written. When this is done "legitimately," a sure high ranking of the site will follow. This would mean an increase of virtual audience which later on can turn into customers.
About 80% of consumers now rely on online information before buying want they want. They search for the following details:
A good review about the service of a store.
The price of products with a clear description alongside a good quality of the image of the product.
The proximity of the store to where the consumer is.
It is a great advantage for an online shop that 24/7 customer service is available. It would give them an edge in extending their services any time of the day; thus, it would help increase revenue on their end.
Just take a look at the success of eBay, Alibaba, and Lazada. Since their business is based online, they can serve people anytime, anywhere. Incorporating the same system into any business will definitely mean a positive outcome.
Carefully chosen keywords to perfectly describe a company, its products, and services play a significant role in the success of a business. There are, however, businesses that would manipulate how they are seen in the virtual world. Using too many keywords and backlinks from other sites are considered a "black hat technique." It robs off real, hard-working online businesses with their rightful ranking. Thanks to Google's Panda update, sites are now regularly monitored and instantly block all areas that use these illegal activities. This is Google's way of directing consumers to sites that can provide legitimate transactions and ensure better searches for whatever a consumer may want to know about.
Providing excellent customer service is one of the critical ingredients of the success of a business. With the help of social media sites, companies can reach their audience more efficiently. All they need to do is designate a dedicated employee to handle all their social media accounts. In a way, it is an added service apart from having 24/7 customer support on the company's website, as it allows them to be reached by other means.
A company that constantly reaches out to its customers is a sure way of enticing more people to patronize their products and services. A website may not be updated daily. But through social media networks, a company may be able to inform its customers of its latest products and services and promos. Also, through these, customers may be able to leave reviews regarding their experience with the company. Receiving unfavorable reviews may be inevitable. Most especially if some would just merely want to destroy the integrity of a company, but that is just part of how a business works. The most important thing is being able to indeed extend excellent quality service to the customers. The company can receive honest time feedback and be able to provide quick solutions for improving their services.
Business Mobile App
This may require a bit of additional expense on the company's side. Still, it surely would be a worthwhile move when they think of how it could benefit their company. Imagine how your customers can instantly check on your latest offerings and then be able to avail them right away. Business mobile apps make the company closer to its customers. Especially when one of the app's features is sending notifications about the latest news/trends or personally sending a birthday note to the customer. Customers always want to be valued, and by these simple gestures, a customer sticks to them for years.
The Virtual Eye
The security of a company is essential. We have relied on the services of security officers during and after office hours. But a great way of ensuring that all parts of an office are safe and secure is by providing "watchful eyes" in every corner or room. Indeed, using CCTVs have long been used. But what makes it more impressive is being able to view what is going on through your smartphone. An owner may check on what is happening in his store/office anywhere he is at.
Book… Click…. Fly
Remember those long queues back in the '80s at Philippine Airline offices that took us about an hour or more just to get a flight booked? With online booking, anyone could just go to different destinations they wish with just a few clicks. For those who are not "tech geeks," several franchising businesses have offered ticketing services. And hotel booking along with other services such as bills payment hub (utilities, credit card) and e-loading services. And not to mention, itineraries can be sent through emails, and you may even just show the booking reference number when checking in.
Picture! Picture!
We used to go to photo studios or FOTO ME back in the days to have our photos taken in our IDs or passports. When having our photos taken at the photo studios, it may take a few days to a week before getting them. But with the use of our smartphones, we may be able to take our own photos and upload them on our own computers and have them printed using photo paper. Tronix is one photoshop that replaced FOTO ME. They can print photos in just a few minutes. Job applicants are required to submit photos wearing office clothes. Unfortunately, some of them may be too lazy to have their pictures taken with the required garments. Tronix can add "virtual clothes" to their photos with ease.
Life has become more accessible. Everything is within a click or a touch of a button. Who knows what else is there for us? We know that everything else will make things easier for us without having to worry and waste time.
CHECK OUT more advice from Butz Bartolome:
Getting Inspiration To Start Your Own Business | Butz Bartolome
The Business Environment with the Important P's | Butz Bartolome
CHECK OUT the Philippines' top mentor Butz Bartolome as he discusses business matters and SHARE THIS STORY with entrepreneurs and aspiring entrepreneurs who need the advice.
Good News Pilipinas is celebrating its 15th Anniversary in 2021 by giving away prizes! Subscribe to this website and  Good News Pilipinas! TV YouTube channel and enter the raffle by telling us what you like about our stories in an email to editor@goodnewspilipinas.com
Facebook Comments