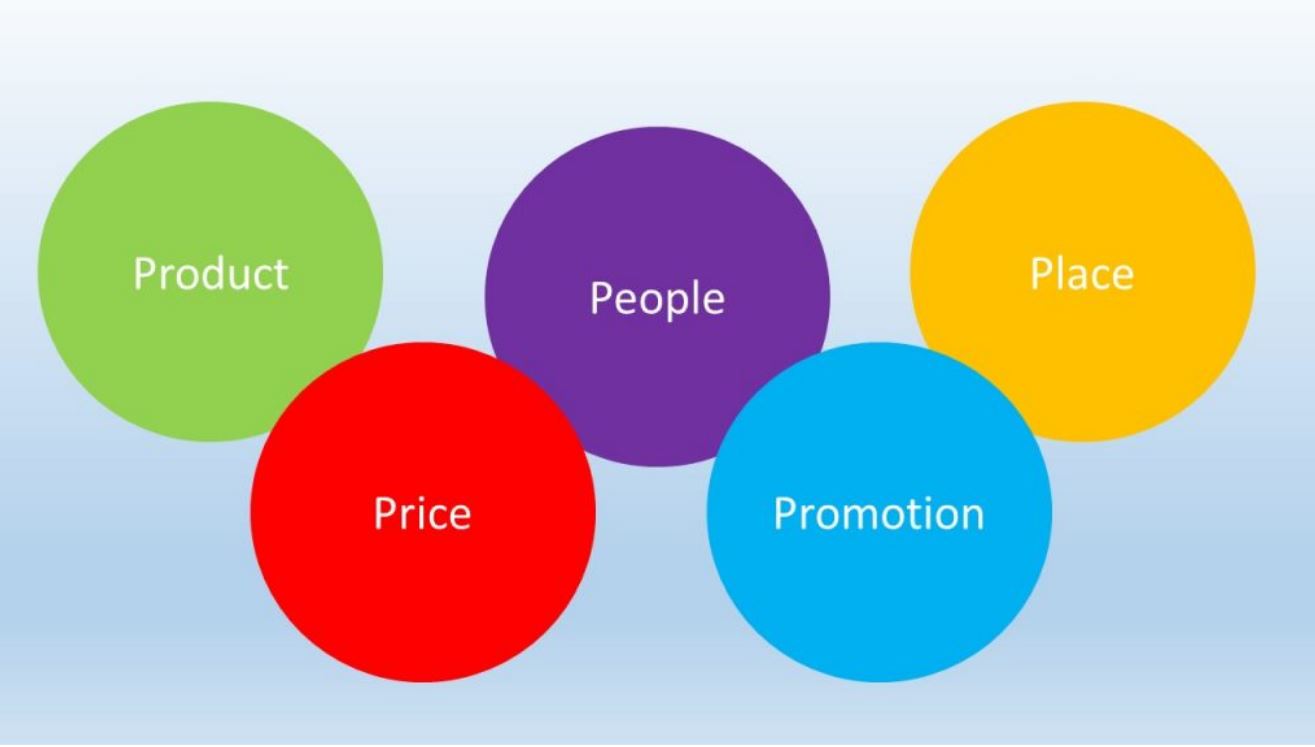 Most people nowadays are no longer relying on their day jobs. Some may be earning enough with their 9-5 jobs but grabbing every opportunity gives them an edge in building a brighter future for their families. And why not? Not everyone may be given a chance to earn as much as others and to be able to do more than what you usually do is something that should never be ignored.
From my previous articles, I have shared with you how one should start their own business. Whether you start out from scratch or consider having a franchised business, everything that one has to do is just the same and as necessary.
The 4 P's of Marketing
Building a business and being able to sustain one, there are 4 P's that were refined by E. Jerome McCarthy from the ideas of Neil Borden's Marketing Mix. These are the Product, Price Promotion, and Place. These are significant factors that will help anyone sustain their business which they can hand to generations to come.
Product
You must have a clear picture of what you want to offer to your market. Know what products (services) are in demand, or you may provide a unique product (service) that you think that not many companies have offered. But before finalizing your products, ensure that you provide a market study so you may be able to find out how much your product can penetrate into the exiting market.
It is essential to plan in stages and be prepared to face challenges along the way. The potential buyers must also be identified.
Price
Price is the amount that the user is expected to pay for a product or service. It is vital to come up with a competitive price where people are likely to purchase. The cost of the product should make your customers perceive the value of the product. The price of the product will directly affect how it will sell in the market.
Setting the product's price must be based on the value chain costs, distribution plans, and how competitors price a similar outcome.
"Price is what you pay. Value is what you get." – Warren Buffet
Promotion
No business can ever survive without having to take steps in promoting its products. Sales promotion, advertising, and special offers should be part of the marketing scheme to know the consequences.
Using the different social media sites has become a beneficial way in promoting various products and services where they can reach all four corners of the world. You may have seen how Facebook and Instagram have become virtual channels concerning promoting products and services. And every business should be able to take advantage of that opportunity to be known.
Place
You can't just put up your business without thinking if your chosen location is accessible to people. This also includes distribution and ways of delivering the products to your customers.
Make sure that you can satisfy your customers. Envision your business in a place where customers would just be flocking in. Having a catchy slogan can also help people to remember your brand.
The 6 P's of Business Virtue
No matter how small your business is, you need to have these 6 P's intact to succeed.
Patience– Success does not come overnight. You need to have a lot of patience in dealing with the obstacles that come along your way.
Perseverance –You must always have your thoughts on your goal rather than be scared when you are thrown with problems.
Persistence– A good businessman can endure all the pain and hardships. Saying "NO" is never an option.
Positive attitude– I believe that when you have a positive attitude towards life, everything will fall into its proper places with lesser struggles. Positive Mind + Positive Heart = Positive Life
Precision– You must be able to know exactly how to initiate your plans and be able to carry them out just the way it is supposed to be.
Productivity– To become productive in your business means not wasting time trying to keep up with the latest technology and know the newest innovation related to your business. This will help you come up with better strategies to make your business successful.
Following all the P's mentioned will surely make you to the top in no time! Nothing is as complicated if you are well-guided with the kind of business that you have in Mind.
Should you need advice on starting with your business, shoot me an email, and I'd gladly respond as soon as I can.
CHECK OUT more advice from Butz Bartolome:
The Evolution of a Successful Entrepreneur | Butz Bartolome
5 Tips in Keeping Employees Engaged and Motivated | Butz Bartolome
CHECK OUT the Philippines' top mentor Butz Bartolome as he discusses business matters and SHARE THIS STORY with entrepreneurs and aspiring entrepreneurs who need the advice.
Good News Pilipinas is celebrating its 15th Anniversary in 2021 by giving away prizes! Subscribe to this website and  Good News Pilipinas! TV YouTube channel and enter the raffle by telling us what you like about our stories in an email to editor@goodnewspilipinas.com
Facebook Comments