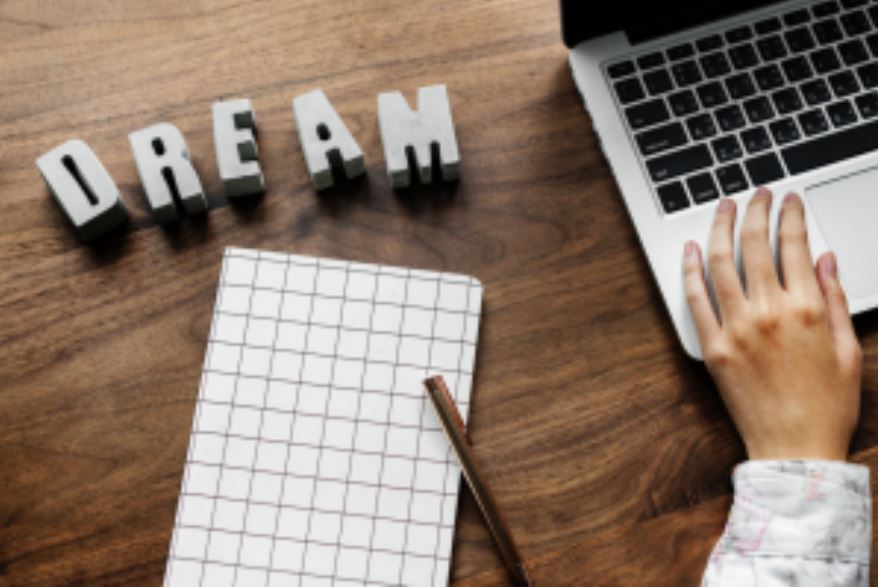 We see prestige when a person is referred to as the CEO or President of a particular company. And probably, most of the people would share the same thoughts of climbing the corporate ladder.
But to be able to make it possible, one needs to persevere. There are so many years of training and experience that one has to reach the highest position in a company.
Unfortunately, not everyone can be accommodated in a single place. That is why some, although they are really great at what they do, they remain just among the company's second-tier positions.
Have you also thought that you would be spending all your years trying to aim for a top post in a company? That at the end of the day, you remain to be employed under a company.
May you have just set a limit on your own capabilities? What if you turn around things and aspire to something more extensive, like having your very own company? Now, wouldn't that be a perfect goal?
I am so proud to have met some successful entrepreneurs who first started working for other companies. Richie Cuna, owner of Fiorgelato, Jeff Chua, owner of Cycle House Philippines, Tess Ngan Tian of Lots A Pizza, Josie See of Peanutworld, John Chung of Acquasuisse Parfums Jerry Ilao, of Ink For Less, and a host of many.
These entrepreneurs are living examples of anyone who dreams of big dreams. Do not let them stay as a dream but do everything they can to make it a reality. They have gone through so much but after years of believing that they prove to others that starting their own business was a wise move.
Not everyone would support your decision when you suddenly realize that the corporate world is not the kind of world you want to be. I believe that even as a child, both Richie and Jeff already had that desire to get everything they wanted. But of course, as a child, they may not have realized the difficulties that an entrepreneur entails but may just have their eyes on the "prize."
Is it a difficult transition from being employed to being an entrepreneur? The answer would be both Yes and No. Yes, it is a difficult transition because you have so many responsibilities once you start your own business. Having sufficient resources to put up a business is not enough. More than having the necessary equipment or targeting the right location for the company, you also need to find the right people who share your vision.
Most importantly, you need to have the right skills and knowledge about the business. You practically become tied to your business. And unfortunately, at some point, you may need to be working more than the 8-hour job you once had when you were employed.
On the other hand, an employee who has been exposed to different tasks or jobs has the advantage. Just as what Jeff Chua shared during an interview in "Just A Minute With The Guru," he said he could work in different departments before becoming a Vice President of the company he worked for. With that background, he was able to feel more confident about building his own business.
Imagine Fiorgelato now in its 27th year, and its next step is going global. Cycle House Philippines now has 50 branches nationwide! Now, that is what success is all about. They would not have gone this far if they had just given up the first time they encountered a fall. Being confident with the product and service that they provide and knowing how to market their products and services in a way that people would see it as outstanding compared to its competitors may have just been the key to both of their successes.
Are You Ready To Take The Plunge?
For some aspiring entrepreneurs, blindly putting up their own business may not be a wise idea. To become an entrepreneur, you must have complete confidence in yourself. You should realize that it needs more than a budge or a push to become successful. So, what are the ways you can make your transition from the corporate world into entrepreneurship?
Realize that it is natural to feel afraid about something new. Starting a business is never a joke. You need to prepare more than your finances. You must be ready to take that journey and help yourself enjoy the ride than jump off the first time you hit a rock. Instead of being fearful of all the "what ifs" that you can think about, start with a good plan and slowly implement them. Consider every worst possible scenario and create a backup plan. Here is where you being a boy scout counts (laging hand).
Build. Build. Build….your network. Here is where "no man is an island" should be realized. People should know what your company is all about and what makes your products and services different from others. By creating good relationships with other people, they not only become your investors or mentors, but they can become your future suppliers and your loyal customers, as well. Do remember to maintain a good reputation, as well. Because any wrong decision can spread like wildfire in the business industry since most of your competitors would only want them to remain "the last man standing."
Knowledge is power. Yes, indeed, making yourself equipped with the necessary skills and knowledge is the strength of your company. You can never be too old to learn new things, significantly if new technologies help your business even more. Remember that an entrepreneur may not be a specialist but a jack of all trades, which means that you should not stop at one thing and feel that you can make things go the way you want them to be. It is a significant edge when an entrepreneur updates himself to cope with the changing times in the business.
Manage your finances well. No matter how successful your business has become a few months after startup, always treat your business as if it had recently opened. So that you can manage your finances so that you will not go bankrupt after a couple of months. This means using cost-saving strategies. Remember that the money you used in starting up the business came from blood, sweat, and tears and that every cent counts.
If you feel like starting your own business, do not hesitate. Seek someone who can give you a piece of advice on how you can create your business the right way. You will be amazed at how gratifying to earn your year's salary from a month of earnings from your own business.
CHECK OUT more advice from Butz Bartolome:
5 Tips in Keeping Employees Engaged and Motivated | Butz Bartolome
Butz Bartolome: Wisely Investing For Your Future
CHECK OUT the Philippines' top mentor Butz Bartolome as he discusses business matters and SHARE THIS STORY with entrepreneurs and aspiring entrepreneurs who need the advice.
Good News Pilipinas is celebrating its 15th Anniversary in 2021 by giving away prizes! Subscribe to this website and  Good News Pilipinas! TV YouTube channel and enter the raffle by telling us what you like about our stories in an email to editor@goodnewspilipinas.com
Facebook Comments