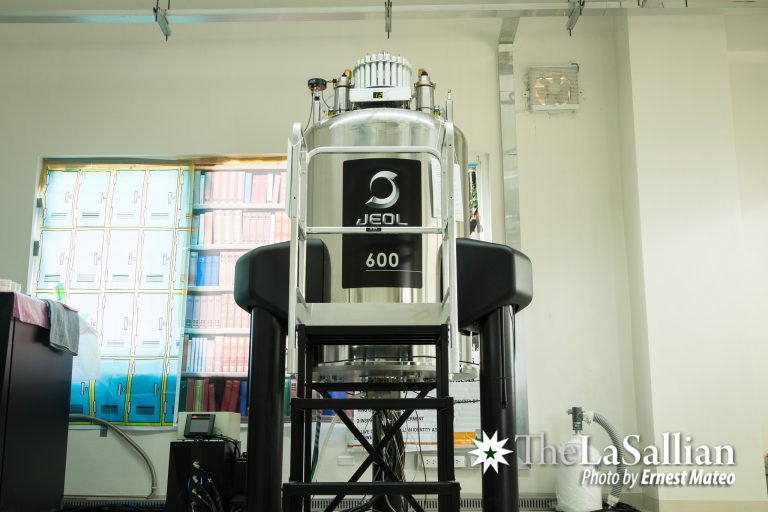 Upon the sprawling De La Salle University (DSLU) Laguna Campus sits the university's latest technological investment for research – the first privately-funded nuclear spectrometer.
DLSU, ranked as one of the only two Philippine universities in the Times Higher Education Emerging Economies University Rankings 2019, holds the distinction of being the first Philippine private university to privately fund its own purchase of a P60M Nuclear Magnetic Resonance (NMR) Spectrometer.
The DLSU Laguna NMR Spectrometer is actually the 4th NMR spectrometer known to be in the Philippines, however, it is the only one to be purchased using the university's own funds.
The two devices in the University of the Philippines (UP) and the third in Ateneo de Manila University (ADMU) were acquired through government funding and therefore state-owned, The Lasallian reports. Both UP's and Ateneo's spectrometers are older models. ADMU's machine is 23 years old while it's been reported that one of the 2 UP spectrometers has long stopped functioning.
Consequently, the older two models have lower frequencies of around 400-500 MHz, while DLSU's spectrometer is expected to reach 600 MHz. This means higher frequency corresponds to more cycles of electromagnetic radiation per second, which is crucial when studying molecules that will produce results within a lesser amount of time.
DLSU held a soft opening of the newly acquired NMR spectrometer housed in the research building of DLSU Laguna in Sta. Rosa last November 2018.
Dr. Drexel Camacho, the NMR manager and the Scientific Director of the Central Instrumentation Facility of DLSU Laguna which operates the NMR and other upcoming instruments, explains that NMR Spectrometer uses analytical chemistry technique, to determine the types of bonds involved and the corresponding molecular structure of atoms. It is also capable of analyzing a mixture of unknown compounds and study its physical properties. which will help researchers predict its nature, properties, reaction, and usefulness.
Dr. Camacho shared with Good News Pilipinas that since the NMR's inauguration in November it been used by
DLSU researchers and by researchers from other universities. The NMR has been used by most researchers conducting natural products research where details on the structure of the compounds they isolate from nature require NMR analysis.
DLSU students and faculty for their research are given priority on the use of the DLSU Laguna NMR spectrometer. Non-Lasallians can still submit samples for analysis. For clients from the academe, the charge is PhP 1,600 per 30-minute run of the sample. For government agencies, the charge is 2,400 per 30 minutes and for industry clients, the charge is 3,500 per 30 minutes.
Facebook Comments