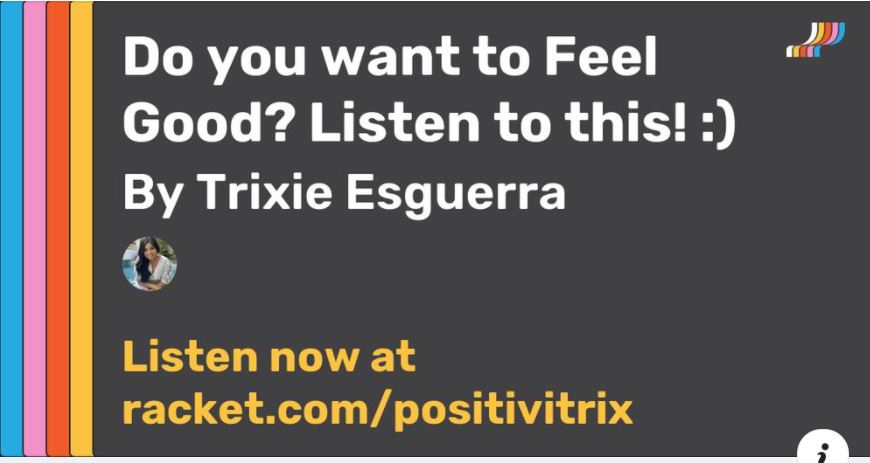 I've got a *Racket!* going on!
Give my 1st 5 min. episode a listen and a 💙 ?
Thank you!!!
MORE tips from Positivitrix:
Practical tips to powerthrough the week
Is there an easier way to manifest the love life that I want?
3 Things to Help You Stay Aligned
LISTEN to Positivitrix here and SHARE this article to help spread Positivitrix inspiration in these difficult times.
Good News Pilipinas is celebrating its 15th Anniversary in 2021 by giving away prizes! Subscribe to this website and  Good News Pilipinas! TV YouTube channel and enter the raffle by telling us what you like about our stories in an email to editor@goodnewspilipinas.com
Facebook Comments