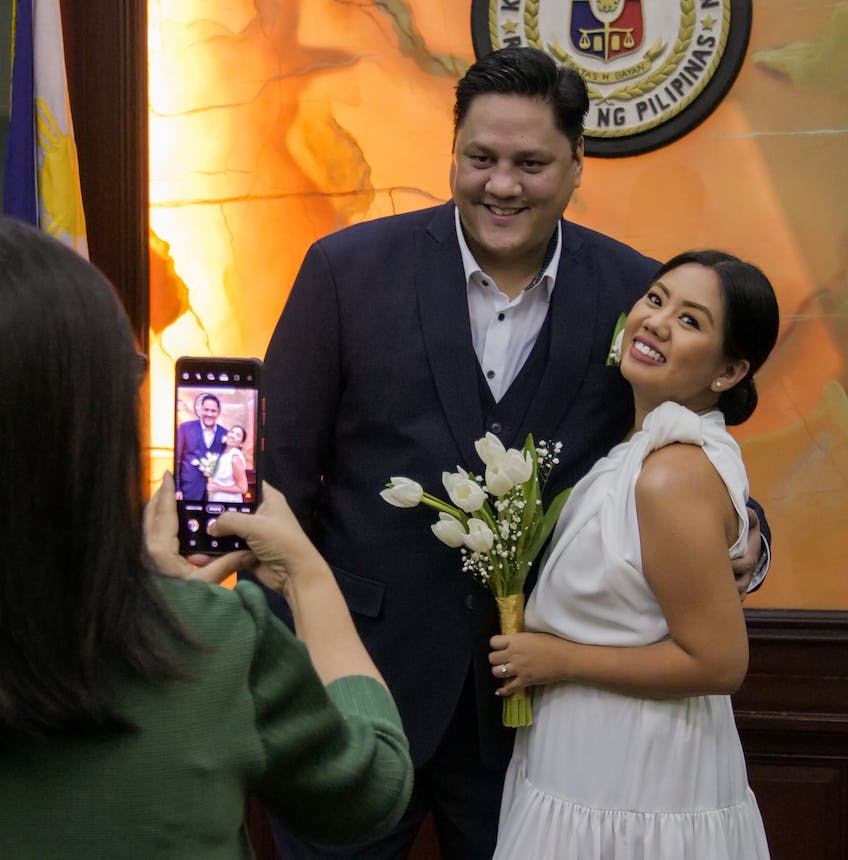 I've been there.
Yung naghahanap.
​I've been single for 5 long years before I dated my "The One", my now-husband.
​
I know how it feels like:
…To wait endlessly
…To doubt myself
…To question my beauty,
…my worth,
…even God's plan and His timing.
​
It's such a difficult (and sometimes ugly) phase.
I want to share with you how I made it through those years, and how I handled that phase.
If I can get through that; if I was able to get the LOVE that I want…
…then YOU CAN, TOO.
​
​
You see,
I've always believed that everybody can truly get their heart's desire.
​If your heart's desire is finding your partner in life,
and that's what's on your vision board — looking for The One…
Whether you've been in this journey for quite some time now,
or you've just realized lately that, "Yes, I wanna do it!"…
I would love for you to try this different approach.
​I'm pretty sure you've helped yourself out already, it's just that parang ang tagal. 🙁
​
Now with this approach that I'll be sharing with you,
I know it will help you manifest the One more easily.
I'm not saying it's going to be really soon,
​but it will definitely make manifesting much easier.
​
Teka lang…
​What is it that often gets in the way of our manifesting the LOVE that we want?
Here's the truth:
The real problem lies in a person's unsettled issues, emotional baggage, and limiting beliefs.
Sometimes you have that feeling na akala mo ready ka, you want to feel kilig,
but at the same time, nanggigigil ka naman or impatient ka about finding the One.
Even if you're trying to be patient, deep inside, you're still in doubt.
​So what can you do to make manifesting easier?​
​
You need to include in your daily routine some exercises that will remove the inhibitions,
so you can let go of the negative things in your heart and mind.
Doing so will enable you to truly embrace only those things that will help you in manifesting.
Because you cannot manifest from a place of self-doubt, fear, or uncertainty.
You can only manifest from a place of love, trust, and belief that it WILL happen.
​
That's what the Vision Board Party for Single Ladies is all about.
If, in your heart, you feel that this is for you…
​
SIGN UP NOW for July 30 and 31.
If natapos mo hanggang dito, at ikaw ay single and ready to mingle, take this chance!:)
Or, Forward to somebody whose life you can influence and change.
​Thank you.
​See you soon!
Positively yours,
Trixie
MORE about Vision Boards here and here.
So I got a message —> "Sobrang totoo talaga ang vision boarding mong yan"
[For Single Ladies Only] Frustrating, isn't it?…
SHARE this article to help spread Positivitrix inspiration in these difficult times.
Good News Pilipinas is celebrating its 15th Anniversary in 2021 by giving away prizes! Subscribe to our Good News Pilipinas! TV YouTube channel and enter the raffle by sending us an email to editor@goodnewspilipinas.com
Facebook Comments