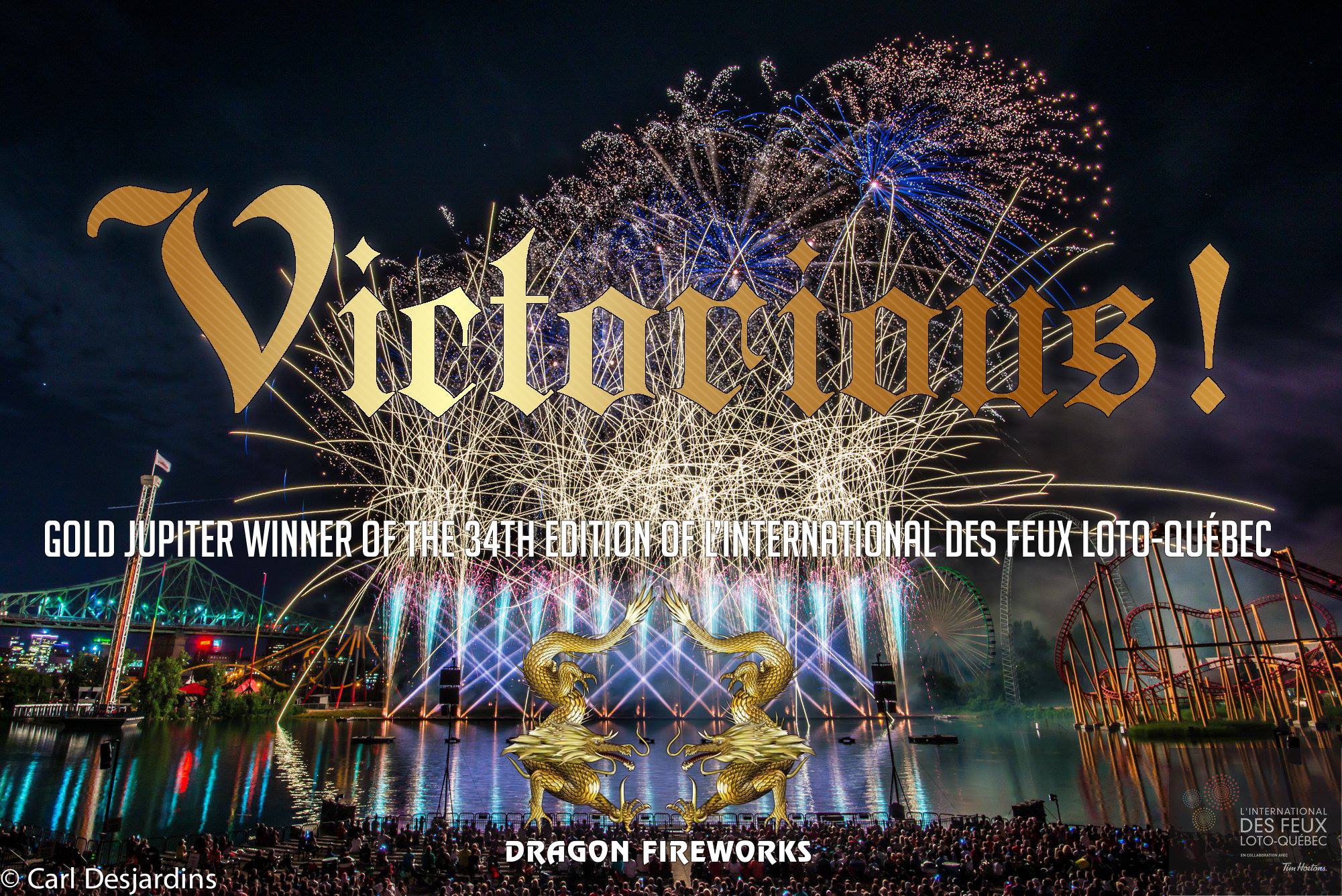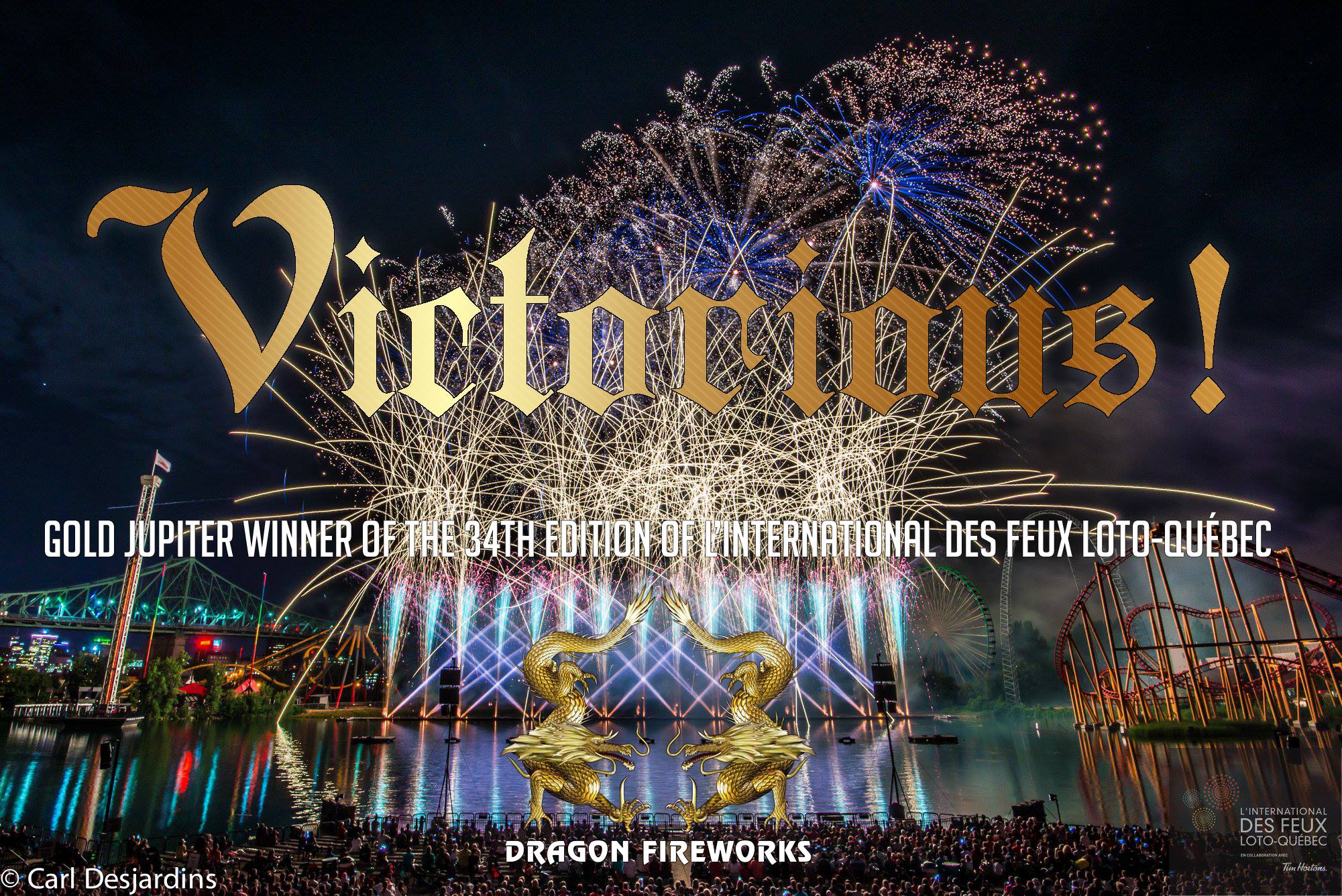 The Philippines' Dragon Fireworks Team just made history after being adjudged the first Southeast Asian winner of the Gold Jupiter, and Best Soundtrack award at the 2018 L'International des Feux Loto-Québec.
Dragon Fireworks was the first Southeast Asian entrant in the 34-year history of the Montreal Fireworks Competition and the first Asian Gold Jupiter awardee after 26 years of the prestigious international event.
The Philippines' fireworks display claimed a spot for the country in the map of the greatest pyrotechnic artists in the world after winning the hearts of spectators and the 19-member jury.
The Filipino firm bested other five fireworks companies from Austria, China, Canada, United States and Italy in the finals, emerging as the winner from among hundreds of applicants who competed in what is known worldwide as the "Olympics of Fireworks."
In an interview with GNP, Pinoy Pa Rin host Michael Davantes said that what made the Philippines' entry unique from other participating teams was its theme and choice of movie soundtracks.
"Philippines' biggest competition was USA, but the Philippines' theme 'Of Games and Thrones' featuring soundtrack of videogames and movies was unbeatable," he said.
Dragon Fireworks Managing Director Joven Ong explained in an interview with Pinoy Pa Rin hosts Michael Davantes and Tenne Rose Dayandante prior to the main event that the idea for the theme "Of Games and Thrones" came to him in his office. The theme made the fireworks display more fun and relatable to the audience with the use of songs from Super Mario and Mobile Legend and hit TV series, Game of Thrones.
The firms streyrFire from Austria and Pyrotecnico from the United States received the Silver Jupiter and bronze prizes as the second and third placers, respectively.
L'International des Feux Loto-Québec, which was presented by La Ronda in partnerships with Tim Hortons, included a special tribute to the popular singing group ABBA and the iconic movie character agent 007 James Bond in this year's edition.
The Philippines is now part of the history of one of the most highly attended events in Quebec that attracts more than three million people each year.
Watch the Philippines' Dragon Fireworks award winning display here:
Facebook Comments