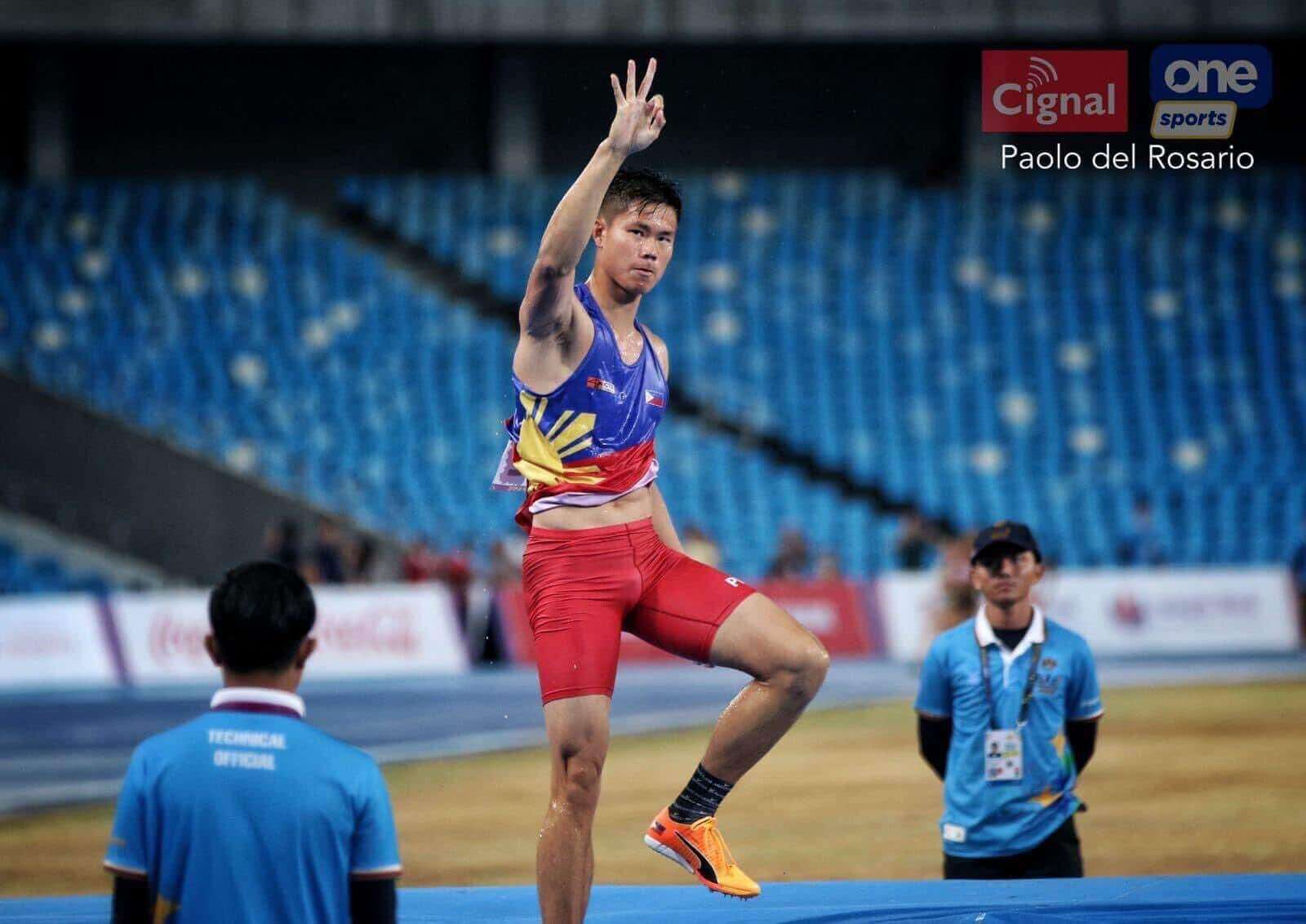 EJ Obiena, the Filipino pole vault sensation, has once again proven his dominance in the sport at the 2023 Southeast Asian Games (SEA Games) in Cambodia.
Obiena clinched his third straight gold medal – and the Philippines' 19th – in the men's pole vault competition on May 8, 2023, and astounded the crowd by breaking the SEA Games record not once but four times during the event – delivering a performance beyond expectations.
Asia's best pole vaulter from the Philippines EJ Obiena delivered the country's 19th gold medal at the Cambodia SEA Games, boosting its medal tally @ejobienapv #SEAGames2023 #Filipino https://t.co/WWVo2vFJfh

— GoodNewsPilipinas.com (@GoodNewsPinas_) May 9, 2023
Overcoming Nature's Challenges
The day of the competition brought heavy rain and gusty winds, which caused a delay of over an hour. Undeterred, Obiena and his fellow competitors waited for the weather to clear under umbrella tents scattered around the field. Once the rain subsided, the Asian record holder got back to the task at hand, demonstrating his unwavering determination and focus.
WATCH EJ Obiena break the SEA Games record with a literal splash amidst rains in Cambodia.
Shattering the SEA Games Record
Entering the competition as the current SEA Games record holder with a 5.46m mark set last year in Vietnam, Obiena wasted no time in making history once again. He cleared 5.50m, breaking his previous record, and continued to raise the bar by clearing 5.55m and 5.60m. Finally, he reached an astonishing 5.65m, cementing his place as the region's top pole vaulter.
After his final successful vault, Obiena roared with triumph and took a bow before a small but enthusiastic Filipino crowd at the 75,000-seater venue. He expressed gratitude for the support of the crowd and divine intervention, saying, "This rain, God-willing, it stopped when I started jumping. I couldn't have done it like this without the crowd. All the things that happened, God's plan. I'm just happy."
A Legacy of Excellence
EJ Obiena's third consecutive SEA Games gold medal and his extraordinary record-breaking feats and grit amidst challenges have placed him among the top athletes not only in the region but in the world. The Filipino champion has been ranked World No. 3 Pole Vaulter after his podium finish and winning the Philippines' first-ever medal at the World Championships in Oregon.
Obiena also holds bragging rights for being the only athlete to win against World No. 1 Mondo Duplantis.
As he continues to compete on the international stage, Obiena's relentless dedication and exceptional talent set a powerful example for aspiring Filipino athletes and sports enthusiasts worldwide.
The Philippines, overall champions in the 2019 SEA Games with a record 387 medals including 149 gold, is seeking to rise in the ranks after finishing fourth in Vietnam last year, amassing 52 golds, 70 silvers, and 104 bronzes. As of this writing, the Philippines is ranked 5th with 85 medals: 19 gold, 31 silver, and 35 bronze.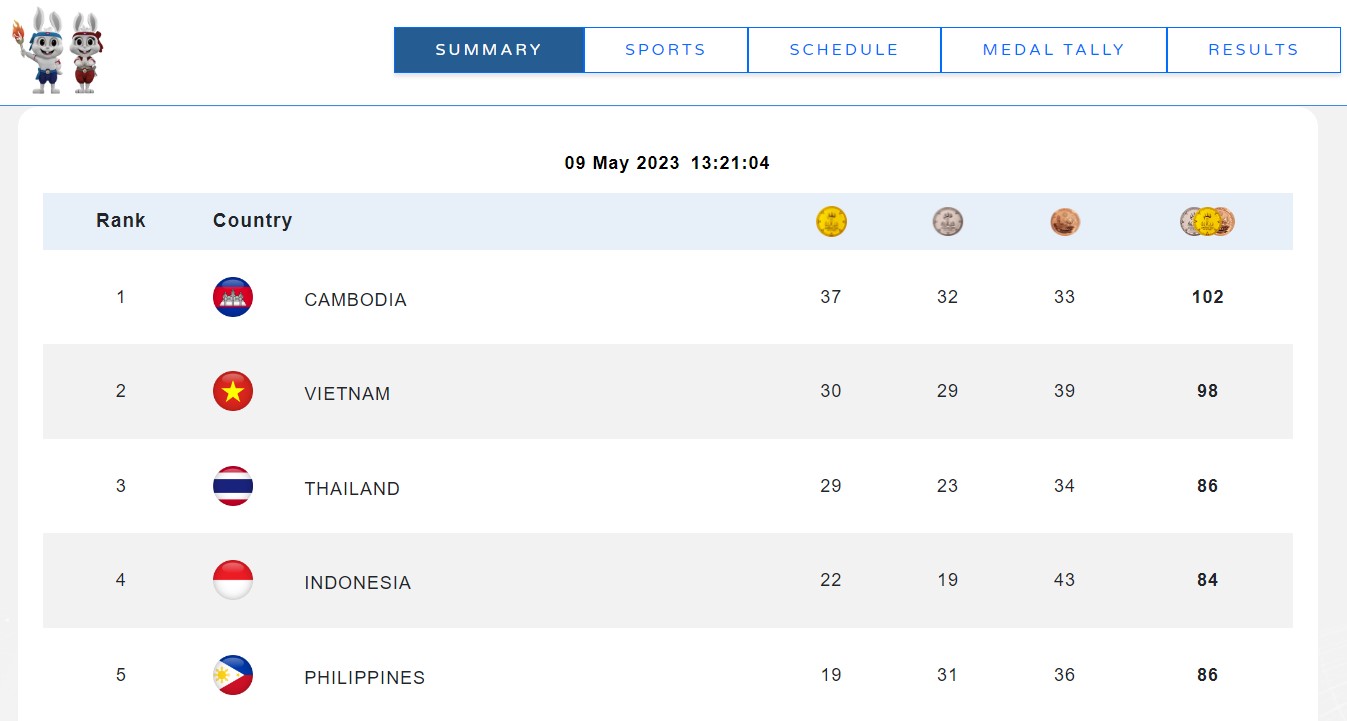 Here's how to follow the Team Philippines' schedule and live games at the Cambodia SEA Games:
Here's the 32nd SEA Games schedule and how to watch live games to support Team Philippines https://t.co/3VfaFCeSuS

— GoodNewsPilipinas.com (@GoodNewsPinas_) May 8, 2023
SEND CONGRATULATIONS in the comments below to EJ Obiena for his 3rd successive SEA Games gold and quadruple record-breaking pole vaulting in Cambodia!
Good News Pilipinas is a Lasallian Scholarum Awardee. TELL US your good news story tips by messaging GoodNewsPilipinas.com on Facebook, Twitter, Instagram, or e-mail editor@goodnewspilipinas.com and WATCH Good News Pilipinas TV YouTube & Good News Pilipinas TikTok for more Filipino Pride stories!
Facebook Comments